Experiential Retail and Customer Experience a Target of AI, IoT and AR
Experiential Retail and Customer Experience a Target of AI, IoT and AR
As the act of shopping becomes commoditized, technologies like AI and IoT can help drive  experiential retail.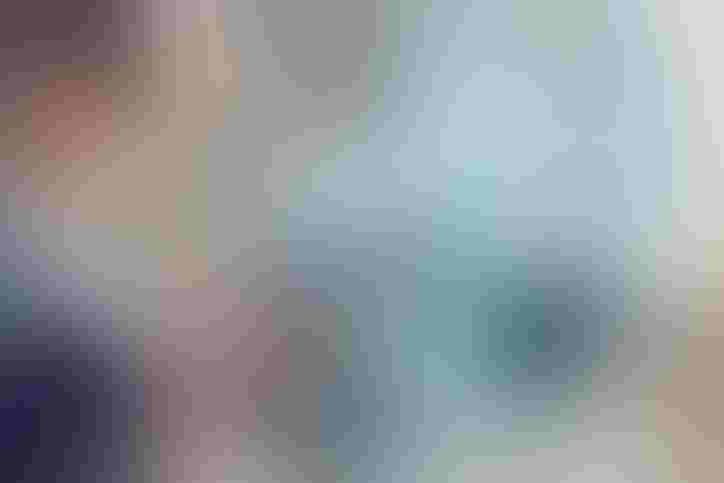 Woman using smart phone making pictures from a shopping window.
Getty Images
Retail finds itself in a dilemma. Consumer preferences are changing at a rapid clip but few physical stores have the funds to overhaul operations to woo online shoppers. As a result, retail stores feel the pressure. In 2019, some 9,300 stores shuttered, which was 35% more than a year before. 
While some retailers seek to stay afloat by downsizing, cost-cutting alone is not a winning strategy, said Chris Kocher, managing director at management consulting firm Grey Heron. "Traditional retailers are not struggling because they are operationally inefficient," Kocher said. "They are suffering because they have minimal foot traffic."
At the same time, technology in physical retail continues to disrupt the market. Technologies such as artificial intelligence, the Internet of Things and augmented reality are playing a role in enabling experiential retail. "How our customers shop is changing. It's progressing," said Paul Airey, head of technology at the British retailer Marks and Spencer Group. "They are expecting a lot more from the customer experience," he said. 
The trend has forced "traditional retailers to rethink the [customer] journey, from aspiration to payment and returns," according to Jean-Emmanuel Biondi, a principal consultant in Deloitte's retail division.
[IoT World is North America's largest IoT event where strategists, technologists and implementers connect, putting IoT, AI, 5G and edge into action across industry verticals. Book your ticket now.]
Digital technology is central to that metamorphosis, Airey said. "It is absolutely critical for our transformation that we become a digital-first retailer." Like many other traditional retailers, the company, founded in 1884, aims to boost e-commerce while redefining in-store operations. 
The Rise of 'Retailtainment'
While the process of rethinking traditional retail operations is often incremental, the rise of entertainment-focused retail, what the National Retail Federation termed "retailtainment," is evidence some retailers are willing to let go of preconceived notions.   
In recent years, personal consumption of experience-related services has grown four times faster than spending on goods, according to McKinsey. That broader trend has prompted some o to prioritize entertainment. Meow Wolf, an arts and entertainment company that first set up shop in an abandoned bowling alley in Sante Fe, N.M., illustrates this approach.
 The company uses technologies like volumetric capture technologies, holograms, and augmented and mixed reality to create a mind-bending experience for visitors. An experimental fusion of retail and entertainment known as Area 15 slated to open in Las Vegas will feature Meow Wolf as the anchor tenant. 
In a similar vein, massive shopping malls featuring IoT-optimized indoor water parks, ski slopes and laser-light shows with drone choreography have thrived in recent years. Visiting such a shopping center that prioritizes experiences is "almost like going to Disneyland or Universal Studios," Kocher said. "You don't walk in and just see a bunch of stores." But while shopping may not be front and center, goods are still for sale in such environments. Visitors "don't realize [they're] in a retail experience, too," said Alec Gefrides, general manager in Intel's retail business.
Retooling Existing Retail
While the increasing focus on entertainment represents a significant trend, most traditional retailers will take a more incremental approach to upgrade customer experience and streamline operations. That's true for Marks and Spencer. "We've underinvested historically in technology, but we want to change that," Airey said. "We want to become a data-driven business going forwards, and that means having a digital mindset." 
Artificial intelligence and the Internet of Things play a vital role in enabling this digital mindset in retail transformation, and there are a growing number of examples exemplifying this trend. "Smart mirrors, shelves, carts, tags, signs and zero-friction checkout are all in use today," said Charles Nebolsky, managing director and network practice lead for Accenture Technology.
Such technologies have also emerged in consumer contexts that extend beyond traditional stores, according to Daniel Newman, principal analyst at Futurum Research. Examples include Peloton's spinning classes featuring internet-connected exercise bikes and coffee bars with robots that replace baristas. Such businesses highlight the potential of using technologies like "sensors, machine learning, artificial intelligence and augmented reality to provide customers a truly futuristic experience," Newman said.  
Minimizing friction from traditional in-store shopping experience is a common goal. Online retailers Amazon, Kroger and Alibaba in China offer a cashierless shopping experience in some locations. While other retailers may find it difficult to automate cashier duties, they don't necessarily "need to — at least not yet," Newman said.  
Retailers can also find considerable benefit in using analytics. "Sometimes, the most complex analytics can be used for the most simple but important awareness," Nebolsky said. He points to the example of a leading retailer that redesigned their analytics to help them "understand and personalize experiences for items consumers buy for themselves versus those they buy as gifts for others."  
Retail stores can also use IoT sensors and analytics to optimize staff activity. "One of the top line items from a cost standpoint in a store is your labor," Biondi said. "Retailers are constantly looking at ways to improve labor utilization." IoT technology from beacons to video analytics can help retailers avoid under- or overstocking inventory and minimize the time spent on back-office tasks while also predicting which parts of the store will receive the most foot traffic at a given time. Analytics systems can help inform pricing strategies. "You can make sure your associates are on the floor helping customers," Biondi said. 
A popular approach to boosting customer experience is to deploy in-store technologies that enlist smartphones to enable shoppers to, for instance, learn more about products, receive special offers or to pay for goods, Newman said. 
Ultimately, the gradually increasing capabilities of smartphones could be a gateway for  augmented and extended reality in retail. "Customers are bringing some of the most powerful technology to the retail environment with their new phones that have extended-reality capabilities," Nebolsky said. The increasing computing capabilities of modern smartphones "enable real-time access to deeper data about products and services than ever before." 
Despite a plethora of emerging technologies to enable retailers to redefine customer experience, none is a silver bullet. Some retailers, — Macy's and Barneys, for example — have faltered after deploying beacons — small, wireless transmitters —  in concert with smartphone apps or in-store computing devices. While beacons enabled new customer experiences, they didn't boost bottom-line revenue. 
While digital technologies can help improve the customer journey, many retailers are still experimenting with successful strategies. "We are still in the first five minutes of the first quarter," Biondi said. "There's a lot that can happen in the next few years."  
Sign Up for the Newsletter
The latest IoT news, insights & real-life use cases...delivered to your inbox
You May Also Like
---