Why the Smart Home Market Needs a 'Killer App'
Why the Smart Home Market Needs a 'Killer App'
Smart speakers will likely continue to be a popular holiday gift, but smart home market growth is far short of meteoric.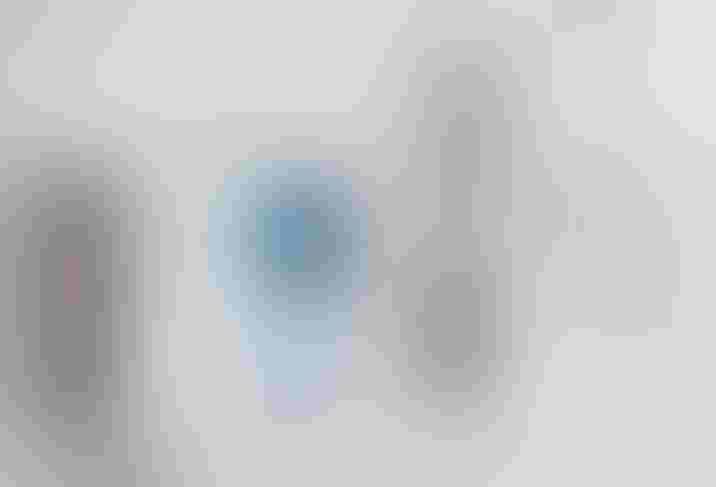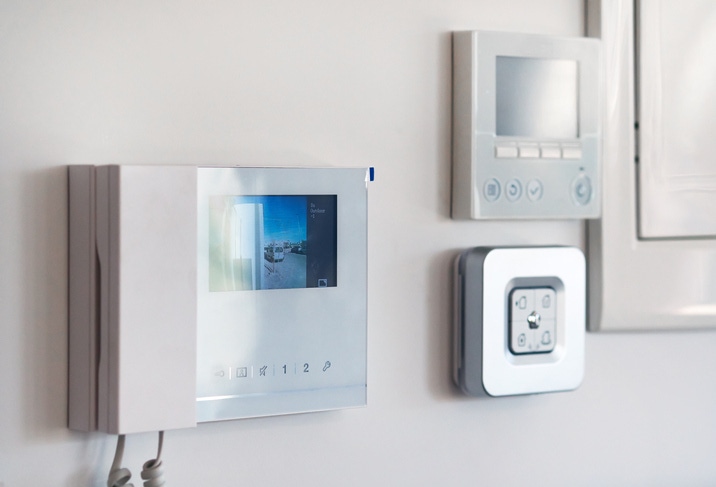 Concept of smart modern luxury wealthy home. On white wall home security alarm and video intercom with street view talkback or doorphone voice communications system close up, no people
Getty Images
Though the smart home market is far from mature, it is gaining momentum. Based on Strategy Analytics' data presented at Smart Home Summit in Burlingame, California, some 46% of U.S. broadband households have at least one smart home device today. That works out to some 47 million households. "Clearly smart home is a topic that people understand," said Bill Ablondi, director, smart home systems at the research firm Strategy Analytics. "Ten years ago, that wasn't the case."
The smart home landscape, however, remains fragmented. The market also lacks a proverbial killer app.
For a moment, it seemed like the smart speaker may be such a game-changing technology, but "interactive security is driving the [U.S.] smart home market," Ablondi said. But interactive security technology is not pervasive among smart home enthusiasts. A total of 59% of smart homes in the U.S. had an interactive security system, according to Strategy Analytics' research involving 1,200 participants based in the United States, the United Kingdom, Germany and France. 
While smart speakers may be one of the single most popular technologies since the smartphone became mainstream roughly a decade ago, the capabilities of virtual assistants remain limited. The accuracy of those systems at interpreting human speech has steadily improved in recent years. But the majority of consumers with smart speakers use themfor a limited number of tasks: playing audio, checking the time, setting timers or alarms, and so forth. And while smart speakers are set to become mainstream, only one in four U.S. adults have one, according to Pew. 
[IoT World is North America's largest IoT event where strategists, technologists and implementers connect, putting IoT, AI, 5G and Edge into action across industry verticals. Book your ticket now.]
If last year's shopping season was any indication, Black Friday sales and the Christmas season will help spur adoption. Smart speakers remain a popular Christmas gift, and the devices often see steep year-end price discounts. The virtual assistants that drive them, however, continue to lack a profitable business model. 
Some investors are beginning to question Amazon's Alexa strategy. "Amazon has successfully shipped millions of devices to millions of customers — but to what end?" asked Andrew Murphy, managing partner at Loup Ventures in a CNBC article. And Amazon continues to remain far ahead in terms of smart speakers.  
The strategy of steeply discounting smart speakers for the holiday season could mean companies such as Amazon and Google lose a few dollars per unit, according to a 2018 Reuters piece. 
There is also the cost that such companies incur to keep smart home devices running. For companies like Amazon and Google, there's the price tag of maintaining cloud infrastructure to support the devices. And then there is the cost of reportedly employing thousands of people dedicated to the virtual assistants. 
It's thus vital that players in the smart home market develop a business model with recurring revenue streams. To date, smart home vendors are having some degree of success with this. More than 90% of the owners of smart homes or smart displays have a so-called over-the-top subscription, according to an analysis from Parks Associates. For the sake of comparison,
72% of U.S. broadband households have such subscriptions. 
Strategy Analytics projects the overall smart home market will grow incrementally, from just under half of U.S. broadband households today to 62% of broadband households by 2025. The market could hit saturation when 70% of broadband consumers get on the smart home bandwagon. The figure could change, however, even spike dramatically "if there is that proverbial killer app for smart home," Ablondi said. 
Strategy Analytics currently projects the market to grow 11% annually, which would make the market in 2023 worth $157 billion. That level of growth is not to be sneezed at. Demand for new smartphones, PCs and tablets could contract or plateau in coming years. Gartner projects sales of smartphones to fall 3.2% this year, and hold roughly steady in 2020 and 2021. 
Other than the lack of a killer app, the smart home market faces other challenges. "It's not terribly surprising, but the smart home market is really male-dominated," Ablondi said. That conclusion was solidified in the firm's research on the U.S. market, which was the main focal point for his discussion at Smart Home Summit. 
To date, the market also skews toward the young and the wealthy. "Millennials account for about a third of the market," Ablondi said. "But over half the market is older than the millennial generation," he added. 
The price of smart home devices is "somewhat of an inhibitor," Ablondi said. "However, they have dropped dramatically in price." 
The crux of the issue is the perceived return on investment from consumers. Other common reasons consumers don't adopt smart home devices are their perceived lack of usefulness and lack of familiarity with them. 
Another theme that helps illustrate the market is the fact that one-third of smart home households live in rental properties. A growing number of developers for multifamily homes are installing smart home functionality into new homes to help differentiate their properties. 
Ultimately, the future of the smart home market lies in vendors' capability to make the products indispensable. To date, consumer support for such devices is somewhat mixed. More than half of consumers in several countries do not trust connected devices to safeguard their privacy, according to a survey commissioned by the Internet Society. On the bright side, almost half of the consumers with smart home devices said they wouldn't want to be without the devices, according to Strategy Analytics' research. While privacy and cybersecurity worry many consumers, one of the chief benefits of such devices is their potential to provide peace of mind in the sense they enable consumers to monitor their home remotely. "Clearly there's, a large number of smart homeowners who really feel that [the technologies] are an integral part of their home," Ablondi said. 
But not all consumers feel that way. "About a quarter of smart homeowners feel that they're more of a hassle than they're worth," Ablondi added. And, you know, the same percentage feel like the smart mobile devices really haven't changed their lifestyle a whole lot."
Corporations have long dreamed of improving the lives of the public with technologies that can automate household chores. In the late 1950s, for instance, RCA Whirlpool created a promotional film around the theme of a Miracle Kitchen. Aspects of the film continue to seem absurd. There's the promise of baking cakes in three minutes and of dishes putting themselves away. But other elements in the clip aren't far from reality. For instance, the idea of a self-propelled floor cleaner calls to mind the Roomba and its ilk. The concept of a console that can show videos and accept speech commands resembles devices such as the Amazon Echo Show or the Google Nest Hub. But such devices and smart home technology, in general, don't always work as effortlessly to automate our lives as the 1950s fantasy promised. Unless smart home vendors can bring more of that magical spark to transform our lives and convince consumers that the main point of such devices is to help them rather than eavesdrop, the smart home market will likely continue to reflect that reality. 
Sign Up for the Newsletter
The latest IoT news, insights & real-life use cases...delivered to your inbox
You May Also Like
---