Why Milton Keynes Is One of the Smart Cities in the World
Why Milton Keynes Is One of the Smart Cities in the World
Milton Keynes Council director of strategies and futures describes the grand ambitions and projects that put them on the world's smart city map.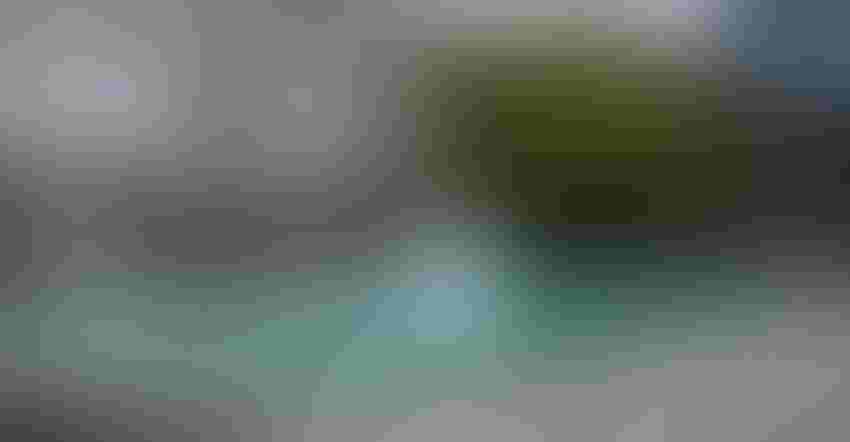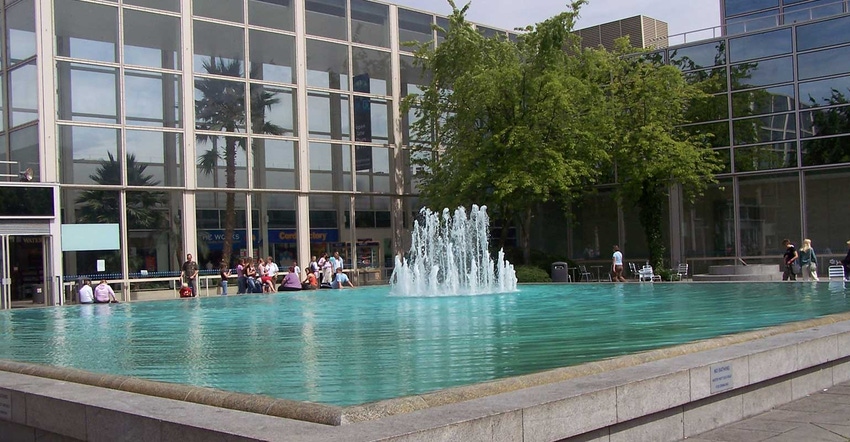 Lists of the top smart cities in the world tend to throw out the same names. London, Barcelona, Singapore and New York are frequently near the top of most lists. Not all of the smartest cities, however, are metropolises. Take Milton Keynes, for instance. With a population of approximately a quarter million, Milton Keynes is technically a large town by British standards, but it is clearly punching above its weight class in the smart city space. Milton Keynes also has definite plans for coming years, including the MK Futures 2050 program.
To learn more about Milton Keynes' accomplishments and plans, we interviewed Milton Keynes Council Director of Strategies and Futures Geoff Snelsdon, ahead of his keynote at Smart to Future Cities Summit in London this April.
Please tell us a bit more about your organization, your role within it, and what that role involves.
Snelsdon: My role is director of strategy and futures at Milton Keynes Council.
The city has had the fastest growing UK population and economy over the past 30 years and is located at the heart of the Cambridge-Milton Keynes-Oxford corridor which the government has identified as a strategic economic priority due to its world-class research, innovation and technology.
The core of my role involves creating a long-term vision for the city's growth and leading a suite of major transformational projects to deliver the vision.
In recent years Milton Keynes has arguably been "punching above its weight" to become known as one of the foremost smart cities in the world. What do you credit this success to?
Snelsdon: You're right that we've succeeded in achieving a strong international profile as a smart city. As a mid-size city we can implement projects with a city-wide impact at a reasonable cost and as a fast-growing place, we have a very dynamic environment that positively embraces change and innovation. We have a strategic focus on our main urban challenges, notably providing mobility for all, but have also created a strong environment for open innovation including support for start-ups and SME growth.
[IoT World Europe in London is where industrial enterprises learn to put IoT to work and reap the commercial benefits. Get your tickets and free visitor tickets now.]
The city now has the second highest concentration of digital and tech SMEs of any UK city outside London. The main reason for our success though is the strength of the partnerships and relationships we have established across industry, academia and the local community.
Tell us more about your ambitions to become the European Capital of Culture in 2023. How do you plan to get there and how optimistic do you feel about your chances?
Snelsdon: Well, the EU has recently decreed that UK cities will no longer be eligible to bid to become European Capital of Culture 2023. This was always a risk but the news came as a major disappointment. Our motivation for bidding included that a strong creative and cultural offer is important in attracting talented workers and companies, especially those in knowledge intensive sectors.
Our bid was rooted in our experience of design and urban development and using culture as a route for "place-making" with a focus on the question "how do we live well in cities now and in the future." We are looking to take forward some key elements of our bid through other means including an international Festival of Creative Urban Living that we trialed for the first time in 2017.
Tell us more about the MK Futures 2050 program. What do you want to achieve and how do you plan to get there?
Snelsdon: At the heart of our Futures 2050 program is a vision and plan to grow the city to a population of around 500,000 people by 2050 — from 270,00 today. We are progressing six "Big Projects" to deliver the vision and these include a new spatial framework for the city, the creation of a new technology university, a new vision for the city centre and a smart city program that has a particular focus on intelligent and autonomous mobility. We have identified new mobility solutions as especially important as a means of addressing our over-dependence on the car and opening up new opportunities for development and new approaches to our urban form.
You are speaking on "autonomous and data-enabled mobility" at Smart to Future Cities in London this month. What is that and how do you expect it to aid these grand ambitions?
Snelsdon: We have a good sense of the range of new mobility solutions but are unsure as to the timing of their deployment and their operational viability. But overall we expect there to be an increase in the diversity of travel options. One way to make this a coherent experience for the traveler is to provide information about connections and vehicle movements in real time.
We are also implementing real-time congestion and parking information which will help optimize choice and spread travel and parking demand more evenly across the system — thereby helping reduce congestion and pressure on infrastructure as we grow. And autonomous mobility will help make public transit more affordable and, in the long-term, it should also mean fewer car parking spaces are required and so release valuable land for more productive uses.
Considering the smart city ambitions you have laid out for Milton Keynes, which city globally do you think is setting the "gold standard" that you would like to see Milton Keynes replicate as one of the smart cities in the world?
Snelsdon: UK cities collectively have program that are as good as any I've come across internationally and of course it's a mistake to try to replicate others in full as each city's context and opportunities are unique. My experience is that most places have initiatives to learn from so networking and being open to others is critically important.
This April Geoff Snelsdon takes the stage at Smart to Future Cities Summit to give a case study on "autonomous and data-enable mobility." Get your tickets now – government employees attend for free!
Sign Up for the Newsletter
The latest IoT news, insights & real-life use cases...delivered to your inbox
You May Also Like
---