Why Honeywell's Smart Building Software Aims to Integrate
Why Honeywell's Smart Building Software Aims to Integrate
For organizations managing dozens or hundreds or thousands of buildings, smart building software needs to simplify, according to a Honeywell exec.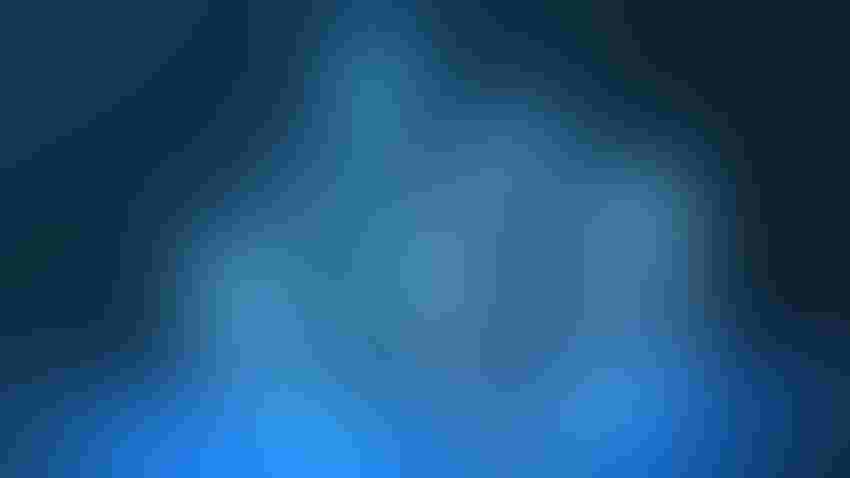 Honeywell Chief Executive Officer Darius Adamczyk wants to refashion the industrial conglomerate into a "software-industrial company." That phrase bears a certain resemblance to GE's declaration to refashion itself into a "digital-industrial company." GE's former Chief Executive Jeff Immelt said in 2014: "If you went to bed last night as an industrial company, you're going to wake up this morning as a software and analytics company." 
But Honeywell, which like GE was founded more than a century ago, is different. While GE's stock peaked in 1999 at $51.58 and has since been trading around $10, Honeywell's stock is trading at all-time highs exceeding $170 — almost $140 per share more than it was a decade ago. 
A central part of Honeywell's strategy is to launch a comprehensive IIoT platform, which it bills as "enterprise performance management software." Known as Honeywell Forge, the company unveiled a version of the software for buildings and another for industrial applications in early June. Versions for other industry verticals will follow. 
David Trice, vice president and general manager, Honeywell Connected Enterprise, Buildings, is measured, however, when using the terms "Internet of Things" or "smart building" to describe Honeywell Forge for Buildings. "When we go talk to the chief executive officers and chief operating officers of our largest customers, never do they come to us and say: 'Solve an IoT problem for me,'" he said. 
[Smart Home Summit is the conference that focuses on interoperability, cybersecurity and the future of the smart home. Save $200 on your conference pass with VIP code "IOTWORLDTODAY".]
Instead, Honeywell's customers in the buildings industry frame their problems in terms of operations. "They might have 100, 1,000, or in some case, 10,000 or 50,000 buildings," Trice said. And the technology they use to manage those buildings is, in many cases, bloated and outdated. "They might say: 'I need to transform to a lean operation and have better controls in place to manage my buildings,'" Trice said. 
For instance, a company like Starbucks has a vested interest in continually optimizing the efficiency of its fleet of tens of thousands of stores in an integrated fashion. "Having a lean enough operation and a digital enough operation to be able to run that fleet of buildings from Starbucks is a really good insight to keep in mind," Trice said.
"That's the problem we're trying to solve. In many ways, it's not an IoT problem at all," Trice said. "It's an enterprise software problem." 
In a press release, the company stated that Honeywell Forge for Buildings "will help building and facility managers improve energy consumption, manage space optimization, and can help reduce expenses by up to 25 percent."
Regardless of whether building professionals use buzzwords like IoT or smart building, their organization does need to be able to consume IoT data. "But it's no more an important source than financial data that comes from the financial platforms for running those buildings," Trice said. 
When asked about Honeywell's capabilities to help its clients with connected or smart building initiatives compared with those of traditional enterprise tech companies, Trice said: "I think our history speaks for itself. We've done work on more than 10 million buildings in our history. We've been working on this kind of thing for over 100 years." 
Because many of its customers have deployed an array of technologies from various vendors, Honeywell's strategy is to be open. "We find ourselves in many, many situations where Microsoft and IBM and others exist," Trice said. "It creates another requirement for us not only to be open in the context of the [building management systems] that are running the buildings and so forth. It also creates a need for us to be open with regards to the analytic models that we might be able to run." 
For that reason, Honeywell Forge uses an enterprise-scale microservices architecture. "We have our own analytics and operating models that live in and exist and run within that model, but we also have to be aware that we're never going to be an elevator company, for instance," Trice said. Elevator companies, for instance, are better positioned to build analytics models for their products. "So we need to be in a position to take a model from an elevator partner, and allow our customers to run it in our platform so that we can give them a truly holistic view of not only the data, but also the analytics and the optimization and learnings that come from those analytics in a single holistic view." Trice said. "That idea and that concept is extended to those companies like Microsoft and IBM and others." Honeywell could, for instance, support and integrate with a digital twin from Microsoft or analytics from IBM, but also offer support other popular digital twins and analytics algorithms its buildings' customers use. "We want to provide a more holistic view for our customers." 
A Honeywell customer with, say, 1,000 buildings, will likely have a slew of technologies from various vendors. "We have to expect one of everything, right?" Trice said. "There's going to be a lot of Honeywell gear, but there's also going to be other gear there that we have to acknowledge and recognize." The company offers a connectivity-as-a-service offering to help centralize the data to provide "a single integration point for a building, regardless of what kind of platforms they have in place," Trice said. 
If providing a single-pane-of-glass view of a fleet of buildings sounds like a straightforward proposition in the abstract, Trice stresses that it is not. "Buildings have been built in roughly the same way for over 100 years," he said. For instance, a building has a means to control its environment, whether it is an HVAC system or an operable window. Access control could be in the form of digital access technology or a door. Security control could come in the form of a closed-circuit camera or a fence. "The reality is that the systems that control each one of those infrastructural components were never designed to work together. And that's the core problem that exists in most organizations," Trice said. "And that's the problem that we're addressing. We're putting an operational infrastructure, not just an analytic, but an operational infrastructure on top of buildings, recognizing that those systems were never built to work together. And so when you do that, you start to open up an operating environment that's very different than the way they operate today." 
Another challenge is that facilities managers often have planned maintenance contracts for various assets, whether they are for boilers, chillers or even exhaust fans in bathrooms, which, taken together, represent a considerable expense for building owners and operators. "What they want to do now with a newfound ability to manage their buildings is move from a planned maintenance contract to a just-in-time maintenance reality, where now I'm able to determine that the exhaust fan in the bathroom in two weeks is likely to die," Trice said. "That's a major opportunity for every building owner, regardless of shape, size or color to go in and really fundamentally lean out their organization and drive the operation differently, he added. "They can let that benefit fall to the bottom line of the organization."
Sign Up for the Newsletter
The latest IoT news, insights & real-life use cases...delivered to your inbox
You May Also Like
---