This Sleek New Hotel Uses Technology to Maintain Order
This Sleek New Hotel Uses Technology to Maintain Order
How a Seattle hotel introduced iPods, apps, and earpieces for seamless staff communication and a better customer experience.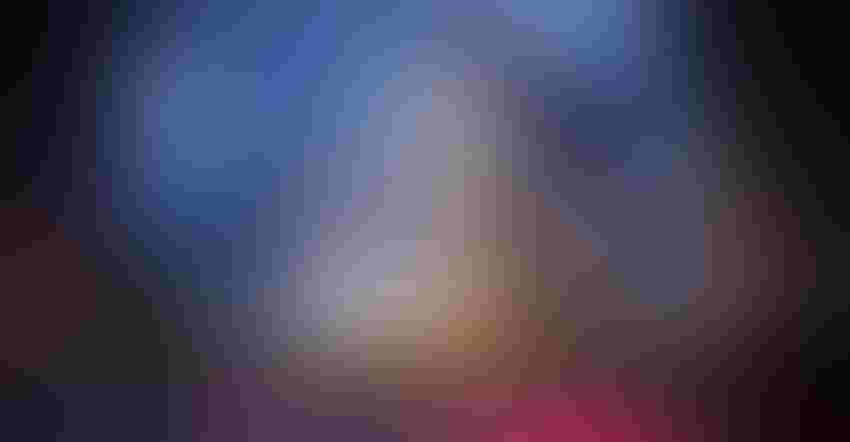 Located in the middle of the famed Pike Place Market, the new Thompson Seattle Boutique Hotel is already a contemporary architectural landmark, with a striking glass façade and all the amenities you would expect of a luxury hotel. The location permits guests to take in views of the neighborhood that Starbucks helped make famous, as well as the majestic Puget Sound and Olympic Mountains. Late last year, Condé Nast Traveler hailed the Thompson Seattle as the best new hotel in town.
What most guests fail to notice, however, is the hotel management's unique strategy for keeping everything in order. The Thompson's IT director, Danny Coker, has equipped the housekeeping and engineering staff with some 100 Wi-Fi-connected iPod Touch devices with earpieces from Pryme, a maker of professional two-way radio products. Issued to employees each day, the iPods come loaded with apps to streamline communication: Zello converts the Apple devices into push-to-talk Walkie Talkies, and HotSOS and REX (Room Expeditor) software optimizes housecleaning and maintenance. The REX app determines which rooms housekeepers should clean next while also monitoring how quickly they clean rooms.
The technology has already dramatically improved the hotel's operations, Coker says. "To give you some perspective, in the first two weeks, when we ran the hotel without the technology, hotel staff had to resort to phoning workers in other departments or personally flagging them down to handle problems." But then the hotel handed out custom iPods and earpieces to staff, enabling continuous communication between the hotel's various departments—whether a worker is in the building or 50 miles away. "Now, we can react to guest requests such as early arrivals or VIP arrivals more quickly," Coker says.
The other advantage to using Wi-Fi for communications rather than traditional Walkie-Talkies is the clarity of the communication. As long as there is a Wi-Fi signal, the quality of the audio is clear. By contrast, hotel staff who use traditional Walkie Talkies often struggle to hear one another if they are too far apart or if they are in a basement level surrounded by concrete.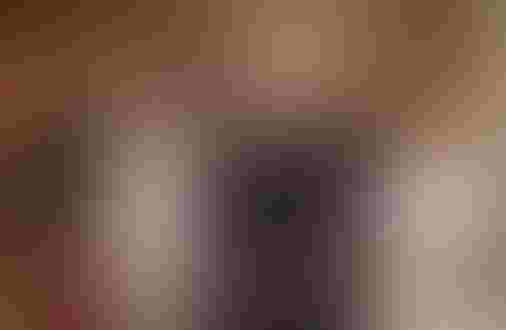 "The Zello platform facilitates communication regardless of location. It doesn't matter if I am at home or at another hotel or halfway across the world, staff can still reach me using their iPods—as long as I am connected to Wi-Fi," Coker says. "If I am in an elevator or something, when I get out, any messages sent to me during that time will pop up as soon as I jump back into the hotspot."
The hotel has also enabled the iPods with a panic button. In any situation where a housekeeper feels threatened, she can press a button and it will send out an email to the distribution list. "In the body of the email, it will tell us where that housekeeper is and the room she was in before, and the room she is scheduled to go to after, so we can find her and assist her," Coker explains.
The technology is also a productivity booster in cases where a VIP is visiting a hotel or when a group plans to come by to look at meeting spaces in the hotel. "We can send an 'all-call' to all departments and let them know to prepare the banquet space, the Nest rooftop bar, the Scout restaurant, or to prepare to show guest rooms," Coker says. "The all-call reaches everybody, but we can switch channels if we want to specifically speak with housekeeping or engineering in the case of, say, a leaky faucet."
Two Roads Hospitality, which owns the Thompson line of hotels, has a technophile streak. "We have a directive from corporate engineering that encourages solutions like this whenever possible," Coker says. "But at the end of the day, it is up to the individual hotels if they want to invest in this technology. In our case, nobody had explored the Bluetooth earpieces and the Pryme headsets. That was me going out to the internet to see who can build something for us."
Coker says he says other hotels are experimenting with Internet of Things technology to provide guests with new services. "We find that some guests just want to arrive at the hotel and they don't necessarily want to check in at the front desk—they just want to go straight to their hotel room," Coker. "Some hotels can send the key directly to their smartphone. We are seeing some adoption of that."
A number of hotels are experimenting with using Wi-Fi beacons. "If you walk around a sprawling resort equipped with this technology, as you walk around, your smartphone will communicate to the various wireless access points at the hotel, and it will get a pop up," Coker says. "If you are near the spa, and are connected to an access point, it will say: come enjoy a hot stone massage."
There is also an uptick in near-field communications at hotels that have reader boards—essentially TVs that have maps of the hotel, menus, specials, and so on. "And if you pass by one, the near field communication kicks in and it might display a message that is targeted to you," Coker says.
Still, such technology is still in the early adopter phase. "People tend to freak out about security, Coker says. "So until this stuff is proven, we won't see widespread adoption."
Sign Up for the Newsletter
The latest IoT news, insights & real-life use cases...delivered to your inbox
You May Also Like
---