The Biggest Trend to Hit Buildings Since Air Conditioning
The Biggest Trend to Hit Buildings Since Air Conditioning
The convergence of systems such as heating, cooling, and lighting could lead to substantial savings for the real estate industry.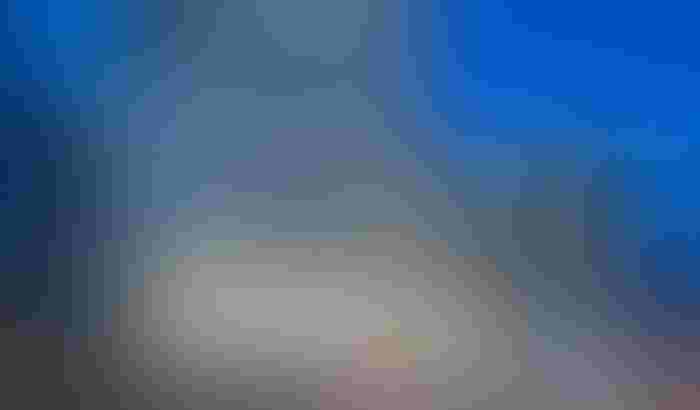 About 50 years ago, about one-fifth of the cost of a new building went to systems such as heating, cooling, and lighting. Now, those systems are responsible for about 60 to 75% of construction costs, said Rick Huijbregts, Ph.D., Cisco Americas Managing Director, Digital Transformation at Cisco Live.
One fundamental problem is that the building industry was awash with proprietary technologies and infrastructures. "Although the systems themselves became very intelligent, there was no ability to have a convergence where we could start to write applications and begin using advanced analytics to make buildings more responsive to real estate users," Huijbregts explained.
To address that problem, Cisco launched its Digital Ceiling platform, which is not really a product but more of an approach intended to unify disparate technologies used within buildings. "It is a methodology where we have partnered with a handful of companies where we take a very converged, IoT view of this world of heating, cooling, lighting, sensors, and security," Huijbregts said. "Everything that you would see above the ceiling runs over an IP network, and it receives its power from power over Ethernet." For a Digital Ceiling deployment, there is no electrical infrastructure required for any of the systems in the building except for plug loads.
Smarter Buildings Cost Less
Cisco sees this as the biggest transformation of the real estate industry since the debut of air conditioning and elevators. "We can open all this information up that was traditionally proprietary," Huijbregts explained. "Because all of these systems share a centralized database, we can write applications and run analytics to make a building operate significantly differently."
Constructing smart buildings that share a single digital infrastructure is less expensive than the previous method. "We recently completed the construction of the new Toronto Canadian headquarters of Cisco and we saved 60 cents per square foot in construction costs," Huijbregts noted. "We were able to save money by using one network rather than up to 15 separate networks for different systems."
After Cisco's Toronto employees moved into the building about a year ago, the company has seen a reduction of 95 cents per square foot in operating costs. "We can also reduce the costs of moves, adds, and changes. We can change a light fixture, plug it in somewhere else if we move a wall," Huijbregts said. "And we can use analytics to track the movement and the behavior of our workforce. As a result, we can adjust and accommodate our workspace."
The Building Industry's Turn for Digital Transformation
While practically every industry has gone through a digital transformation, the building industry has lagged behind most. "It is construction's turn now,"  Huijbregts said, who sees this trend affection not just new construction but also retrofits of older buildings. Cisco sees the retrofit of, say, air conditioning units or a lighting system is an opportunity to install digital ceiling architecture.
"There are enough buildings where this transformation has happened that we are seeing large developers in the U.S., Canada, and Europe moving very quickly to this," Huijbregts said. "The landlord we work with now does all of its new buildings this way."
Sign Up for the Newsletter
The latest IoT news, insights & real-life use cases...delivered to your inbox
You May Also Like
---