Testing IoT Improves Energy Efficiency in Buildings
Testing IoT Improves Energy Efficiency in Buildings
Case Western Reserve University team is testing IoT to boost building energy efficiency in its buildings.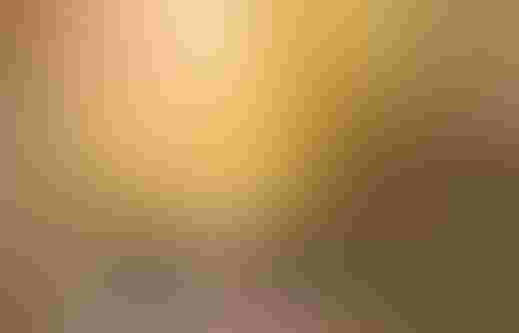 For the past three years, Case Western Reserve University (CWRU) in Cleveland, Ohio, has worked with the U.S. Department of Energy and the Electric Power Research Institute (EPRI) to integrate and coordinate energy storage, load management and advanced photovoltaics (PV) forecasting with solar PV to create dispatchable renewable distributed generation by designing and implementing optimal energy efficiency in buildings.
To that end, CWRU has installed a solar array, about 50 kW, on the roof of the Jack, Joseph and Morton Mandel School of Applied Social Sciences building and an energy storage system (50 kW/200 kilowatt hour battery) in the underground parking garage, said Kenneth Loparo, the Arthur L. Parker professor in the school's Department of Electrical, Computer and Systems Engineering and co-academic director, IoT Collaborative.
"We interfaced into a Johnson Controls building automation system that was just updated a couple of years ago to get visibility into various building systems like those that are circulating hot water, those that are circulating cold water, the fans and the [variable air volume] boxes that manage the heat and air flow within the building," said Loparo, who is also the faculty director of the CWRU's Institute for Smart, Secure and Connected Systems.
In doing so, the university can manipulate building loads in collaboration with solar and energy storage that's within the building envelope, improving energy efficiency in the building and how it supports the distribution grid  it's attached to to help improve its reliability and resilience in the long-run, he said.
Loparo and his team have looked at how the building systems can be adjusted up or down depending on the conditions  the team wanted to meet.
"We've looked at forecasting how much solar is available over 15-, 30- and 60-minute periods," Loparo said. "We then looked at how much energy is available in the battery, and then we coordinate the external generation from solar, the storage that we have in the battery and our ability to manipulate building loads to achieve a targeted set point for the building in terms of real and reactive power consumption."
The idea is that a building sits on a distribution network, also known as a feeder. Where it connects to that feeder is where it draws real and reactive power, Loparo said. There are also other buildings on that feeder consuming power. 
"And if you were the operator of the distribution utility, you are trying to look at forecasting the loads that those buildings put on the feeder, and then trying to manage the power flows within that feeder, so that voltages and frequencies and power quality are all acceptable to all of the consumers," he said.
Loparo and his team are testing IoT to develop a system to allow the building owner and operator to manipulate assets they can control to help improve energy use, he said. They also want to be good citizens by trying to not have large excursions in power demand where they're connected to the feeder.
They are also trying to increase awareness of what opportunities are on campus. By properly managing the integration of solar and building loads and energy storage, the university can more effectively and efficiently manage the building operating characteristics from an energy efficiency perspective, he said.
"We're still in the process of collecting data," he said. "We just finished the system and I'm sure by the end of the testing period, we'll have some pretty good data on how it is impacting the overall energy usage on campus. But now it sure is having a significant impact on the [Mandel] building."
Sign Up for the Newsletter
The latest IoT news, insights & real-life use cases...delivered to your inbox
You May Also Like
---