Smart Home Security vs. Privacy: Amazon, Google Confront Trust Factor
Smart Home Security vs. Privacy: Amazon, Google Confront Trust Factor
Tech giants are poised to lead the home security market. How that shakes out could be a matter of debate.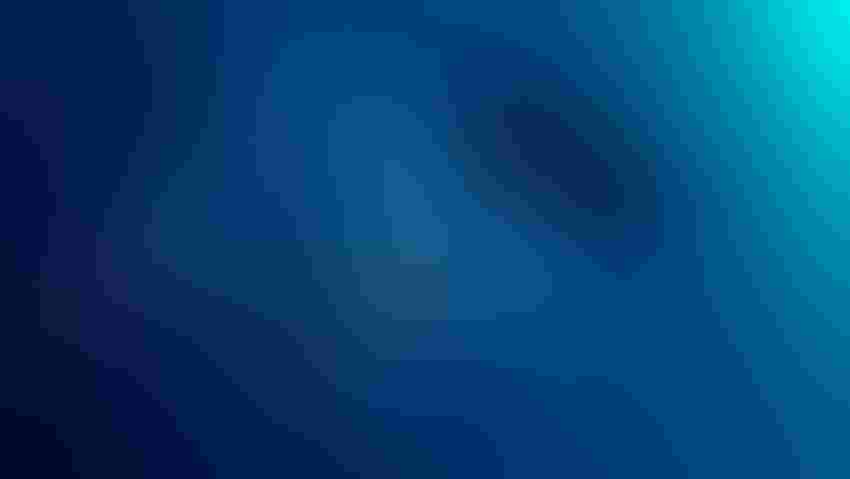 Amazon and Google are ramping up their focus on home security, raising privacy questions as well as the potential to transform the market in the long run, giving consumers steadily expanding security capabilities.
The topic of privacy is already bubbling up to the surface. Google apparently forgot to disclose that its Nest Secure home security system includes an internal microphone. After announcing that its Nest Cam IQ could do double duty as a Google Assistant speaker, the company was forced to explain why the company had not disclosed the presence of the microphone earlier. "That was an error on our part," according to a Google spokesperson quoted by Business Insider. The microphone was included to support future extensibility such as the potential to detect the sound of broken glass, but "is only activated when users specifically enable the option," the company explained. In terms of smart speaker owners, there are approximately 19.5 million Google Home users, according to an analysis from RBC Capital Markets.
Amazon has announced similar smart home security functionality with its forthcoming Alexa Guard feature. When set to "away" mode, the software can notify users if it detects troubling noises such as the sound of breaking glass or smoke alarms. The company is also offering support for alarms from its Ring subsidiary as well as from ADT, Abode, Honeywell Home and Scout Alarm.  
Both Google and Amazon are seeking to continually boost the efficacy of their advertising by continuing to extend their brand into the home and elsewhere while also gathering more data from consumers. On one hand, both companies seek to better understand their customers' behaviors in the home to help either lock consumers into their ecosystem, fine-tune their advertising algorithms, or both. But on the other, the companies are expanding the number of home security services they offer. "Google, Amazon and others are building home security 2.0 as a part of their smart/connected Home strategies," said Chris Kocher, co-founder of the San Francisco consultancy Grey Heron. "They will tie [home security] into their platforms which can be used for temperature control, entertainment, cooking, planning and collaboration, educational research, e-commerce, etc." Kocher said. "Security is just one more set of functionality with different devices, different services and potentially different business models and revenue streams."
The diverging initiatives and the quick growth of the platforms are heightening security concerns in some quarters. Amazon's Ring subsidiary also faced privacy questions after The Information divulged that the organization was sharing unencrypted video footage from its security cameras with Ukraine-based developers who could trace videos back to individual customers. Before the Amazon acquisition in February 2018 for reportedly more than $1 billion, Ring was facing complaints from its user base about false alarms from its connected cameras and doorbells. The products used stock motion detection software with proprietary image-recognition software to detect potential burglars. The system would routinely sound alarms if it detected nearly any type of motion — a falling leaf, a pet walking by or a car cruising down the street in view of the camera. "Sometimes, [the AI] couldn't recognize a human from a dog," an unnamed customer-support specialist told The Information. Ring employed developers in Ukraine to manually label such objects to improve the accuracy of the Ring's machine learning.
While Amazon moved to restrict internal developer access to customers' video footage, The Information reports that as of October 2018, even entry-level employees could access customers' video feeds. The Russian language publication AIN, however, reached the conclusion that Ring had done nothing wrong in granting offshore developers access to consumers' video feeds, arguing that the Ring's terms of service covers "unlimited, irrevocable, fully paid and royalty-free, perpetual, worldwide right to re-use, distribute, store, delete, translate, copy, modify, display, sell, create derivative works […] for any purpose and in any media formats in any media channels without compensation to you." Following the Amazon acquisition, Ring is doubling down on its Ukrainian presence and plans to open a second office in Ukraine, according to Kyiv Post.
Still, Ring is likely to benefit from its parent's investment in deep neural networks, which enables computers to process complex stimuli such as speech and video data. In November 2018, Amazon's Ring subsidiary applied for a patent for facial recognition technology that can trigger an alert when the system identifies a suspicious face. The accuracy of the system improves if the user has multiple cameras, as it can potentially form a composite from multiple partial facial images.
The ACLU criticized the proposed technology, stating that: "Amazon is dreaming of a dangerous future, with its technology at the center of a massive decentralized surveillance network, running real-time facial recognition on members of the public using cameras installed in people's doorbells." Also potentially problematic is the fact that facial recognition is an emerging technology and a widely used facial recognition data set was less accurate at identifying faces of women and minorities than for white men, The New York Times explained last year.
Last year, Amazon came under fire for selling its facial recognition technology to law enforcement.
Consumers seem to be broadly expanding the scope of services they use from large tech vendors — especially Google and Amazon. Both of the companies have had considerable success marketing smart speakers and home security systems to consumers — with Google Home, the Echo, Nest and Ring all becoming best-selling consumer products.
Deloitte predicts the smart speaker market will be worth $7 billion this year and that the smart speaker segment will be the "fastest-growing connected device category." Ultimately, the demand for smart speakers could even outstrip the smartphone market, Deloitte said, and smart speakers could be installed in a range of environments ranging from homes to hotels to office buildings to hospitals.  
"The industry needs to wake up and realize this is not about smart speakers, but about a whole new way of interacting with other people, information and devices over networks," Kocher said. "This is about Alexa Everywhere. Think of this as a whole new platform or interface — not just a smart speaker." While both Amazon and Google are steadily building out the ecosystem of devices their conversational interfaces support, Amazon is currently the leader in this regard, supporting Alexa-compatible home appliances, clocks, smart glasses, smartphones, televisions, headphones and even toilets.
Both Amazon and Google are already gradually beginning to transform the smart home market following their respective acquisitions of Ring and Nest, giving established home security companies like ADT a new pair of well-heeled rivals that already have unique insights on consumers. Google, for instance, can determine via its Nest thermostat and its Android smartphone operating system when users leave the home. Amazon, by contrast, has debuted a smart speaker for use in the car.
"There is a big opportunity as all the IoT companies start cashing in on the home security business, which is a natural for them," Kocher said. "The facial recognition and other sensors also offer enormous opportunities to penetrate the insurance business." The number of IoT-connected (and Alexa and Google Home compatible) devices such as video cameras, smoke detectors, window and door sensors, moisture sensors, etc. "When you combine this with facial recognition there are huge opportunities for insurance companies and those that want to compete with them," Kocher said. For instance, Google or Amazon could decide to offer homeowners insurance, but use their expertise in connected devices and machine learning to offer lower-cost insurance to houses deemed to pose less of a risk. Such a step would give them access to a multihundred-billion-dollar adjacent market, Kocher noted.
The long-term ramifications could be significant. Cameras supporting facial recognition could enable an insurance model where households with predictable households pay less for insurance. But households with a high percentage of strangers or distant acquaintances entering and exiting could have a higher rate. " This concept has enormous ramifications for how the IoT-enabled smart/connected home completely disrupts the Insurance Industry and opens up enormous new opportunities for innovators," Kocher said.
In order to transform the home security business, however, Google and Amazon will have to confront waning trust in tech companies, which The Economist termed "techlash." According to a 2018 survey from Ketchum, 92 percent of consumers are at least somewhat worried about the potential of new technology to invade their privacy. According to the Brookings Institution, privacy is among the few topics that enjoy bipartisan congressional support. Amazon and Google have both submitted comments to the National Telecommunications and Information Administration in anticipation of discussion around potential privacy legislation. But trust in technology sector at large is among the highest for any sector, according to the 2019 Edelman Trust Barometer survey, which found that 78 percent of more than 33,000 respondents it surveyed trusted technology companies.
And while the theme of "techlash" has quickly become more apparent in recent years, a significant number of people will trade privacy for convenience, reduced cost (such as a decrease in an insurance premium) and new functionality. "Others may choose not to participate, or participate with other vendors that protect their privacy but may have different functionality and business models," Kocher said.
With Google and Amazon poised to become important home security players, likely integrating increasing security functionality into its smart home products, the potential rises for misfires. Perhaps facial recognition technology linked to home security cameras will deem innocent people as suspected burglars. Equally plausible is the potential for crowdsourced crime-fighting platforms such as Ring's Neighbors to be misused. The neighborhood social media platform Nextdoor has already faced criticism for providing a platform that stokes racist fears. Another possibility is that cybercriminals will determine how to breach the cloud repositories related to consumers' smart home security systems, giving them access to video footage and other data. It's also possible that the expanding toolset those companies offer will help law enforcement officials prosecute criminals, gradually making it more difficult for burglars to find homes they deem to be easy targets. No matter what the outcome, the future state of smart home security is likely to fuel debate. Already in 2016, the Washington Post asked if software used to predict crime was a law-enforcement game changer or whether it was biased.
Sign Up for the Newsletter
The latest IoT news, insights & real-life use cases...delivered to your inbox
You May Also Like
---