Smart Building Technology to Keep People and Assets Safe
Smart Building Technology to Keep People and Assets Safe
Physical safety may not automatically spring to mind when thinking of smart building technology, but in a perilous world, the focus is logical.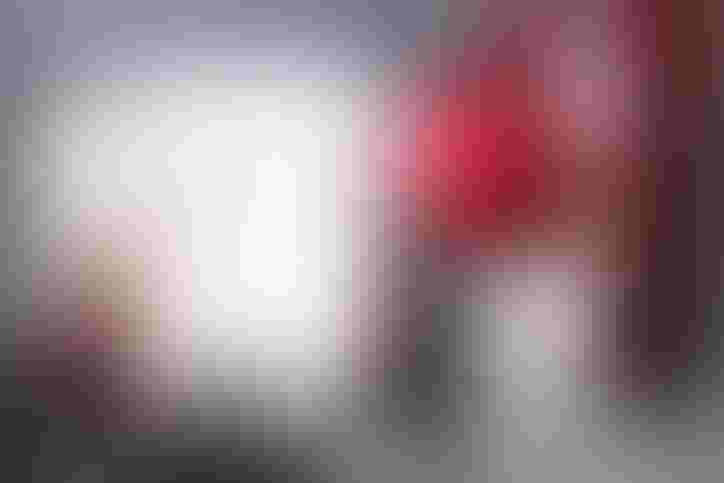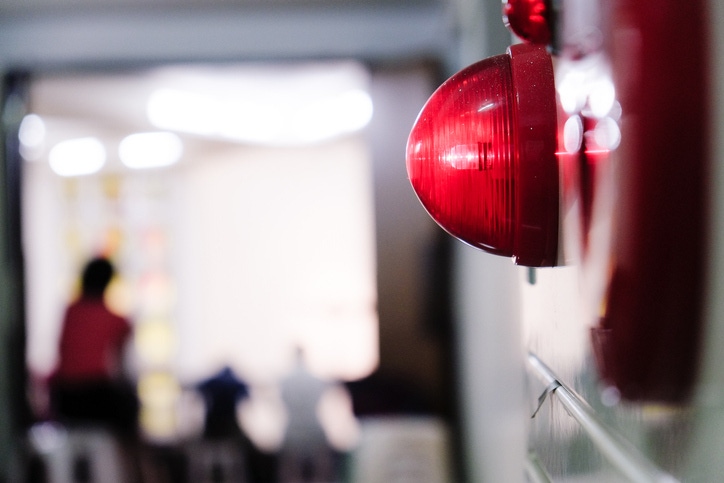 The first association you have with smart building technology and wearables is likely not physical safety or emergency notifications. But the reach of information technology onto our bodies and into the buildings that surround us for the majority of the day could have far-reaching implications for physical safety while also helping corporations protect their assets. 
In a data center, for instance, temperature sensors could spot an unexpectedly rising temperature spike in a data center and send out an automated alert to administrators who can investigate the core computing equipment to ensure that it hasn't been damaged. 
The same general principle could apply to the pharmaceutical industry, which has a vested interest in ensuring that medication does not exceed a defined threshold. 
[Smart Home Summit is the conference that focuses on interoperability, cybersecurity and the future of the smart home. Save $200 on your conference pass with VIP code "IOTWORLDTODAY."]
In one case, the company Everbridge was able to help a pharmaceutical customer use sensor data to indicate that a drug lot was at risk of overheating. "We were able to save millions of dollars because we sent out an automated notification and [the customer was] able to quickly resolve the issue and not let the drugs go bad," said Annie Asrari, director of product management at Everbridge, a company specializing in emergency communications. The functionality not only saved the customer time, but it also saved them the lead time from having to restart manufacturing operations for that drug lot, Asrari said. 
A similar principle applies to the smart home realm with sensors integrated into water lines. Water damage and freezing pipes account for the most frequently filed homeowners' insurance claims, according to data from the American Insurance Assn. Several companies, such as Belkin subsidiary Phyn, have developed sensors for water management products that attach to consumers' plumbing systems to detect problems such as leaks, blockages and pipes on the verge of freezing. 
The same principle, of course, could apply at the municipal water supply level. Earlier this year in the United Kingdom, Vodafone and South East Water launched a pilot deploying IoT devices in the water infrastructure that used NB-IoT connectivity to provide up-to-date information about the water supply network while identifying potential leaks. 
Everbridge also has customers who have integrated smoke alarm sensors with its emergency notification system. In the event the alarm goes off, the system can rouse facilities managers to investigate further. 
Giving employees wearable devices can open up new possibilities for emergency notifications. While some employees can use a mobile app with a virtual panic button, Everbridge has a substantial customer base interested in an alternative. A nurse in a hospital, for instance, might not be allowed to carry a smartphone along with them during their shift. "And if I'm a nurse and I'm in a dangerous situation. I don't have enough time to pull out my mobile device and press the panic button anyway," Asrari said. In such a scenario, a nurse could carry a wearable panic button that can notify an emergency response center in the event of a problem. 
Wearables also expand the emergency notification capabilities to extend beyond buildings. For instance, a utility worker who has taken a fall could have a wearable device with fall detection send out an automated alert that there was a problem. 
Use cases like these inspired Everbridge to partner with a company known as RiskBand, which makes a device that supports two-way voice communications, geolocation and other capabilities. 
Another example where the technology could prove useful is protecting lone workers. "Hospitals could [procure] the devices for all of their home health care workers. Or a bank could buy it for their couriers," Asrari said.  
Such technology is also increasingly in demand in the hospitality sector thanks to a wave of legislation across the United States that requires hotels to furnish cleaning staff with panic buttons to alert staff in the event of a crime, assault or another type of emergency. Examples of such legislation include the Chicago ordinance AB 1761, the Sacramento County Hotel Worker Protection Act of 2018 and SB 5258 in Washington State. 
The RiskBand device enables users to do more than notify their employer of an emergency. "The device can geolocate exactly, and tell you where that person is. It can capture photos, and it has two-way audio," Asrari said. 
The technology can also corroborate events in the event of an assault. The functionality could enable victims to sidestep the potential he-said-she-said dynamics following a sexual assault. In the event of an emergency, it begins automatically recording audio and images. "With the device, you are hearing what is going on, and you have pictures that are being captured from the device," Asrari explained. "That data will support the incident and will convey exactly what happened."
Another emerging area for incorporating smart building technology for security applications is accelerating response to active shooter situations. A growing number of facility managers are testing gunshot detection within buildings. For example, this month, an Airforce Academy in Colorado began testing gunshot detection systems while private schools in Miami and Wisconsin debuted gun-detection systems. 
Contacting appropriate stakeholders quickly is vital in an active shooter situation, Asrari said. "The response team needs to know exactly what happened. The security team needs to know. And then the PR team needs to stay informed," she explained.
Everbridge works with customers to help automate alerts from such events. "Based on the parameters we get from that event, we could send a notification to evacuate everyone on campus or notify the security team to go check it out," Asrari said. 
Rackspace has deployed gunshot detection capability in conjunction with Guardian Indoor Shooter Detection Systems, which provided the actual sensing technology, and Everbridge, which deployed the alerting component of the system. In a video interview, Mark Terry, director of enterprise physical security at Rackspace, explained the system automatically notifies appropriate stakeholders of a potential active shooter event in under 60 seconds. 
Active shooting events are another potential application where emergency-focused wearable technology can prove useful, Asrari said. "Let's say there is a shooting at a school, a person can activate a panic button and capture audio and video of what is happening," she explained. "While they are hiding or taking shelter, they can press the panic button and activate a notification that can go to the security team or the emergency public responders so that they can see what's going on."
Sign Up for the Newsletter
The latest IoT news, insights & real-life use cases...delivered to your inbox
You May Also Like
---