Report: Commercial IoT lighting market heating up
Report: Commercial IoT lighting market heating up
A new study from Navigant Research points to more entrants into the IoT lighting market and a CAGR of 24% over the next 10 years.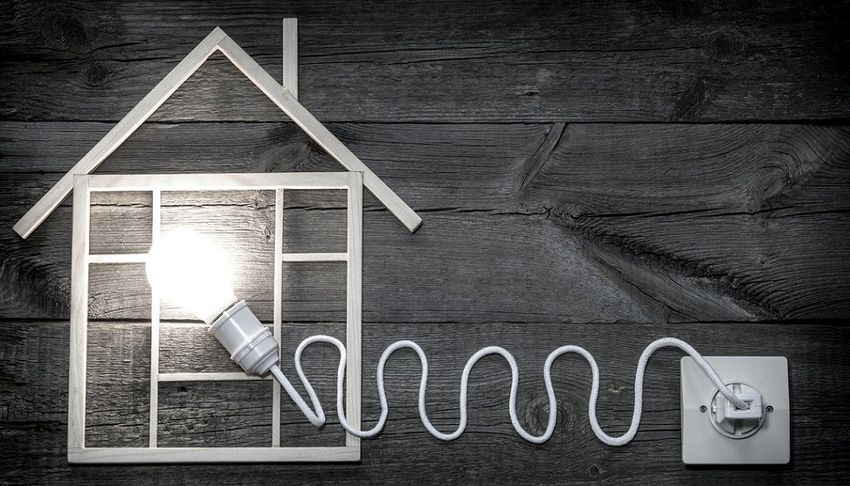 Eco wooden home construction abstract sign symbol metaphor concept
Thinkstock
IoT lighting solutions are in demand, as commercial building owners, managers and tenants seek increased energy and operational cost savings, as well as access to data to analyze and drive occupant health and well-being, according to a new study from Navigant Research.
Market participation is extending beyond traditional lighting manufacturers to include established technology companies and startups alike, according to Krystal Maxwell, research analyst on the IoT for Lighting report delivered by the Boulder, Colo.-based market research and consulting firm. The research is based on interviews with more than 20 leading and emerging vendors in the IoT lighting space, globally. 
"We're seeing more and more different players entering the market. Beyond just the LED shift in the market, there is more of a demand for insight into the building, and occupant health and well-being," Maxwell said.
Navigant Research expects the total global market for IoT lighting to grow at a compound annual growth rate (CAGR) of 23.8%, from $651.1 million in 2017 to $4.5 billion in 2026. Growth over the forecast period is anticipated across all global regions and building types, with North America and Europe contributing to the largest revenue shares globally, according to the report. The Asia Pacific region is expected to lead the way in growth, at 26.7% CAGR.
IoT-enabled lighting is gaining interest because sensor-laden fixtures can deliver granular data points that provide unique insight, according to Maxwell. For instance, a single room could have dozens of sensor-laden lights but a single thermostat. And data from lighting fixtures could lend insight into room occupancy, signaling to an HVAC system to make adjustments based on real-time building occupancy levels.
Maxwell pointed to leading innovators like Philips and its Edge project, a multitenant office building in the Netherlands. A key aspect of the Edge project is a connected lighting system that allows employees to personalize lighting and temperature at their workspaces via a smartphone app, according to a case study, while providing data on activities in the workspace that help to reduce the carbon dioxide footprint.
"Lighting is an entryway for IoT in buildings because it does provide this granular level of data," Maxwell said.
That said, implementations like these are in their infancy, and there are still challenges to overcome, according to Maxwell.
One challenge lies in increasing interoperability among communication protocols, according to Maxwell. A matrix of proprietary standards, or modifications on, say, ZigBee specifications, along with a proliferation of Wi-Fi, Bluetooth connectivity and mesh networks, introduces complexity.
In turn, overcoming data security fears and privacy concerns over sharing data continues to be a challenge as well.
While it's in its early stages, the research shows that there is demand for smart lighting to move beyond operational efficiencies, and that's exciting for Maxwell.
"I think with the shift we're seeing, there are so many possibilities," she said. "If there was a fire, [lighting data] could tell the emergency responders where in the building there were people. Beyond the cool factor and the ability to have the lights be adjusted for preference, there's the potential to save lives. I think we're on the way."
Sign Up for the Newsletter
The latest IoT news, insights & real-life use cases...delivered to your inbox
You May Also Like
---