Itron Embraces Bottom-Up Strategy for Smart City Technology
Itron Embraces Bottom-Up Strategy for Smart City Technology
While the term "smart city" often has a future-oriented definition, Itron's approach is to first leverage IoT-technologies in cities for near-term gains.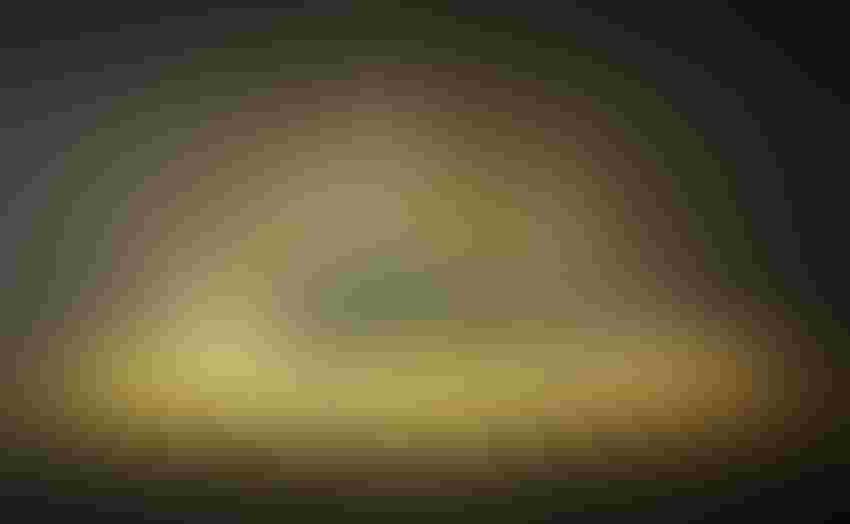 "The term 'smart cities' means different things to different people," acknowledged Itai Dadon, global head of smart city product marketing at Itron. 
For some companies promoting the term, a smart city is a blank canvas for technology-driven utopianism. The definition of what "smart" means in an urban context tends to evolve as technology does. 
"A lot of people talk about 'smart cities,' but in reality, they sometimes have preconceived ideas of solutions that they try to impose on cities," Dadon said. 
The open-ended definition of smart city technology has sparked backlash in some quarters. Earlier this year, for instance, The Atlantic dismissed the term as "digital stardust" while Places Journal observed in 2017 that "A City Is Not a Computer." Supporting evidence for those are critiques is the fact that early efforts to design smart cities from scratch (such as Masdar City and Songdo) have struggled to attract residents. 
[Smart Cities Summit is the event that empowers cities for resilient, sustainable and digital futures. Save $200 on your conference pass with VIP code "IOTWORLDTODAY".]
All of this calls to mind the current buzz and varying definitions of artificial intelligence. While the optimistic sci-fi-esque concept of "strong AI" is captivating, critics are quick to point out computers continue to lack cognition and common sense. At present, the most promising applications of artificial intelligence are for clearly defined use cases. 
And so it is for smart city technology. To prove this concept, Dadon has a list of cities that have made strides in reducing carbon emissions while slashing energy bills. "We helped Copenhagen reduce their energy bills and consumption by 76%," he said. 
The company is helping Chicago overhaul its streetlights with smart LEDs. In March, the city installed 100,000 new lights — more than one-third of its 270,000 goal. The project, which has a price tag of $160 million, could lead to annual energy savings of $10 million.  
When Itron announced this summer that it crowned two companies winners of its Smart City Challenge competition, The company selected two cities for its Smart City Challenge: Glasgow and London. It then selected one company as the winner for the Glasgow- and London-focused portions of the competition. Itron employees organized meetings with officials from those cities to discuss potential challenges to address through technology. "They selected the various challenges that we would have probably not thought about unless they would have told us otherwise," Dadon said. 
When announcing its Smart City Challenge last year, the company also described the challenges participants should address. 
The first possibility was helping the city of London improve safety along the River Thames, where several people die each year. 
The second option was helping Glasgow enhance transit operations during events such as prominent games, conferences and concerts, which can snarl traffic and frustrate residents. 
A range of companies entered the contest, ranging from "very large" organizations to "small garage startups," Dadon said. 
Ultimately, Instrumentation Technologies (I-Tech) and Noesis.Network were crowned as the winners of the inaugural competition. The next phase of the contest is to pilot the technologies. 
The winner of the London-focused portion of the contest, I-Tech created a two-step system to enable city officials to keep tabs on life preservers and identify the location of a person needing rescue support.
Noesis offers acoustic sensors for lamp posts to help combat noise pollution and traffic. The company anticipates that its technology can help Glasgow quantify and pinpoint noise related to events, which can help it fight noise pollution. Over time, the capabilities of the Noesis sensors can be extended via over-the-air updates for use cases related to traffic management and public safety. 
The sensors can do more than monitor ambient noise, Dadon stressed. "As these sensors become more and more intelligent, and can detect not just drunk people going out of a pub at 2 a.m., but also automatically detect when there's an accident." In the future, the system could contact drivers of emergency vehicles or contact the police in the event a burglar shatters glass. 
Other smart-city-technology-themed contests, such as the similarly named Smart City Challenge from the U.S. Department of Transportation (which targeted medium-sized cities) and the Smart Cities Challenge Canada, have offered prizes of millions of dollars. In contrast, entrants of the Itron competition did so because of the potential to build their brand, accelerating their development and deployment efforts while also accessing Itron customers and partners.
"The inspiration [for entrants] is taking a product that they conceive to the market at scale in marquee cities like London and Glasgow," Dadon said. In addition, Itron's ecosystem of partners provides a "channel to the market worldwide," Dadon added. Itron operates in more than 100 countries internationally and has deployed more than 200 million IoT devices, which includes 70 million that run on IPv6 networks. 
It was this building-block approach that helped lead to London's and Glasgow's starring role in Itron's Smart City Challenge. Both cities had deployed the company's street light systems and corresponding IoT network. 
Itron takes a from-the-ground-up approach with many of its municipal customers. For instance, the city of Christchurch, New Zealand, is planning to build a new highway. Itron will deploy acoustical sensors at the site so the city can create a baseline before the highway is opened. "We can understand how the situation has degraded for the people living there after the highway is there," Dadon said. 
In general, the more IoT-enabled devices are deployed across a city, the more levers city officials have to optimize the experience of residents. "For instance, if there's a lot of people and a lot of traffic, we can turn up the [street]lights to make sure there's enough light," Dadon said. "If no one is there, we can dim the lights to save energy without compromising safety. There's a lot of exciting ways to innovate around those things."
Sign Up for the Newsletter
The latest IoT news, insights & real-life use cases...delivered to your inbox
You May Also Like
---