In Japan, Smart City Projects Have a Social Dimension
In Japan, Smart City Projects Have a Social Dimension
A Japanese professor explains why smart city projects in the country draw from a national initiative to build smart infrastructure.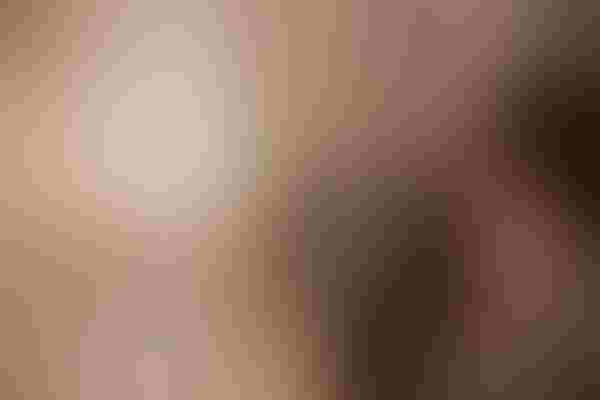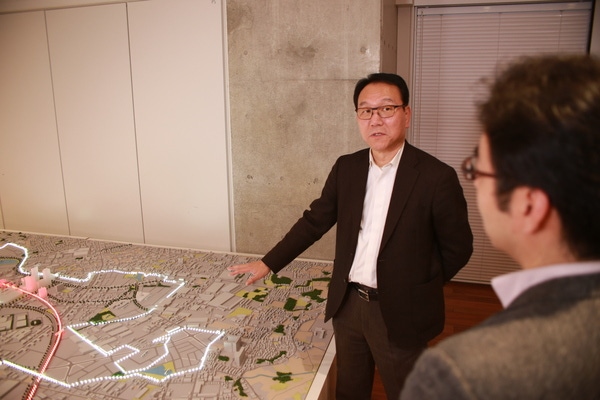 In Japan, a country with considerable technological influence on the global stage, the concept of a "smart city" has a strong social dimension, explained Atsushi Deguchi, a professor and vice dean at the University of Tokyo at Industrial IoT World last year. 
While in the U.S., smart city projects tend to focus on making technology upgrades to drive efficiency and awareness, in Japan, smart city initiatives are more likely to focus on driving social cohesion and addressing social ills, such as the country's aging population, according to Deguchi, who is also the director of the Urban Design Center Kashiwa-no-ha. 
A national initiative known as "Society 5.0" is helping to drive this focus on social progress. 
In this interview, Deguchi provided context on Society 5.0, which is also the focus of a Deguchi-penned book, which is slated to be published in English this year. 
What is Society 5.0, and how does the initiative inform smart city projects? 
Deguchi: Today, Japan is in the wake of a super-aging society, a reality that many other developed and developing countries have begun experiencing. Aging populations have caused complex social issues regarding mobility, health care and workforce productivity as well as the devaluation of local or suburban communities. 
Society 5.0 is Japan's national vision under the 5th Science and Technology Basic Plan, which aims to realize a data-driven, human-centric, next-generation society that uses technology such as artificial intelligence and the Internet of Things. This vision means that everyone, regardless of location, including the elderly population in rural areas, receives the benefits of innovation and advancements in tech. Society 5.0 emphasizes solving such social issues while harmonizing sustainability and economic growth.
Society 5.0, therefore, guides cities of all sizes on how to build smart infrastructure. This is no longer only about new technologies but also about understanding a community's issues and providing appropriate solutions by way of these technologies. In the context of a smart city, I call this approach a "problem-solution-oriented smart city," and this is fundamental to achieving the larger goal of Society 5.0.
[IoT World is North America's largest IoT event where strategists, technologists and implementers connect, putting IoT, AI, 5G and edge into action across industry verticals. Book your ticket now.]
With Society 5.0, we are witnessing a shift in how we solve complex social issues with technology. Society 5.0 is in line with the values of the Fourth Industrial Revolution, characterized by a fusion of technologies that continually blurs the lines between the physical, digital and biological spheres. 
How do you think of the term smart city? 
Deguchi: The definition of smart city has changed over time and will continue to shift. At this Japan has stepped into the Society 5.0 vision, which encapsulates innovation driven for and from robotics, AI, IoT and big data. With this new definition, we challenge technologies to create new social contracts and economic models in a more human-centric manner.
Now, with more complex issues related to human life, "being smart" refers to [managing social challenges] through technological innovation. IoT plays a key role in acquiring knowledge about the physical world from big data. With the current wave of attention on AI, machine learning, neural networks and so on, we can now analyze the data collected from the physical world in cyberspace simulation, conduct analysis and then reflect the results into the physical world for better solutions. 
What are a handful of cities you think are the most advanced in terms of smart cities? Why? 
Deguchi: The most important thing to understand is the concept of "the most advanced city" has always been the city that answers the needs of its society best.
For example, when the Euro 2020 Vision was introduced in 2010, we started seeing "sensing-type" smart cities across the European Union that provide the "most advanced," cross-sectorial solutions for problems present at that time. The Spanish city Santander was one of the first to respond to the vision as it announced that "12,500 sensors have been placed in and around the city's downtown district" to measure everything from the amount of trash in public containers and air pollution levels to the size of crowds on the sidewalks. These measures gave city officials real-time, accurate data about issues in their community. 
Although this data is important, many of the cities I work with take a different stance on how to achieve the "most advanced" accolade. Kashiwa-no-ha (The Oak Leaf) Smart City, just outside metropolitan Tokyo, has taken on an energy-conscious smart city project for city resilience, from what originally started as a plan for national railway development. Steps toward achievement include creating a smart energy management system that reduces the area's energy usage by 26% through optimization of electricity distribution. The system also stores 60% of the city's normal power for three days in case of emergency. 
This has been made possible given close collaboration among key private, public and academic stakeholders. The Urban Design Center Kashiwa-no-ha is a governing body of the project and facilitates discussion, development and implementation of solutions for social issues in the city. When stakeholders can work closely under one long-term vision, they inspire one another to create better solutions and to become the "most advanced" smart city at the time.
The long-term master plan of this city, established through monthly city planning meetings with leaders and residents alike, enabled the community to achieve LEED-ND Platinum certification, the highest international standard for ecological and sustainable neighborhood development. At its core, this project continues to evolve as a problem-solution-oriented smart city that faces social issues with innovative solutions.
Sign Up for the Newsletter
The latest IoT news, insights & real-life use cases...delivered to your inbox
You May Also Like
---