How Palm Springs Became an Earthquake Warning Pioneer
How Palm Springs Became an Earthquake Warning Pioneer
The first time the procurement officer for Palm Springs heard about earthquake detection technology about 15 years ago, he was skeptical. Now he is an evangelist for the technology.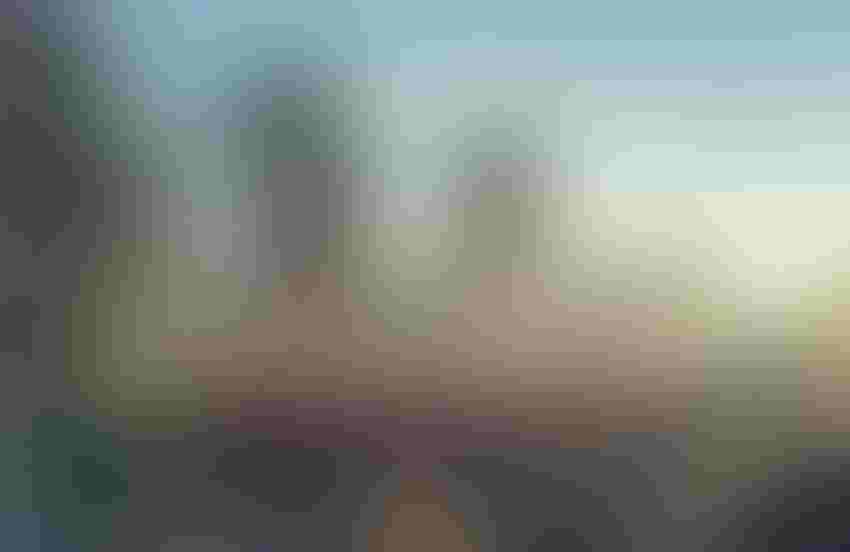 When working then as the head of procurement for the city of Palm Springs, Harold Good reflects that he had grown wary when people approached him with suggestions for new technologies to purchase. "One of the things that happens to you is you can have [someone] go to a tradeshow and the exhibit hall and they see this thing with flashing lights and sirens and all these great things and all of the sudden they are enamored and they want that one," recounts Good, who is now President and CEO of Procurement Pros Group.
So when now retired Fire Chief Blake Goetz came back from a trade show where he learned about technology from Seismic Warning Systems Inc. that promised to detect earthquakes before they happened, he thought it was false advertising. "I was thinking that Blake has gone somewhere and succumbed to the wiles of a snake oil salesman. I told him: 'You really drank the Kool Aid didn't you?'"
Testing the Earthquake Detection Technology
One of the initial promises of the technology—and the attractions for fire departments—is that the system can detect a technology up to 30 seconds before its hits—enough time for fire stations to open their garage doors. If the garage doors remain closed, however, they risk being jammed and blocking the fire engines in the garage. Fires often follow earthquakes, so this is a recipe for disaster.
We were wondering: 'what happens if you have a big truck going by or construction nearby or something like that?'
Good recounts that a neighboring town recently had a problem with the garage door of a fire station getting stuck after a quake, so they decided to give the system a go. They had the technology installed in 2001 at a central fire station located at Palm Springs International Airport.
Good and Goetz still weren't convinced that the system would work as its manufacturer claimed. "We were wondering: 'what happens if you have a big truck going by or construction nearby or something like that?'" Hal says. 
But the system's potential to trigger the garage doors of a fire station to open before a quake hit was intriguing.  
"I agreed to allow Seismic Warning Systems install their new commercial QuakeGuard at our headquarters fire station as a beta test project in 2000," says Blake Goetz, who had served as Palm Springs' Fire Chief for 33 years. He is now a project consultant for Seismic Warning Systems. "We did not pay for that QuakeGuard—only provided the electrical run to the unit so both the fire department and the company could 'test' the system."
It wasn't long before they would get an answer to the question of what happens when there is heavy construction near the system. "We installed the system right before we had to do major renovations to accommodate a large crash rescue vehicle," Good recounts. 
"The aircraft units were large because one has an elevated extendable waterway with a piercing tip at the end," Goetz says. 
In the following years, neighboring cities began installing QuakeGuards in their fire stations based on the success in Palm Springs."Today, there are 15 QuakeGuards in Coachella Valley fire stations, two in sunline Transit Agency and four in public safety dispatch centers, for a total of 21 QuakeGuards currently installed and operating."
At one point, the crew that was retrofitting the fire station brought out heavy equipment to break apart large volumes of concrete that were found to be buried from the original construction of the station, Goetz says. The three days of excavation felt like many earthquakes happening all day long."We could not even work in the offices is was shaking so much," Goetz says. "We thought for sure that that would make the earthquake detection system go off and when it didn't, we were really impressed," Good remembers.  
"After it was in operation for a year with no false activations, it worked on the 5.1M Anza earthquake Oct. 31, 2001," Goetz recalls."After that testing period, Hal was consulted on how to go about purchasing QuakeGuards for the other four fire stations [in Palm Springs]."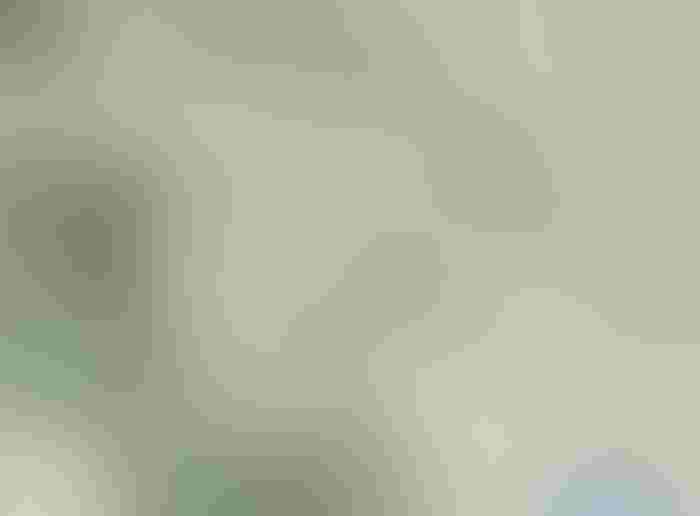 Over the years, Seismic Warning Systems has seen there technology spread across the greater Palm Springs area and across
the state of California. 
No False Alarms or Missed Events
The system uses an algorithm to determine whether a tremble is an earthquake or something else. The accuracy of the technology was confirmed in subsequent earthquakes, as was its lack of false alarms. "The basic technology does not have the defect that plagues system all around the world. So far, to the best of my knowledge, it is the only one in the world that has not had false alarms or missed events," Good says.
The technology is not subject to the blind zone at the earthquake's epicenter that has been a problem with some other technologies. This was a problem during the a 6.0 earthquake that struck on August 24, 2014 near Napa and Vallejo. Seismic Warning Systems had installed their technology at several fire stations in Vallejo more than a decade prior. The systems detected the earthquake and triggered the garage doors between 1.7 and 2.4 seconds before the damaging s-waves arrived at the fire stations. Although the amount of warning is less than typical, it was sufficient to open the garage doors, turn on lights, and alert firefighters that a quake is coming.x And many earthquake systems struggle to detect events in the epicenter at all. "That is the most common type of missed event," Good says.
"Our technological and system architectural advances help to ensure that EQ warning is available to everyone regardless of how close they are to the epicenter," says Scott Nebenzahl, Vice President Sales, Director of Government Affairs at Seismic Warning Systems. "The speed, automation, integration, communications reliability, and redundancies are necessary for public and commercial confidence in a truly reliable and robust earthquake warning solution."
In July 2014, the maker of a Mexican earthquake system SkyAlert issued a false alarm, causing thousands in Mexico city to evacuate buildings. The company later apologized for the mishap.  
False alarms also have been an occasional problem with a system installed in the San Francisco region's BART train. Known as ShakeAlert, the system had been triggered after workers accidentally kicked an earthquake sensor.
"False alarms are a little like yelling fire in a crowded auditorium," Good says.
The technology, which proved accurate in the past 15 years, has evolved considerably since then, offering improved warning times and more options for automated responses."We've taken the best of our proven stand-alone technology deployed in fire stations and schools and incorporated the added benefits of a regional and statewide network capability," Nebenzahl says.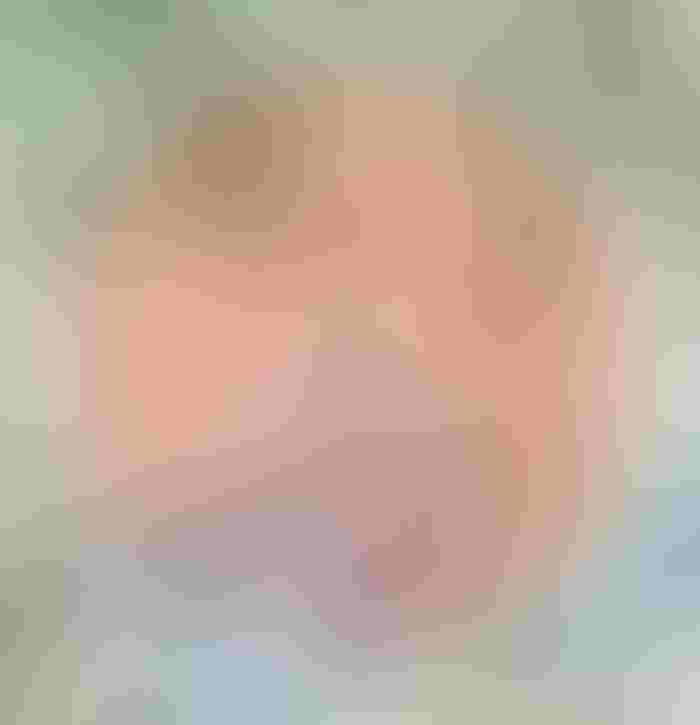 With Improved Technology Comes Improved Warnings
Seismic Warning Systems' technology has improved enabling users of the systems substantially more warning time. A fire station that had 15 seconds warnings before could have up to 30 seconds warning now. "From an applications standpoint, smart systems, and end-user hardware has built-in policy engines allowing for various automated responses dependent up both the time and severity of the earthquake that's not yet arrived," Nebenzahl says. This greatly expands the utility of the technology for major infrastructure and commercial adoption.
Good is now involved with a committee dedicated to installing earthquake systems statewide in California. "One of the challenges of implementing a system statewide is that you want to have two systems," he says. "One system would provide a public warning. The other would be an encrypted to, say, go to a box to stop elevators to stop them from getting stuck between floors or to stop a plane from taking off where they might hit a crack in the runway."
Good strongly believes that a network of proven earthquake sensors should be installed across California and other earthquake-prone regions. "As part of the overall funding model, you could probably make the public alert system free and make the encrypted private sector subscription based," he says. "You would simply mandate that a part of that revenue stream goes to future research. If everyone in the state adopted that technology, it would be a huge revenue stream," he says. The research could then be used to further improve earthquake detection technology. "No one has been able to accurately predict when earthquakes hit yet. Perhaps that is possible."
Nebenzahl is optimistic that the capabilities of the technology will continue to advance as the IoT evolves and as the company continues to expand its strategic partnerships. He predicts that the variety of devices and end-points used to distribute earthquake warnings will also expand. The system could be used as part of a broader earthquake warning system network driven that includes contributions from the private entrepreneurial sector.
Going Global
Seismic Warning Systems is in the process of taking its technology approach to other earthquake-prone regions in the United States and internationally. "We have projects potentially developing in Oklahoma, Alaska, Utah, as well as solutions that could address the New Madrid Fault exposures in the South and Midwest States," Nebenzahl says. "We have introduced our approach and our work with the state of California as a member of the state's earthquake warning working group headed by the California Governor's Office of Emergency Services. "We are also working with officials in Oregon and Washington, who are watching the Public-Private Partnership developing in California." The company has also having discussions with organizations in Mexico and Asia.
Sign Up for the Newsletter
The latest IoT news, insights & real-life use cases...delivered to your inbox
You May Also Like
---