How IoT Technology Can Help the Environment
How IoT Technology Can Help the Environment
IoT technology is beginning to live up to its promise of driving efficiency as well as sustainability.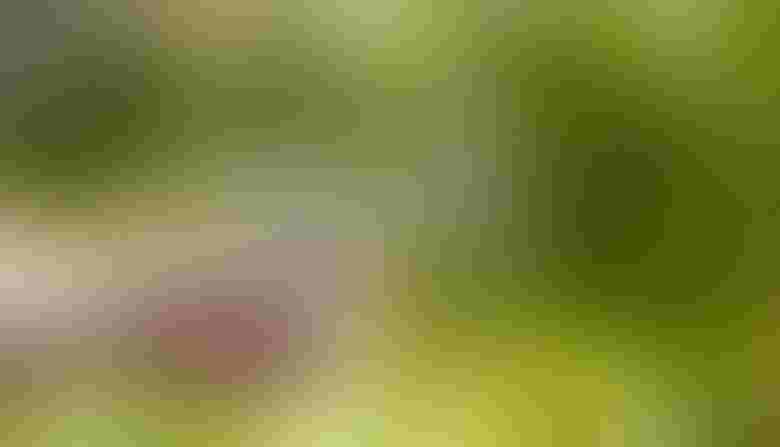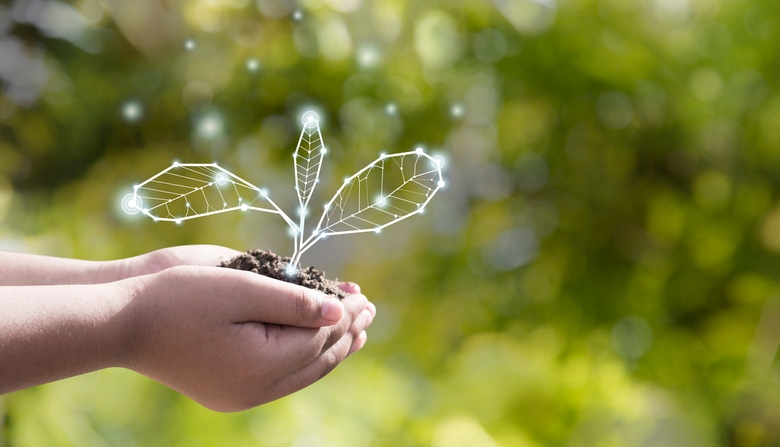 The world environment reservation is in your hands. Your hand can help grow trees, preserve wild animals, flowers, soil, and wildlife. The little tree is being held in our hands. The more we grow trees, the more we protect our environment. The good eco system and environment are in your hands. Please make our world a better place with good environment.
Getty Images
Not a day goes by, it seems, without a depressing news story emerging about the environment. At the same time, there have been a plethora of stories about technology gone awry in recent years — whether it is the Cambridge Analytica scandal, an autonomous vehicle killing a pedestrian or machine vision systems categorizing minorities as "gorillas." The past 10 years represents "The Decade Tech Lost Its Way," according to The New York Times. 
It's hard not to wonder why society doesn't reprioritize technology to address humanity's biggest challenges. But to some extent, that's already happening. For instance, environmental-focused data collection has become a priority for many cities across the world. Organizations such as the National Oceanic and Atmospheric Administration are deploying IoT sensors to monitor evolving oceanic conditions. 
One reason more organizations aren't using technologies like IoT to address challenges ranging from a rise in sea level to overfishing is simply because it is hard. It is arguably easier for startups to launch a controversial product such as the dockless rental electric scooter as a viable transportation form than it is to, say, reduce carbon emissions or address water scarcity. 
Projects that tangibly benefit the environment "entail more risk. They're more difficult, just technologically, to create," said David Goldstein, president and chief executive officer of AssetLink Global. 
[IoT World is North America's largest IoT event where strategists, technologists and implementers connect, putting IoT, AI, 5G and edge into action across industry verticals. Book your ticket now.]
Goldstein should know. His firm actively seeks out such challenging projects. Last year, it announced that the nonprofit Ocean Cleanup initiative selected AssetLink's AssetPack satellite GPS tracker. First formed in 2013, Ocean Cleanup was created to extract plastics-based marine debris. The group aims to pull half of the waste in the Great Pacific Garbage Patch in five years. The initiative uses AssetLink's solar-powered satellite tracker to provide a fallback for geolocation data. 
In November, AssetLink announced that the National Oceanic and Atmospheric Administration is using the same type of IoT technology to help monitor oceanic conditions to enable marine analytics and weather forecasting. 
While deploying durable IoT technology in the open oceans and other demanding environments is not for the faint of heart, the data such equipment can gather is often enlightening, Goldstein said. It can signal "where the opportunities are for change," he explained. "We see that leading these organizations down the path where they do start to realize where the change can happen, and how easy it can be, in some cases, to modify their operations."
Cyril Perducat, executive vice president of IoT and digital officers at Schneider Electric, said smart buildings are another prominent area where IoT technology can have a tangible benefit to sustainability. Across the company's user base of legacy building owners and managers, an average building that is retrofitted with IoT and building automation technology saves 20% on energy consumption, according to Perducat. 
According to Himanshu Khurana, chief technology officer of Honeywell Building Solutions, the company has implemented more than 4,300 efficiency projects since 2010. Those initiatives relate to building automation and controls, lighting and mechanical upgrades. The sum total investment resulted in more than $80 million in annualized savings. "We have increased our energy efficiency by about 70% [from] 2004 [to] 2018."
Khurana points to a collaborative project between Honeywell and the Eindhoven University of Technology (TU/e) as an example of a promising sustainability initiative. Upgrades to the university's Building are "expected to reduce approximately 80% of greenhouse gas emissions from the university's operations and result in up to 60% energy savings in lighting," Khurana said. "In turn, these upgrades have transformed the Atlas Building into one of the world's most sustainable educational buildings, according to the Building Research Establishment Environmental Assessment Method."
Goldstein said he sees his firm playing a role in helping the environment in often unacknowledged ways. One example of this is the practice of some large energy companies to deploy predictive analytics to prevent oil barges from leaking vast volumes of oil into waterways. "There are lots of issues where industrial watercraft are loaded the wrong way," Goldstein said. "They're out there imbalanced and then a bit of bad weather hits, and they capsize. Fuel spills, there's a potential loss of life, etc." AssetLink Global is testing technology with a client to detect tilt levels in such craft to detect misloading in barges to prevent them from capsizing. According to the Bureau of Transportation Statistics, there were nearly 2,000 incidents of oil spills from all causes in 2018.  
Another example of how IoT has helped trim waste relates to the practice of large oil and gas companies that employ hundreds of people to drive to a string of sites in a single day to simply check a variety of metrics such as tank and pressure levels. "They literally drive in circles every day," Goldstein said. "The footprint of resource utilization to do that —the gas burned, the wear and tear on vehicles, etc. — is tremendous."   
AssetLink Global is working with such oil-and-gas companies to deploy IoT sensors to enable such metrics to be centrally monitored. "Now, they're only sending people out when they need to — when there's a problem, when a tank is too high or too low or when it shows a leak," Goldstein said. "They're not putting the 'environmental' stamp on it, but it's extraordinarily environmental," he added. "They are taking these hundreds of thousands of gallons of fuel that they're burning, and wear and tear on roads and cars and infrastructure and people, and they're using IoT to reduce that footprint."
Similarly, the prospect of service industries reducing truck rolls has become a typical IoT-enabled use case. Truck rolls not only burn up gas, but they are expensive. That fact remains the same, whether it is a service organization sending out a technician to diagnose a faulty cable connection or a malfunctioning piece of industrial equipment. In 2012, the average cost of a truck roll exceeded $1,000, according to the Technology Services Industry Association. 
And yet the basic scenario in which a worker drives to a site to gather information about a remote object is common. It was a traditional norm in the service industry and beyond. AssetLink Global has an agricultural customer that had a similar strategy for monitoring its feedstock levels. With a variety of tanks containing cattle feed spread across sprawling remote sites across the United States, the agricultural company formerly enlisted a team to drive from site to site to monitor tank levels, and replenish them if necessary. Deploying IoT sensors in those tanks now enables them only to send workers out when those tanks are approaching empty. 
Speaking at the Smart Home Summit in November in Burlingame, California, Global Head of Business Development of Phyn Mariel Devesa shared a similar perspective on IoT and resource utilization. The company makes a smart water assistant to detect leaks. A single leaky faucet can drip 20 times per second can consume 694 gallons per year. Much worse than that is a running toilet, which can leak 9,490 gallons in a year (or 26 gallons per day). Worse still are leaky irrigation systems, which can leak thousands of gallons of water each month. Companies like Phyn see their products not just helping consumers save money on the headache of dealing with elevated water bills or, worse, burst pipes. Such products play a role in helping address the global problem of water scarcity. Already, more than 2 billion people experience high water stress, according to the United Nations. 
Perducat of Schneider Electric also says his company works with water facilities to detect leakages across their network. "We are connecting pumps and monitoring their infrastructure via SCADA systems," he said. "That allows us to help optimize their system." 
In the end, technologies such as IoT and data analytics can help shed light on such global problems, enabling organizations to understand them better but also devise more sustainable strategies to succeed in the future. Ultimately, companies with sufficient data tend to find a union of "profitability, and competitiveness and resource utilization on the one hand, and husbanding our resources and improving the environment and reducing emissions, on the other hand," according to Goldstein. "They're very aligned when you start to look at the data. When you start to bring in that data and enable companies to perform those analytics, then they naturally move to positions where they're lowering their resource use. And that's ultimately environmental, at its most core level."   
Sign Up for the Newsletter
The latest IoT news, insights & real-life use cases...delivered to your inbox
You May Also Like
---