Five Pieces of Smart Building Integration Advice
Five Pieces of Smart Building Integration Advice
The prospect of smart building integration demands a clear overarching strategy. Here are five principles to help you keep your smart building projects on track.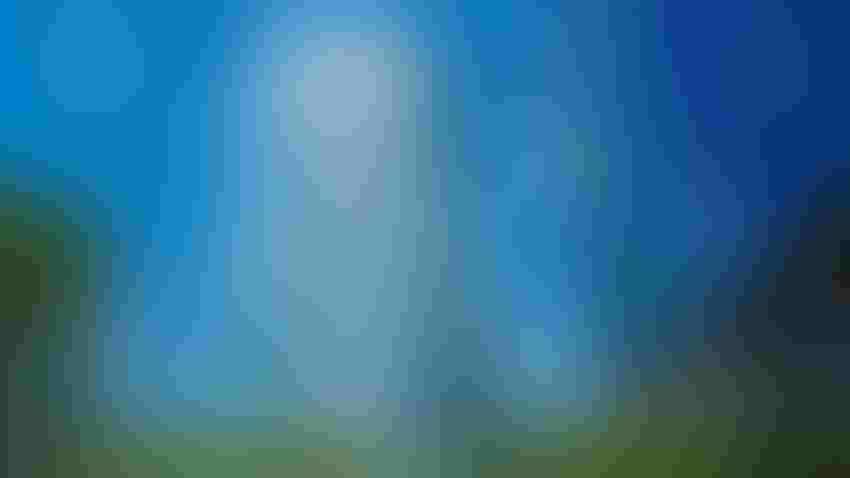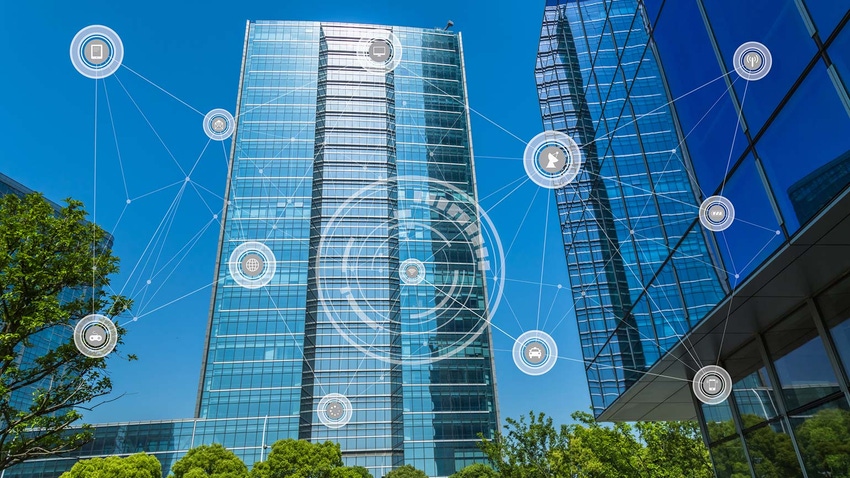 If you do more than dabble in smart home technology, you likely have gadgets from more than one vendor. And whether they all work together seamlessly is questionable. You might be able to perform certain actions in the Amazon Alexa, Google Home and Apple's smart home walled gardens. The situation is a symptom of vendors focusing more on their technology and the prospect of carving out more market share at the expense of integration.
The smart building space has a parallel problem with integration but on a grander scale. Comparing it to the mobile phone market, Robert Hemmerdinger, chief sales and marketing officer at Delta Controls, said the building automation market is more reminiscent of Android rather than Apple. "Apple has the hardware and software. They can tie those together very, very well," Hemmerdinger said. The Android ecosystem is more heterogeneous. "Android on a Samsung is not necessarily the same as Android on a Nokia phone, or an HTC phone, for example."
1. Think of Smart Building Integration as a Journey
The array of technologies under the smart building umbrella is moving so quickly that is makes sense to think smart buildings as more of a journey than a destination. "Clever developers who really understand the technology and the needs of the users [realize] if the building they're building today is smart, the next one will be smarter," said Hemmerdinger. "We have the technology today to make a building very smart, in terms of being energy-efficient or net-zero." There is also a plethora of technology on the market designed to optimize the experience of building managers and occupants. And while deploying and integrating those technologies together can be a challenge, the process "is getting easier over time," Hemmerdinger said.  
The definition of which building management objectives represent low-risk, high-yield investments is also steadily evolving. "What is low-hanging fruit today with lighting or HVAC wasn't a couple of decades ago," said Tyler Haak, business development manager at Schneider Electric. "In terms of standard HVAC control, things that you see employed frequently now with modern building automation systems are highly efficient sequences of operating operations that bring different types of equipment together and have them work in harmony." That could include demand control ventilation or the optimization of a chiller tower or fan pressure. "Integrating such things together allows building managers to maximize efficiency," he said.
While the question of what exactly the "smart" in smart buildings means may continue to evolve over time, "a lot of what's happening in buildings today is the facilitation of a much more software-oriented world that leads with apps, analytics and services," Haak said.
2. Rethink Smart Building Procurement
Many enterprise IoT deployment applications demand a fresh approach to procurement. In the smart cities domain, for instance, a traditional competitive bidding process might not the best technique for evaluating an emerging technology. But abandoning traditional procurement practices altogether can also be problematic. The city of Philadelphia, for instance, was one of the first U.S. cities to deploy solar-powered connected trash cans in 2009 that promised to optimize trash collection. But the city encountered unexpected problems with the $3,700 smart trash cans, whose price tags were roughly 37 times higher than a standard city trash can. For instance, the aluminum handles of the connected trash cans were often stolen and the software the trash cans relied on suffered outages.
Similarly, Hemmerdinger counsels that developers, building owners and facility managers carefully consider the procurement model related to smart buildings. A procurement model specifying a general contractor with multiple contract layers beneath might not necessarily provide end users with a smart building experience, he said.
"I think what gets discounted a lot in our industry is we really focus on the technology, which is always growing and always better," Haak said. But the data this technology generates can enable analyses that allow for the justification of investments, upgrades and benchmarking that enables facility managers to become more nimble over time.
Smart building technology can broadly not just help boost efficiency when it comes to heating, cooling and lighting, but it can also enable a reduction in truck rolls and maintenance time.
3. Old Buildings Can Be Smart
While glitzy new buildings are often the posterchildren for smart buildings, the majority of building owners and managers must focus on retrofitting IoT technology into a current structure rather than designing it in. "It's incumbent upon manufacturers to give the industry the infrastructure they need that they can put into existing facilities," Hemmerdinger said. "If I can get the infrastructure into place that is an open and IP-based with a physical wire or wireless capability, you then have options in terms of smart building integration."
If a building gets a facelift or its occupants' needs change, the building's underlying infrastructure must evolve to keep up. A related consideration is the degree of openness of the system integration platform supporting that infrastructure, as well as the scope of applications the building's protocols support. The BACnet standard, for instance, is evolving to support a wider range of IoT functionality.
"So what the BACnet organization has been working on quite diligently over the past few years is testing," Hemmerdinger said. Manufacturers who have created a BACnet device test it to a certain standard. "We go to what we call a 'plugfest' where we sit down and work with other manufacturers — effectively our competition in the marketplace — and make sure that our devices do what we say they'll do."
Another consideration is integration. A building owner who wants to deploy an advanced smart building rollout might need to integrate one or two dozen disparate systems onto a single building management platform.
4. 5G Could Be Transformative, Eventually
All of they hype accompanying 5G can spur skepticism, but the technology could be transformative for the building automation sector in the long-run, Hemmerdinger said. "It's not going to be overnight. I think that it certainly has a part to play because we want more connectivity to the various devices in buildings, and there are literally thousands. There could be tens or hundreds of thousands of them depending on the size of the facility."
Connectivity related to building management today runs the gamut from older RS45 networks to Bluetooth and Wi-Fi networks. But technologies like 5G and Wi-Fi 6 could help standardize connectivity over time while making network cabling less intrinsic.  
The approach to connectivity could run parallel to the consumer realm, where the need to plug an Ethernet cable into a computing device has evolved from a common experience to practically non-existent. " I never plug into a network anymore. It's 100% wireless," Hemmerdinger said. "That style of thinking will start to come into building equipment."
5. Future Smart Buildings Technology Could Offer Connectivity from the Get-Go
New building automation–related technology will be "instantly on and instantly connected," Hemmerdinger predicted. "That has ramifications all the way from when the devices were manufactured and when they leave the facility where they were made; in the factory that produced them," he said. "As a manufacturer, I can watch my huge piece of equipment that I just made leave a factory and ship to an airport or to a hospital or to a data center for a critical installation." Facilities managers could also track the arrival of a piece of equipment while it travels to the facility.
"It is very similar to how Rolls Royce handles their engines that they put on all the various airlines around the world," Hemmerdinger said. "They're constantly connected all the time, constantly monitored, and they provide uptime support to the airline company. I think in the future, we'll start to see that kind of capability with critical building equipment in our space."
Sign Up for the Newsletter
The latest IoT news, insights & real-life use cases...delivered to your inbox
You May Also Like
---