Building Automation Technology Could Get Personal
Building Automation Technology Could Get Personal
It's possible advances in building automation technology could give buildings a degree of personality, but privacy questions loom.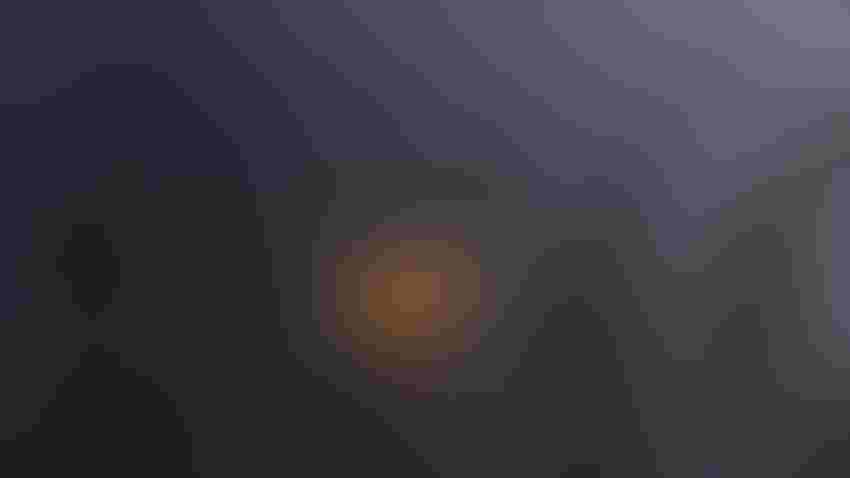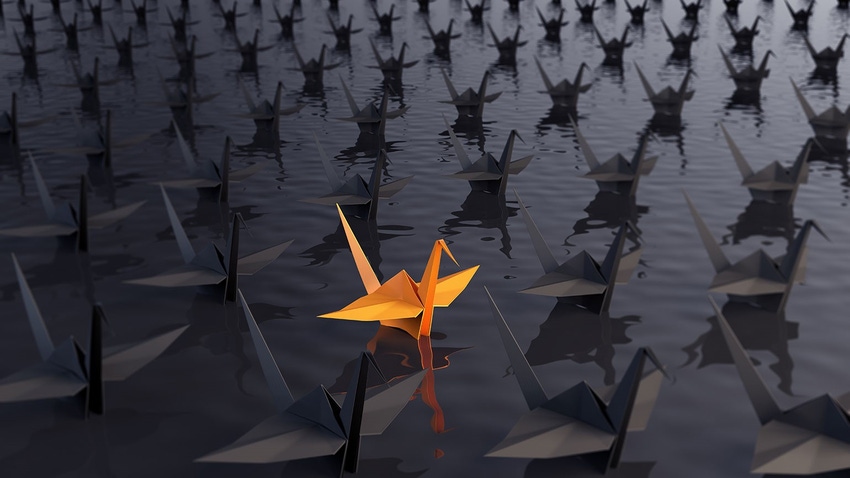 "Every breath you take
Every move you make
Every bond you break
Every step you take
I'll be watching you"
—The Police
Imagine you are sitting, or standing, at your desk at work and a computerized voice asks: "If I open the blinds for you to have natural light, would you please dim or turn off the artificial lights?"
Researchers at the University of Southern California tested that phrase in an experiment envisioning the future of user-centered building automation. And while building automation technologies have evolved considerably in recent decades, the typical user experience for an occupant of an office building is fundamentally unchanged. USC researchers argue there is much to gain through studying user behavior and then using that information to address user and building owner needs. And depending on the type of automation used, the researchers reported energy savings ranging from 24 to 75% for full automation to 6 to 49% for what they termed "inquisitive automation."
[Internet of Things World is the intersection of industries and IoT innovation. Book your conference pass and save $350, get a free expo pass, or see the IoT security speakers at the event.]
That may not be the case for much longer. Building owners and the managers are investigating new approaches to help curb building-related energy use. Taken jointly, commercial and residential buildings use some 70% of the electricity in the United States. New York City Mayor Bill de Blasio recently stated his plan to introduce legislation to help curb building-related carbon emissions, which would likely involve retrofitting existing building stock and regulating the construction of new structures in the city.
It remains to be seen, however, what role building automation technologies will play in redefining user experience. Advocates of such technologies such as USC professor Burcin Becerik-Gerber, PhD envision building occupants interacting with their built environment almost as if it were a being. In a 2018 talk at the Turing Institute, Becerik-Gerber referred to the concept of "cognitive built environments," which can perceive, sense and reason. In addition, such environments can "collaborate with users" while also "supporting decision-making, problem-solving, safety and security, learning [and productivity.]"
There is the possibility such systems could irk users or simply fail to engage them. Such was the case with Microsoft Bob, a mid-1990s software program that sought to improve computer usability through the use of a digital home environment where there were objects corresponding to computer applications. Clicking on a box of letters would open an email program, for instance, while clicking on a pen and paper would open a word processor while an avatar, a dog named "Rover" offered advice on how to perform an arrange of tasks. The program was based on social science research performed at Stanford University that concluded: People unconsciously interact with computers as if they were human. But the program failed to live up to expectations. As journalist Abigail Cain wrote in 2017: "[T]he program tanked. Tech journalists tore it apart, deriding it for infantilizing new computer users." The program was largely forgotten after the debut of Windows 95, and was discontinued by 1996.
Returning to the present day, the signs thus far are mixed whether society is ready to embrace the concept of a digital concierge that tracks users and seeks to meet their needs.
At the Americas Lodging Investment Summit held earlier this year, Best Western Hotels & Resorts president and CEO David Kong said a trial involving the use of the Amazon Echo in guest rooms "did not go well," according to Travel Weekly. Best Western employees found "when most people got into their hotel room, they disconnected [the Amazon Echo], presumably because they didn't want [the virtual assistant] Alexa listening to them in the room. We didn't see any lift in satisfaction scores, and the usage was minimal."
There has been a degree of backlash recently related to Alexa and privacy, and Amazon's practice of sharing voice data with the company's employees for machine-learning training purposes. In a recent piece in The Washington Post, technology columnist Geoffrey Fowler asks: "Would you let a stranger eavesdrop in your home and keep the recordings? For most people, the answer is, 'Are you crazy?'" Fowler continued. "Yet that's essentially what Amazon has been doing to millions of us with its assistant Alexa in microphone-equipped Echo speakers."
In recent years, digital assistants in the form of smart speakers have become wildly popular in the consumer sector, easily becoming one of the best-selling types of devices since the introduction of the smartphone. As of January, some 78% of the U.S. public owned at least one smart speaker, seemingly indicating at least some degree of comfort with tech companies "listening in" on them throughout the day.
In the building automation market, one of the hottest areas of investment centers around technology focusing on occupants' experience. Specifically, such emerging technology in workplace environments aims to boost worker productivity while also supporting their well-being. One example is what Tyler Haak, business development manager at Schneider Electric, calls the "digital concierge." "While this technology could typically help enact improvements in energy efficiency, it also just makes a workplace a much more fun and interesting place to be," he said.
"It changes the dynamic of buildings."
When asked if such digital concierge technology has the potential for widespread adoption in the foreseeable future, Haak stopped short of a firm "yes." "I think there's nothing wrong with having an imagination and grand visions for what buildings can or will be in the future," he said. "I think that building automation system manufacturers and providers like Schneider Electric are looking to be as extensible as possible." Such companies can create the smart platform infrastructure that can fuel experimentation.
Another factor driving such experimentation is the uptick in connected sensors in modern buildings, which can lead to a significant uptick in the data held within a building automation system (BAS). "When we analyze what's happening in the system, we can now use the cloud and analytic platform services to make sure that the actions we take are more proactive in terms of racking and stacking, energy efficiency priorities or comfort priorities or maintenance priorities," Haak said."A lot of what's happening in buildings today is facilitating a much more software-oriented world that leads with apps, analytics and services." Such digitization enables building owners to benchmark their facilities to understand how their performance as a whole compares to similar facilities.
The same principle applies to gauge the performance of individual building components. "Historically, it may have been difficult for a facility manager to say: 'we need to replace this air handler because it's old,'" Haak said. "Now you can have real-time data and projected costs over time to say: 'We need to replace this air handler and here's the ROI we can put to it."
But the question of what extent building automation technology will be used to track and help optimize, occupant experience will likely be something of a journey. Companies rushing digital concierge–type experiences to the market may annoy users. There's a reason such digital assistants, which were common in the 1990s, have largely disappeared. Many users found them patronizing and more problematic than helpful. But technology and user preferences can evolve significantly over time. "There's a really great term when it comes to innovation and new technologies: The MAYA principle: the most advanced yet acceptable," Haak said. "This is a moving target because as technology evolves, people's expectations change and at that time, you're looking for something that is the most advanced but still acceptable," he said. If a technology is too advanced, then people are going to be turned off by it. The term "bleeding-edge" was coined for a similar reason. But if a technology is acceptable but not very advanced, then it isn't very interesting. "So there's always this sweet spot in technologies."
Sign Up for the Newsletter
The latest IoT news, insights & real-life use cases...delivered to your inbox
You May Also Like
---