Arm Launches Space Analytics Smart Building Technology
Arm Launches Space Analytics Smart Building Technology
The global semiconductor and software design firm introduced smart building technology aimed at coworking and hospitality companies.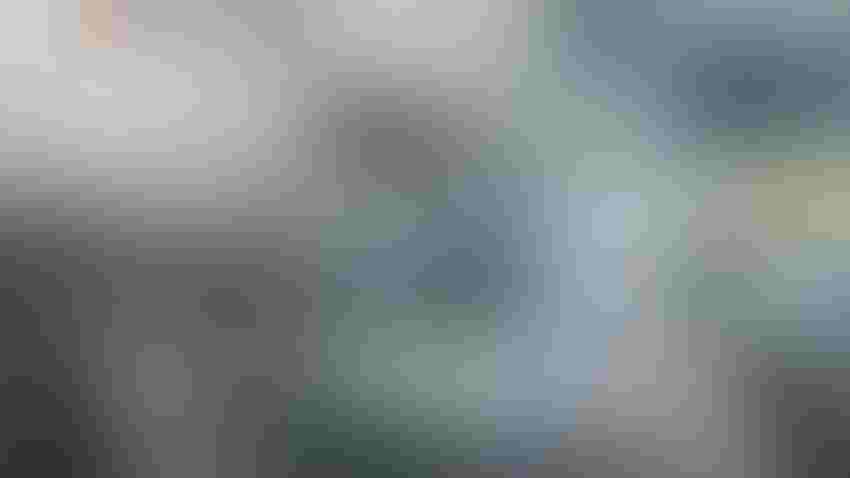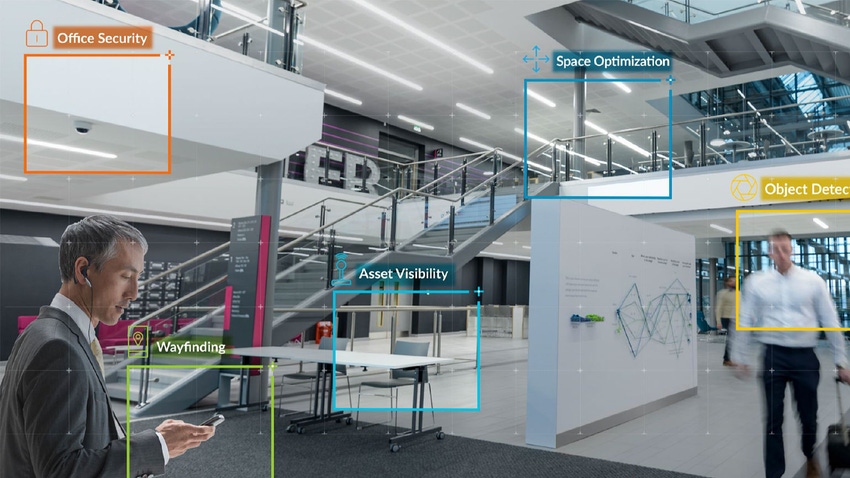 The real estate market arguably hasn't had its Moneyball-moment — an inflection point where data begins to supersede gut instinct in decision making. Sure, it is possible to determine which neighborhoods are, say, home to the most startups, enterprise companies or restaurants. But it is difficult to get a clear data-driven picture of how real estate tenants use the spaces they inhabit. That shortcoming drives wasteful spending.
Consider, according to recent statistics, San Francisco's vacancy rate for office buildings is 6%. The cost for modern office rent in the city hit a new high of $81.25, which would give a tenant with 10,000 square feet of office space a nearly ten million-dollar annual rent tab. But while the city put a cap on the amount of office space within its roughly seven-by-seven mile borders, empty space abounds in many offices appearing to be fully occupied on paper. Maybe a conference room sits idle 90% of the time. Or a vacant office floor wing that has been that way after a company sold off a division.
Coworking companies like WeWork, IWG (formerly Regus) and Selina CoWork in Latin America have popped up to offer entrepreneurs, startups as well as larger organizations more flexible arrangements for office space.  
"You're seeing an industry in flux," said Dave Weidner, senior director of strategic market development at Arm, which today unveiled a space analytics offering to help property managers and tenants understand how office buildings are used. And while the commercial real estate market is lucrative for many business owners, a growing number of small businesses are eschewing traditional office space in the short term. "You have entrepreneurs saying: 'I'm going to put my workers in a WeWork for a month and wait and see what happens,'" Weidner said. "And if they hit critical mass, they might move or they might not."
One of the aims of Arm's Space Analytics smart building technology is to help the real estate industry manage this transition, which could be significant in the coming decade. The commercial real estate firm JLL predicts 30% of commercial office space could be dedicated to coworking by 2030, up from less than 5% percent at present. But for now, much of the commercial real estate market remains committed to the traditional model. "Flexible workspace gets a little more tenuous in how you project revenue," Weidner noted.
Arm's Space Analytics smart building technology will also help building owners, property managers and tenants better understand how occupants use space in general, and which spaces are over- or underused. Built on top of the Pelion IoT platform, Space Analytics works with off-the-shelf IoT devices installed by commercial property managers. In addition to tracking office buildings and coworking spaces, it also can help hospitality businesses monitor room occupancy, card reader data and data from an array of IoT devices. The technology can also help building owners detect suboptimal occupant experience and address those proactively.
"It's a goal of how do we drive not only higher revenue, but reduce opex and improve productivity?" Weidner said.
The company Dogpatch Labs, an Irish startup hub home to 80 startups is using Space Analytics to monitor and optimize its coworking space.
The key demographic for Space Analytics is both building owners and facility managers and operators. Arm is concentrating on coworking environments as well as convention hotels with the software.
Retailers can also use smart building technology to help study and optimize customer experience in brick-and-mortar retail settings. "Retailers are asking: 'How do I make sure that I drive the flow of a customer into a certain location?'" Weidner said. They are also wondering how to narrow the gap between the customer's digital and physical retail experiences. "It's about driving the customer experience and, more importantly, supporting customer loyalty."  
Of course, bridging the gap between the digital and physical worlds in a retail setting remains a challenging prospect. Sizable retailers with decades of experience struggle to extend their reach online, while a single company, Amazon, generates roughly half of all e-commerce sales. The situation is prompting retail giants to team up with tech titans. Kroger teamed up with Microsoft. Walmart is testing voice-based shopping with Google. Store execution software company Reflexis teamed up with Arm.
While the digital economy is fueling novel smart building partnerships, office building owners and tenants can sometimes clash thanks to differing expectations regarding IoT deployments. "In one case, a technology company was unable to install a number of smart building solutions, including windows and environmental sensors, based on their agreement," Weidner said. "This tension is exacerbated when the landlord bears the cost in what is referred to as 'split incentives' — the landlord bears the cost whereas benefits accrue to the tenants."
Building owners and tenants can avoid such potential points of disagreement through different lease structures, landlord incentive sharing, or by enabling marketing or branding benefits to accrue to the building owner. "With the move to have flexible workspaces, we expect to see these mechanisms become more common," Weidner explained.  
To help building owners and tenants make more-informed decisions in how their property is used, companies like Arm are working to help their clients make data-based decisions. "We're looking to help them understand their square footage usage and provide an interactive visual dashboard, heat maps and [additional] capabilities," Weidner said. "Then, you can get predictive analytics to say: 'If you make this type of change, you could expect to see this result."
Sign Up for the Newsletter
The latest IoT news, insights & real-life use cases...delivered to your inbox
You May Also Like
---