ABB Exec on the Future of Smart Buildings and Smart Homes
ABB Exec on the Future of Smart Buildings and Smart Homes
Interest in smart buildings and smart homes is ramping up quickly, according to a senior leader from the multinational company.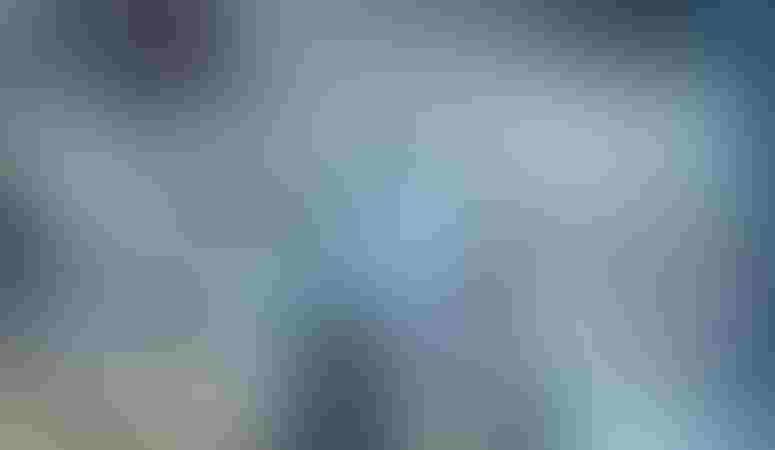 The concept of buildings imbued with intelligence has long been a staple of science fiction. Our built environment, however, has been relatively slow in its embrace of information technology and automation. The situation is quickly changing as energy efficiency becomes a more prominent topic, said Oliver Iltisberger, managing director of ABB's Smart Buildings business line. "Our customers, both on the residential side as well as on the commercial side, are putting far more emphasis on incorporating IoT equipment and sensors into buildings," he said. "They want to make those buildings smarter." 
He's not alone in that sentiment. Various research firms project swift growth for the sector. IHS Markit, for instance, projects a 21.9% CAGR for the segment from 2016 to 2021.
While energy efficiency is a driver of growth, it is not the only one. Individuals ranging from office building managers to landlords to homeowners are increasingly interested in IoT-enabled technology to optimize their comfort and safety while providing remote operability and access to everything from HVAC systems to security cameras.  
In the following Q&A, Iltisberger shares his thoughts on what is driving interest in both the smart home and smart building markets and ABB's approach to addressing cybersecurity in those segments. He also shares his thoughts on the role of artificial intelligence in the IoT-connected environments of the future, while also sharing his thoughts on what he terms a "learning building."
The responses have been edited for brevity. 
What role do you see the rising popularity of edge computing having on smart building and smart home adoption?
Iltisberger: I would say it's a driver. There is a concern with the homeowners and people who manage buildings in terms of where data goes. And I think that concern is probably going to increase in the future, given the current international geopolitical situation. 
Edge computing capabilities that you put into smarter homes and smarter buildings are important for users who are very much aware of the risks that can come with sharing their data. At the same time, I believe the majority of the market will probably continue to not care that much about whether a solution is cloud-based and where the data is shared. But I think there's an increasing number of people who will care, and they will embrace edge computing solutions. 
Which sectors do you see leading the charge with smart buildings? 
Iltisberger: From our perspective, it's quite a long list of segments. The list includes residential, commercial offices and hotels as well as multisite retail operations, government buildings and specialized segments like data centers and hospitals. These are areas where we see significant growth potential. 
That growth potential is not just with smart technologies. We also need to be aware that these segments will need intelligent electrification of buildings, including protective equipment. For us, these are good growth opportunities because we can deliver the full chain of electrification, protection equipment and then also the intelligence that goes into the residential and the commercial segments.
[Smart Home Summit is the conference that focuses on interoperability, cybersecurity and the future of the smart home. Save $200 on your conference pass with VIP code "IOTWORLDTODAY."
The nice thing is that the cost of communication and sensors is coming down. And therefore, smart building use cases for both residential as well as commercial applications are becoming much more viable. The payback is becoming better since the cost of technology is reducing over time.
What role do you see maintenance having in driving smart building growth? 
Iltisberger: Maintenance is one of the drivers for residential and commercial buildings. The area of remote maintenance is quite interesting. You can equip a building with sensors to make sure you have predictive maintenance for critical equipment. Other applications include, for homeowners, leak detection and things like that. And we see an increasing demand for that as well.
What is the level of interest in your various customers in predictive maintenance?
Iltisberger: Most of the interest in predictive maintenance is in the mid-commercial and high-end commercial segments. For apartment blocks and residential buildings, there is probably a little less interest from my perspective. The risks involved with residential is much less than, for example, in a data center, hospital or any other commercial building where the uptime of equipment is critical. 
What do you make of the voice recognition technology and its use in residential and commercial contexts? 
Iltisberger: I think voice control itself will be used more in the residential market than in the commercial market. But I think the underlying technology, which is basically artificial intelligence, will also play a big role in the commercial market. 
Where do you see the most potential for AI?
Iltisberger: We are seeing greater use of artificial intelligence algorithms in commercial buildings. It might be, for example, presence detection or the "learning building." With the term "learning building," I mean a building that monitors how it is used and then acts accordingly. 
What role do you see avatars playing in the building segment?
Iltisberger: I think avatars are going to play a role.  
We have implemented an avatar solution in one of our projects in a multi-family environment — specifically a building for the elderly. 
We did a joint pilot project with the Lucerne University of Applied Sciences and Arts. We worked with them to develop a personalized virtual assistant that improves the quality of life for elderly residents. It worked pretty well from my perspective. I think there will be more use cases coming up for that space. 
But at the same time, I also believe you will find use cases for avatars in the commercial segments. There are obvious hotel applications, for instance, such as facilitating the check-in and the checkout process. I think we will see the same thing in commercial buildings when it comes to supporting people as they work in their environment. I think it's going to be a bigger topic in the next five to 10 years.
What are your perspectives on interoperability and open interfaces in the smart home and smart building segments? 
I think it's important to work with open interfaces. You have smart home functionality, and then you will have additional applications in medical, retail and shopping environments, as well as security and safety. I don't think the best approach is for one company to necessarily offer everything, but to partner together with the best ecosystem partners in each respective area. That's our strategy. That's why we are working with an open platform to make sure that we can interface with the correct partners in various countries and different market segments. 
Cybersecurity continues to always pop up in IoT-related contexts. What is your take on security as it relates to the smart home and smart building markets? 
Security is a big topic for all consumers and customers. There are different ways to address it. Certainly, at ABB, we take cybersecurity very seriously. We have quite a lot of data security experience because we have other businesses in areas such as industrial automation and robotics. You can imagine the importance of cybersecurity in areas such as discrete manufacturing, automation and Industry 4.0. Cybersecurity is critical because no one wants to shut down the factory. We have a council that extends across the company that makes sure that we fulfill the most stringent cybersecurity requirements that we know of at the current time. 
Another theme relevant to cybersecurity is data protection, which is a more prominent topic in Europe than it is in the U.S. or China, for example. But in general terms, I would say it is becoming a big topic in many markets. Our view is that we will always need the customer to be in the driver's seat. We allow the customer to decide what to do with data and who it gets shared with. 
Any other perspective you would like to add? 
I think one of the things that maybe gets sometimes lost is that there is an advantage of looking at the whole ecosystem that ties together residential homes, commercial buildings, and to some extent, mobility. For me, those things are quite connected. 
If you look at energy efficiency in the building holistically, you consider the infrastructure for electricity. For instance, what kind of renewable generation do you have? What are your storage capabilities? And what does your charging infrastructure look like, on the residential side as well as on the commercial side? Where do you charge your car, where do you charge your fleet, and where do you charge commercial vehicles? 
One thing that I would say that's quite important and something we at ABB emphasize is to make sure that we have that holistic view. And we're trying to build an ecosystem that looks at all those aspects of life.
Sign Up for the Newsletter
The latest IoT news, insights & real-life use cases...delivered to your inbox
You May Also Like
---