25 of the Smartest Cities on the Planet
25 of the Smartest Cities on the Planet
Smart city projects have become trendy across the world, but truth be told, many of these initiatives are still in relatively early stages. That said, a growing number of pioneers are stepping up to help lay the groundwork for the truly smart cities of the future. Here, we take a look at 25 of them.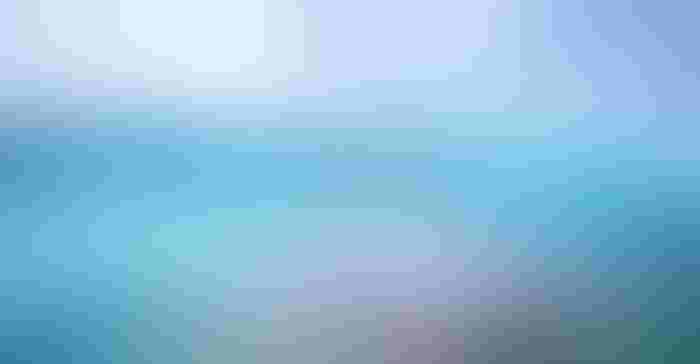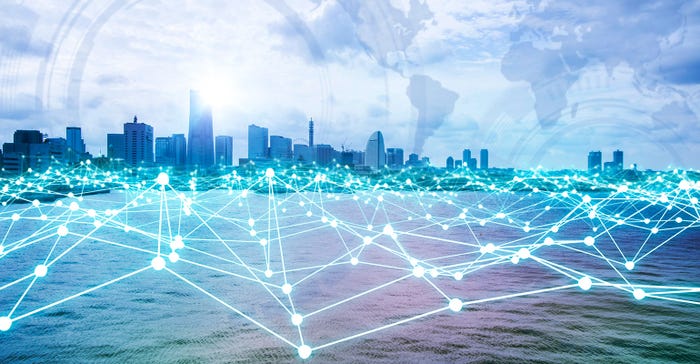 Amsterdam, Netherlands
Amsterdam won Europe's Capital of Innovation Award in 2016 worth €950,000. The city has a sizable data portal for data available online. The database includes historical data but also includes real-time data from IoT source such as real-time availability of spots in parking garages. The data portal involves more than 12,000 open source datasets spanning 32 city departments. Amsterdam is also a firm supporter of the notion of developing a "circular economy" that promotes sustainability. The city launched a program supporting this initiative in 2015 and, in 2017, won a World Smart City Award at the Smart City Expo World Congress in Barcelona. The city has created an online platform, known as "Amsterdam Smart City," to foster collaboration among government officials, businesses and citizens. To date, the platform has supported more than 90 projects while drawing collaboration from more than 130 partners. Part of the city's smart city vision can be found in its smart stadium initiative, a sort of testbed involving Huawei, Microsoft, Honeywell and other vendors. The project has several aims, including reducing energy consumption, improving safety and security, and fan experience. Amsterdam will also be home to the world's first 3-D printed steel bridge.
Austin, Texas
The city has debuted a public-private partnership to launch an electric car-sharing program to serve underserved neighborhoods. The city has launched a strategic roadmap for its smart city projects, which it launched in May 2016. The city debuted an open data directive in 2013 and released an update in 2017 that declared progress in nearly all of its smart city goals, which included determining projects to prioritize. Austin is home to a smart grid and digital meter initiative to optimize billing and energy efficiency. The city is overhauling its strategy for notifying residents and emergency services of floods, using timestamped data, imagery and context. Dealing with worsening traffic, Austin is analyzing the use of shared electric and autonomous vehicles in the future. Austin provides free public Wi-Fi in parks. The city leverages satellite imaging to detect water leaks. Austin is trialling the launch of a 5G network, making it potentially one of the first in the nation to get the technology.
Barcelona
The city has 500 km of optical fiber installed in its city limits. Barcelona has installed sensors to measure parking, enabling it to charge demand-based rates. Sensors installed in parks can optimize water schedules to prevent sprinklers from running when it is raining. A network of sensors strapped to lamp posts measures temperature, sound levels, pollution and foot traffic. A network of connected streetlights leverages motion sensors to cut energy use in off-peak periods. Barcelona's smart trash cans can signal when they need emptying. The city offers free Wi-Fi using routers sitting on street lighting. Air quality monitoring technology monitors pollution levels.
Bhubaneswar, India
The city was one of the top-ranked in the country in India's Ministry of Urban Development competition. Bhubaneswar's smart city projects focus on e-governance; waste, water and energy management, urban mobility and other goals such as healthcare and education. Juniper Research ranked Bhubaneswar as one of the top smart cities in the world. The city was commended in the 2016 National Planning Excellence and Achievement Awards from the American Planning Association. To improve traffic flow, the city is overhauling its traffic signaling, installing traffic cameras and launching simulation and modeling software. The city is launching electronic and app-based parking services.
Boston
Boston was one of the first cities to launch an office dedicated to innovation. Known as the Mayor's Office of New Urban Mechanics, the division was founded in 2010. It engages in a range of projects designed to improve residents' quality of life, whether it is launching a smartphone app intended to encourage safer driving in the present to creating policies for autonomous driving in the near future. The city launched its Go Boston 2030 campaign to help improve public transportation in new employment hubs within the city. Part of the initiative calls for the installation of digital kiosks, or Neighborhood Mobility microHUBs, to inform residents of the best public transit options at a given point in time. Another part of the microHUBs project is the installation of networked traffic signals that can optimize the timing of traffic signals. Boston is the most energy-efficient city in the United States, according to the American Council for an Energy-Efficient Economy. In 2014, Boston launched a citywide data analytics team with the intent of improving how the city manages its resources and public works projects. The startup nuTonomy and Lyft have partnered to test a self-driving pilot program in Boston.
Chicago
The economic powerhouse of the U.S. Midwest, Chicago is home to the Array of Things project, one of the most ambitious smart city projects in the United States. The project is the centerpiece of Mayor Rahm Emanuel's vision to make the city "the most data-driven government in the world." The city is partnering with the University of Chicago and Argonne National Laboratory to help interpret the data the project gathers. The Array of Things project recently won a Smart 50 Award from Smart Cities Connect and Chicago is a finalist in the 2018 IDC Smart Cities North America Awards. Chicago is overhauling its lighting system to improve energy efficiency and remotely dim lights in periods of disuse. The city is leveraging sensors to help detect early signs of river flooding. Chicago has more than 600 distinct data sets stored in an open data portal. The city has worked with vendor partners to accelerate the speed and availability of broadband internet. In addition, the city offers free Wi-Fi in public places, including parks and a number of communities with limited Wi-Fi access.  It uses predictive analytics to improve decision-making related to everything from gauging the real-time population of rodents to determining the priority of food inspections.
Columbus, Ohio
In 2016, Columbus came in on top of 78 midsize cities in the U.S. Department of Transportation's inaugural Smart City Challenge, winning $50 million in prize money and another $500 million in the form of investment offers from local businesses. The city aims to parlay that cash into a total of $1 billion by 2020 in funding from private and public sector investments. The city plans to open the Smart Columbus Experience Center to help engage with citizens on its smart city plans. The center will include a manufacturer-neutral showroom for electric vehicles. Columbus has launched smart sensors perched on streetlights along a new light-rail line. The data from the sensors help collect information on traffic and street parking and is posted on a public website. The system can even detect foot traffic. The city is also emerging as a transportation innovator. It is working with truck platooning firm Peloton Technology on testing and development.
Copenhagen
Copenhagen came out on top of EasyPark's 2017 smart cities index, earning high marks for transportation and mobility, digitization and its high standard of living. The city aims to become carbon neutral by 2025 and free of fossil fuel use by 2050. The Danish capital is working with Hitachi to create a novel integrated city data exchange. Some 250 startups based in the greater Copenhagen area are active in the smart city space. The city came won the World Smart Cities Award in 2014.
Dubai
Dubai is the leading smart city in the Middle East. The city has an ambitious smart city vision supported by a data initiative designed to open up all public sector data for city-planning and management applications by 2021. Also by 2021, Dubai aims to be completely paperless, relying on digital certificates and IoT technology to make that vision a reality. Dubai is also a leader in using 3-D printing for construction, leveraging the technology for instance to create an office building. The city's transportation authority also plans on using 3-D printing to fabricate portions of Dubai Metro's infrastructure such as turnstiles and vending machines.
Hangzhou, China
The city has worked with Alibaba and Foxconn to create an AI project known as the "City Brain" dedicated to improving urban life. Launched in 2016, the City Brain project works to continuously optimize traffic levels while also identifying traffic accidents to coordinate the dispatch of police and emergency vehicles.  The deep-learning project looks at an array of data to offer suggestions to residents, including traffic alerts and suggested routes to drivers there. The average speed of vehicles in the city has increased by up to 15 percent in some of the city's districts. Motorists can also use the service to locate open parking spots via an app. Some 95 percent of supermarkets and convenience stores in Hangzhou have transitioned to virtual currency known as Alipay, a product from Alibaba.
Las Vegas
The city was a finalist in the DOT 2016 Smart City Challenge. Las Vegas, in collaboration with Navya and Keolis, launched the first autonomous electric shuttle on a public road. The city has made its Innovation District into a smart city test lab and also a testing ground for connected cars as well as self-driving vehicles. To optimize traffic, Las Vegas is moving to connected sensor-based traffic lights that will ultimately use machine-learning technology to optimize the flow of vehicles and pedestrians in popular parts of the city. In 2012, Las Vegas benefited from a $350-million cash infusion from Zappos CEO Tony Hsieh. A year later, Hsieh moved his firm's headquarters to the city.
London
London ranked number two in the world in terms of consolidated smart city performance, according to Juniper Research. The firm also noted the city is a world leader in applying technology to transportation challenges, according to Juniper Research. The city has also instituted a strategy of offering telehealth. London ranked at the top of the list of the "Innovation Cities" 2016-2017 Index. One of London's most significant problems is its traffic, which is among the most congested in the world. To combat the hurdle, city officials are modernizing its transportation system with £4 billion worth of investment dedicated to road improvements over the next decade and £200 million dedicated to updating its bus network. A recent example transportation-related initiative is the Heathrow pod, a personal rapid transit system that launched in 2011. The city also has an extensive free Wi-Fi network. An experimental project known as Whereabouts London and London Datastore explore how open data can be used to inform city planning.
Melbourne, Australia
In 2017, ICF named Melbourne as one of the top smart cities in the world. Smart city initiatives include a pedestrian counting system, open data program and free public Wi-Fi in select neighborhoods. Melbourne's smart city plans include initiatives to address rapid population growth and climate change. Now with a population of some 4.5 million people, the number of people living in the city could hit 8 million by 2050. Like many budding smart cities, Melbourne has deployed connected technology to make waste pickup more efficient. The city has debuted smart city-based programs to help the blind and deaf. Led by a chief digital officer, Melbourne has a cross-functional smart city team consisting of 45 people.
New York City
The Big Apple came in at number three in Juniper's global smart city rankings for 2017. The city is home to LinkNYC, a pioneering initiative to place smart kiosks throughout the city. New York City has used a data-driven approach to help tackle violent crime in the past 25 years, and now makes use of predictive crime modeling, according to Juniper Research. The city is also home to a comprehensive privately-owned public bicycle sharing system known as Citi Bike that was conceived by the New York City Department of Transportation in 2008 and officially opened in 2013. Last year, the program had 130,000 yearly subscribers. The city is home to a smart-sensor-based project known as the Quantified Community. Debuting in 2012, the program collects and analyzes data from a variety of physical and environmental data points.
Paris
Paris won the European Capital of Innovation Award in 2017. The city's Climate Energy Plan aims to cut 75 percent of greenhouse gas emissions over the next 35 years. The city is a pioneer in energy efficiency and has launched several initiatives in this vein, including support for green buildings, solar energy and smart lighting. Issy Grid is the first smart grid to launch in France. The city of Paris enlisted the help of Vincent Callebaut Architectures and the green engineering firm Setec in 2014 to come up with energy-efficient concepts for neighborhoods throughout the city.
Pune, India
The ninth most populous city in India, Pune's smart city initiatives include an overhaul of its street lighting and the debut of a "Digital Experience Center" used to provide the public with a glimpse of its plans to upgrade its infrastructure. Pune has unveiled free and paid city Wi-Fi in select neighborhoods. A Smart City Operations Center pools data from across city departments, providing a comprehensive overview of city functions at any given moment. The city plans on launching a fleet of electric buses to help improve air quality. Pune is in the midst of creating digital models of its streets, which it will use to improve traffic planning. Google has rolled out Wi-Fi hotspots in the city to support Pune's smart city initiative.
San Francisco
The city is an Innovator in smart parking. In 2017, Juniper Research named San Francisco as a world leader in leveraging technology to transportation challenges — along with Singapore and London. Uber, Waymo, GM and Zoox have launched tests with self-driving vehicles in the city. Home to Uber and Lyft, San Francisco is also a ridesharing pioneer. The city deploys a network of sensors to help gauge bike ridership while a similar program, dubbed SFgo, measures the flow of traffic. Parking in the city varies based on changes in demand. The SFpark system uses sensors in the pavement to determine parking availability. City officials say SFpark has enabled a 30 percent reduction in vehicular emissions in the neighborhoods where the experimental program — which uses a phone app to help guide drivers to parking spots — has been launched. San Francisco is rolling out a mobile ticketing application for smartphone users.
San Leandro, Calif.
The city has upgraded some 4,200 streetlights to LEDs while connecting each to a 6LoWPan-based mesh network. This project has won an award from the vendors Climatec and Paradox Engineering for its city "Wireless IoT Connectivity Platform." The project monitors the functionality of its lights but also enables them to be remotely monitored and programmed. The city has a 10-gigabit internet connection at its city hall. San Leandro offers public Wi-Fi system leveraging a city-operated fiber optics network. The city, along with the vendor OSIsoft and 250 companies have access to a shared 10-gigabit network. In 2012, San Leandro won a grant from the U.S. Economic Development Administration to expand the system to 18 miles in length from the original 10 miles. San Leandro will expand its smart city program over time to enable monitoring of parking and traffic, city infrastructure, air quality monitoring and improved waste management. The city uses IoT technology to optimize irrigation.
Seoul
In 2015, Seoul launched a strategic plan to become a smart city. The city has embedded so-called online electric vehicle technology into its roads, enabling buses to charge as they are moving. Seoul launched an Open Government 2.0 policy in 2012 that provides a spectrum of data, excluding private or sensitive information, to city officials. The city launched a digital platform to help obtain feedback from citizens to help inform future projects. A system known as u-Seoul leverages location tracking and connected cameras to help locate missing children, Alzheimer's patients and others at risk of wandering lost. Seoul has prominent e-government initiative. The city is an innovator in 5G technology.
Singapore
Singapore topped Juniper Research's "Global City Performance" index, earning top marks for mobility, health, safety and productivity. Singapore has instituted a number of policies to curb private car ownership such as requiring a Certificate of Entitlement that can cost more than S$80,000 for a 10-year period. From an IoT perspective, the city-state also uses electronic road pricing in select areas. In 2014, the city-state launched a comprehensive plan to become the world's first "smart nation." Since then, it has strewn thousands of sensors across the island to collect data on nearly every aspect imaginable of life there including vehicular and foot traffic. All the data is sucked up by a data platform known as E3A, which is short for "Everyone, Everything, Everywhere, All the Time."Singapore is also a pioneer in using technology to monitor the health of infirm and elderly citizens. The island nation is one of the foremost in the world in using technology to confront transportation challenges, according to 2017 research from Juniper Research. Singapore has experimented with smart video surveillance technology.
Stockholm
In April 2017, the city announced it developed a smart city strategy focused on improving sustainability. After debuting an environmental initiative in 1976, Stockholm released a revised environmental program in 2016 prioritizing sustainability, environmentally friendly transportation, responsible land use, recycling and further improvements in air quality. The city aims to cease using fossil fuels by 2040. The city surveyed more than 3350 residents to help inform its smart city strategy. In partnership with vendors, the city launched Digital Demo Stockholm, which it terms an "innovation arena" to highlight smart city experiments, new technology and services. The city is launching a transportation system to prioritize bus pickups and drop-offs. Late buses are given priority via radio communications to traffic lights. Like many emerging smart cities, Stockholm is using leveraging connected trash cans that can notify when they need emptying and smart connected LED lighting to reduce energy consumption. The city has worked to identify a common IT framework to facilitate sharing information between the city and vendors.
Palo Alto, Calif.
The Center for Digital Government has cited Palo Alto as a leading digital city for municipalities with the less than 75,000. The city provides more than 50 online services to residents via web and smartphone interfaces. Palo Alto has begun or completed some 25 smart city projects and is planning another five projects. Examples include a smart lighting project downtown, air quality sensors in busy areas and sensors used for parking and traffic detection. The city has organized local government research projects such as an air quality study that won a grant from the National Science Foundation. Palo Alto has deployed a network of electric vehicle charging stations.
Tokyo
Tokyo has launched several prominent smart city initiatives thus far, including upgrading its street lighting and IT infrastructure across its city limits. The city came in at number two on the list of the "Innovation Cities" 2016-2017 Index. In 2017, the marketing strategy consulting firm Solidiance determined that Tokyo was the foremost in Asia when it comes to green technology. The analysis considered factors such as air pollution, energy consumption and water management. Tokyo is upgrading its infrastructure in preparation for the 2020 Summer Olympics. As part of planning for that event, it is installing technology to prevent excess heat in urban ears and improve safety and security. One of the most technologically advanced cities in the world, Tokyo offers smart rail and parking services and transportation-related projects include on-demand buses and e-bikes. Tokyo Electric Power Company has worked to establish a smart grid in the city, and is installing a network of smart meters across the city and Japan as a whole.
Vienna
Ranking number one in the Mercer Quality of Living Survey, Vienna has made smart city initiatives a high priority. The city established its Smart City Wien Framework Strategy in 2014, which prioritized quality of life improvements and energy efficiency. The city is experimenting with the use of blockchain for energy applications, using the distributed ledger technology to help manage energy transactions. Vienna is overhauling its traffic management with smart connected technology. The city launched an experimental smart city project in a suburban neighborhood known as Aspern that is leveraging smart building technology to curb energy use. The public-private partnership is one of the most prominent sustainable energy experiments in Europe. The city anticipates the experiment to have implications for all of Vienna. One of the city's chief energy-related projects is known as Power-2-Heat, which is designed to repurpose unused electricity into heat that can be used for up to 20,000 households.
Yinchuan, China
Residents can pay for buses with onboard facial recognition technology. Similar facial recognition is deployed in a number of condos, granting entry to residents. Yinchuan's City Hall uses holograms to welcome citizens which are also capable of answering common questions. The city has enabled residents to perform an array of tasks such as obtaining a business license or a new passport online. The city deploys kiosks that inform residents of weather, air quality and traffic data. For about $32 per year, Yinchuan also offers residents a connected health monitoring device that gauges 22 metrics such as body temperature and pulse and sends them to healthcare professionals. The city is home to the Siemens-Wuxi Internet of Things (IoT) Innovation Center.
[For more on smart cities, check out the recently published guide titled "10 Strategies for Successful Smart City Projects."]
Sign Up for the Newsletter
The latest IoT news, insights & real-life use cases...delivered to your inbox
You May Also Like
---