Smart Building Sensors for Schools and Vaping Detection, Too
Smart Building Sensors for Schools and Vaping Detection, Too
Schools across the United States are deploying growing numbers of connected devices and smart building functionality.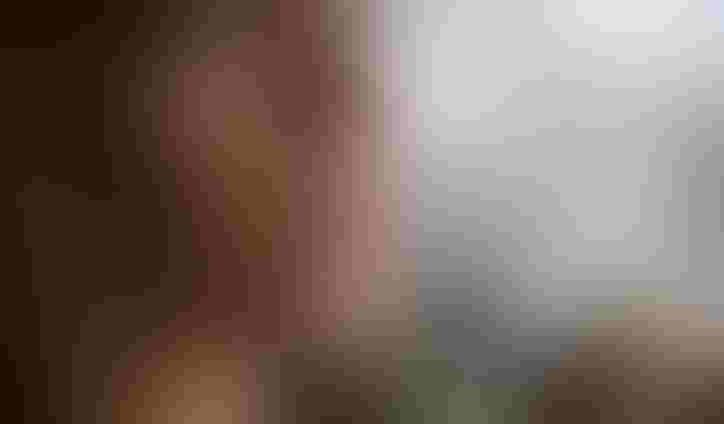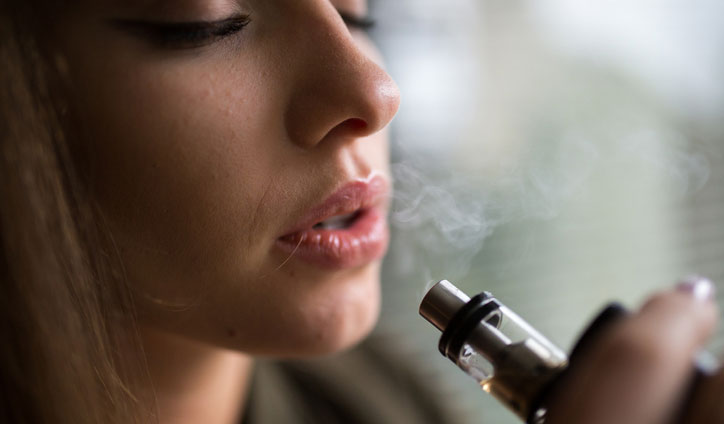 Campus vaping
Getty Images
Digital transformation applies not just to the enterprise sector, but also to the realm of education, where schools are increasingly equipped with high-speed networking supporting IoT applications and digital learning is becoming the rule. "We're seeing lots of school districts moving their curriculum up for maybe 10 to 15% digital to roughly 50% digital within the next two to three years," said Rich Nedwich, director of education global marketing at Ruckus Wireless, which recently launched its R750 Wi-Fi 6 access point and ICX 7150-C10ZP switch address to help lay the groundwork for digital learning. Most districts plan to ultimately make all of their curriculum digital at some point, "but most probably don't know when just yet," Nedwich said.
To make this transformation possible requires a reboot in infrastructure, which can be used to support a myriad of applications such as IP-connected school bells, locks, HVAC systems, surveillance cameras, and sensors in and around the school.
Schools' IoT infrastructure can also be used to combat bullying and the vaping epidemic.
Ruckus has partnered with the Soter Technologies, which developed the Fly Sense sensor that can detect vaping, smoke and irregular noises in hard-to-monitor areas such as bathrooms and locker rooms.
"But in the long term, I view the mental model being similar to the smoke detector on an airplane," Nedwich said. "Almost nobody smokes on an airplane."
Smokers who do decide to smoke in an airplane must contend with not just a blaring smoke alarm (assuming they didn't disable it, which, like smoking in-flight, is a federal offense and carries a potentially significant fine), but the possibility of triggering emergency measures from the crew. In 2009, a Qatari diplomat who tried to smoke in an airplane lavatory and joked about trying to set his shoes on fire "sparked a massive security scare," according to The Guardian, replete with jet fighters ready to escort the plane, air marshals seizing the offender and detaining the other passengers for an hour after the plane landed. While FAA regulations state passengers can be hit with fines as high as $25,000 for smoking in-flight and distracting crews, most penalties are considerably less than that, according to a 2015 USA Today article.
But smoking on commercial airplanes has become rare since 2000 when smoking was banned on all domestic and international flights. "You know there's a potential fine if you smoke on a commercial plane. You know you'll have all kinds of hassles you don't want," Nedwich said. "And I think ultimately, that's what the school officials want," Nedwich said.
The Fly Sense sensor uses machine learning to establish baseline parameters for its environment. The more data it amasses over time, the more accurate it gets. And based on a stimulus — such as detecting a teen vaping in the bathroom or bullying another student, it can trigger a defined action. Designated school officials can get alerts via a mobile app, where they can also see a dashboard view that provides an overview of how many alerts are occurring each week and where the alarms were generated.
Plainedge High School in North Massapequa, New York was the first school to deploy the Fly Sense sensor in 2017.
Since then, a competing product known as the Halo IoT smart sensor has hit the market with 11 built-in sensors. According to IPVideo Corp., the device can detect vaping while also monitoring noise, air quality, environmental conditions while detecting smoke, gunshots, breaking glass and other events. The manufacturer is targeting the education field as well as health care, hospitality and other verticals.
Meanwhile, Soter Technologies has introduced the latest version of its product, the FlySense 2.5, with new sensors and software functionality. According to the company's website, the technology has identified more than 24,000 vaping incidents in the first half of this year.
While interest in IoT-based technology within schools is on the upswing, many school districts have lean IT teams, which can make it challenging to manage the evolving networking demands resulting from the growing popularity of digital curriculum and IoT devices on school grounds.
Some schools are experimenting with the use of sensors for gunshot detection to help limit the number of casualties in the event of an active shooter situation. School shootings have been some of the deadliest in U.S. history, according to NBC News.
But while some schools are adopting technology to help reduce the impact of school shootings, the majority of the attention is non-technical relating to this subject, Nedwich said. The response is similar to fire safety or earthquake safety. "It's training people what to do in case you have an event. In the event of a fire, you could be trained to 'stop, drop and roll,'" he explained. "In an active shooter situation, now the line is 'run, hide, fight' or something similar. If you know there's an active shooter situation and you get out. If you can't get out, then hide. If you can't hide, then defend yourself, but that's the last resort."
Nedwich said this proliferation of networked devices is leading to a growing unification and centralization. In general, there is a gradual trend toward centralizing wired and wireless networks along with mobile and IoT networks. "You're seeing building automation, campus safety and digital learning, all starting to move together so that it's more practical to deploy, manage and maintain and troubleshoot by one team," he explained.
The company uses channel partners such as systems integrators and channel resellers to oversee the interaction with school districts. The theme of convergence also extends to channel partners. "Channel partners are coming in and saying: 'Wait a minute, let me have a look at that sensor and your IoT suite,'" Nedwich said.
Another challenge is the sphere of connectivity for some school districts is expanding to transcend the barriers of the campus itself. Some school districts are using digital learning to enable students to keep learning while stuck at home, such as in the event of snowstorms or outbreaks of illness. This transition is creating "stress," Nedwich said, "not at an IT level, but an administrative level. The question is: 'how do I get all the kids connected even when they're not in the classroom? This is a digital equity issue."
Sign Up for the Newsletter
The latest IoT news, insights & real-life use cases...delivered to your inbox
You May Also Like
---