Q&A: Cisco Exec Dishes on Industrial IoT Security and DeOS
Q&A: Cisco Exec Dishes on Industrial IoT Security and DeOS
A Cisco exec shares his thoughts on industrial IoT security and cyberattacks designed to destroy rather than extort.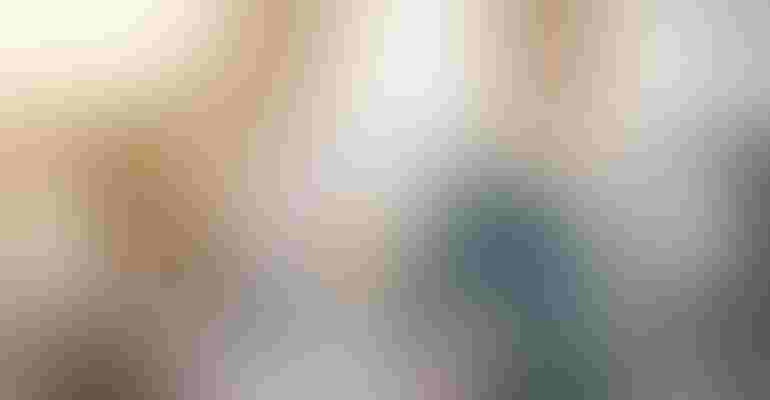 It's ironic that, given the popularity of such concepts as smart manufacturing, IIoT and Industrie 4.0, that many industrial and enterprise organizations don't have full visibility of the Internet of Things devices on their networks. A Ponemon Institute survey from earlier this year revealed that 44 percent of the respondents — hailing from a variety of industries — stated they had an inventory of IoT devices.
The lack of visibility is anathema from a cybersecurity perspective, but the situation is even more vexing in many connected industrial environments, where cybersecurity events can cause plant shutdowns, injuries or worse.
A considerable number of Cisco's industrial customers request help getting visibility into their network environment and the connected devices within it, said Jon Stanford, principal for industrial security and IoT solutions at Cisco Advanced Services.
In the following interview, Stanford shares his thoughts on how the current state of industrial IoT security affects Industrie 4.0 adoption and dishes on what Cisco terms "destruction of service," attacks, which are designed to not just extort money out of victims as is the case in ransomware, but also annihilate systems and data.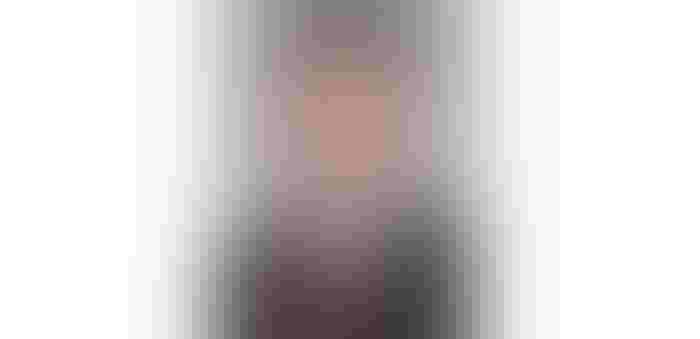 How do you see the current state of industrial IoT security impact adoption of smart manufacturing and IIoT in general?
A lot of your C-level folks [in the industrial space] still want to reach a starting point in cybersecurity before they greenlight investments [in IIoT and] before they start prioritizing security spend.
That's significantly different from traditional IT environments?
In IT environments in your traditional enterprise space, most organizations have a pretty good handle on [conventional computing devices]. They know what they're managing, what's user-owned, what's company owned. But when it comes to the broader IoT equation, it can be very much a different ballgame depending on the vertical a company sits in.
What can you tell me about destruction-of-service attacks?
We first mention destruction-of-service (DeOS) attacks in the Cisco Midyear Cybersecurity Report 2017. Destruction of service is an extension of traditional ransomware platforms. It seems to take your traditional ransomware malware packages and adds a malicious flavor to it.
Traditional ransomware bricks computers, but its objective is not destruction. It's monetization. It extorts money.
This DeOS concept comes in and says: 'Ransomware seems to work great to strong-arm a victim, but why don't we amp that up? Instead of just extorting money, let's create a platform for destructive intent. Our objective is to wipe you out.'
What changes do you see with IoT-based botnets since Mirai hit in 2016?
In 2016, Mirai was an eye-opener because of the extent and how it flooded the internet with traffic. Mirai was somewhat lightweight in the sense that it uses a password guessing algorithm.
What's happened since then is we have seen some other botnet malware flavors come out like Reaper for example. Reaper comes along and says: 'Well, we'll do all [of what Mirai di], but we'll use an active exploit component.'
We're seeing botnet platforms evolve. We've got botnets like Satori and Hide-and-Seek that use a business-as-a-service model. Hide and Seek is a great example. This malware continues to get more advanced over time and [cybercriminals] are now offering these platforms in a pay-as-you-go arrangement. We see that this platform approach to botnets and even ransomware continuing. These bad guys are saying: 'You know, I have invested all of this labor into building this thing. Why don't I just lease it out and make money off of it?'
And IoT devices are helping fuel this pay-as-you-go type malware?
Regarding IoT, it takes on different flavors depending on what you are looking at specifically, but in general, there are so many IoT devices out there globally that are interconnected and also through the internet. That just makes them an easy target. That's what it is helping drive the development of these platforms.
What role do you see IoT-based search engines like Shodan playing in the cybersecurity landscape?
Anybody can go to Shodan use it. It has a really easy-to-use, powerful query engine built into it. You can go out there and find any number of devices globally that are hanging on the internet. They can be dumb cameras, IP cameras. They can be smart or semi-smart devices on a home network or, heaven forbid, be something in an operations environment in a production plant.
I've seen some recent examples like live transportation system controls that are connected the internet that are discoverable through Shodan. These IoT devices are sitting out there that are part of operational functions. The devices themselves are typically pretty easy to exploit because they are not designed with security built into them. They are very often deployed with default passwords or easy-to-guess, passwords.
Is the business model changing for cybercriminals? You mentioned earlier that you are seeing several cases of as-a-service malware. The "as-a-service" trend is also gaining in popularity in the enterprise space.
I hesitate to call it a business model. But if you were someone who is motivated to, say, extort money from a particular organization, you've got a couple of choices. One is for you to invest in the malware development potentially or procure it. The alternative would be for you to go to some of these malicious actors that are standing services up on the dark web. You would say: 'Here's my target. Here's what I want to do.' You could find a platform to provide that service to you.
Time will tell whether that kind of platform approach will become prevalent. I think it's too early to say at this point. But there are signs that it might be the model of choice going forward for bad actors that want to target specific organizations.
Sign Up for the Newsletter
The latest IoT news, insights & real-life use cases...delivered to your inbox
You May Also Like
---