IoT Cybersecurity Problems Could Increase Stock Volatility
IoT Cybersecurity Problems Could Increase Stock Volatility
Public companies with lax IoT cybersecurity could potentially attract the ire of investors and government authorities.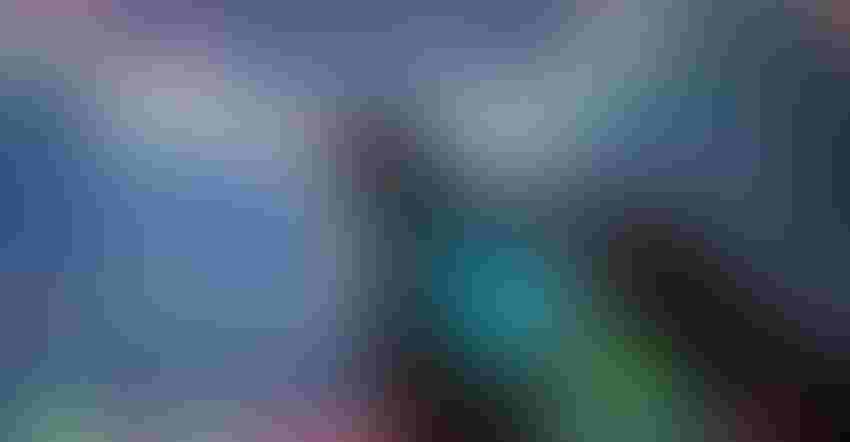 Last month, the U.S. Securities and Exchange Commission fined Altaba, the company formerly known as Yahoo, $35 million for withholding a 2014 breach involving some 500 million user accounts for two years. The action marked the first time the regulator punished a company for its failure to disclose a cyber breach with the public. In related news, the Federal Trade Commission reached a settlement with Uber for attempting to hide a data breach involving 57 million users. The ride-sharing company went so far as to pay $100,000 to the hackers behind the breach before disclosing it a year after the event happened. If Uber attempts to pull similar stunts, FTC could hit the company with civil penalties.
[Internet of Things World addresses the security concerns for IoT implementation in every vertical, attracting senior security professionals from the world's biggest organizations. Get your tickets and free expo passes now.]
From an Internet of Things perspective, SEC's decision to fine Altaba and FTC's heightened scrutiny of Uber could spell trouble for companies with lax IoT cybersecurity practices. For one thing, the Internet of Things opens up new possibilities for hacks involving personally identifiable information. But, in some case, it also give hackers the ability to directly attack companies' core business processes, adding a new dimensions to cyberthreats.
"Public companies can use IoT in several categories which could affect overall security considerations — both in the physical and cyber realms," said Peter Tran, vice president, head of global cyber defense and security strategy at Worldpay. Companies deploying unsecured IoT technology for supply chain and production applications have an especially acute risk, as cybercriminals could, at least theoretically, attack those systems to sabotage their business or cause safety incidents. Imagine what might happen, for instance, to public confidence in an electric power holding company or oil-and-gas company if a rival nation-state was able to take control over their connected equipment. Hacked industrial machines could malfunction and hurt workers in some cases. Cybercriminals could silence smoke alarms or take a connected online sensor designed to detect a flammable gas offline.
Companies that take a lackadaisical approach to IoT cybersecurity for consumer authentication controls and interactions could also see their stock plummet in the wake of a high profile attack. "If the public company's main consumer products are IoT-driven at their core, those products can create sub-attack vectors and blind spots," Tran said. "This can significantly skew the risk quotient in any number of directions and that creates volatility."
In February, the SEC issued updated cybersecurity guidance advising public companies to "inform investors about material cybersecurity risks and incidents in a timely fashion," including companies with a substantial cybersecurity risk that have not yet been a victim of a cyberattack.
"It absolutely makes sense that investors should have information on a company's cybersecurity stance before investing in them," said Don DeLoach, president and chief operating officer of cybersecurity firm CENTRI. "There are broader implications in how you measure a company than just their balance sheet, profitability and all of that." When doing due diligence on such firms, it would be logical to evaluate both their internal IoT cybersecurity maturity, as well as that of their partner base. "Think of the value of a public company being like the value of a home. That value is affected by what is inside the lot line but also what is around it. If my neighbor decides to have bonfires in their front yard every night or paint their house purple, that could have an adverse effect on the value of my home."
It is clear the same principle applies to businesses — whether public companies hoping to inspire confidence in investors or startups looking for the next funding round or planning an IPO.
But information on cybersecurity can be hard to come by. But companies have a vested interest in avoiding over-disclosure of cybersecurity details, as it could also assist cybercriminals and nation-state actors engaging in cyberespionage.
While such attacks are mostly theoretical at this point, any such tragedy could significantly affect the stock valuation of any public companies that are involved, and the risks are already substantial. A 2018 survey from the Ponemon Institute underwritten by Raytheon found that 80 percent of the security professionals surveyed thought an IoT-related data breach could be catastrophic for their organization, while two-thirds agreed that would "seriously diminish their organization's shareholder value."
Even hackers who did nothing but modify IoT data or sound false alarms could sow substantial chaos. Consider that, in 2004, a man pretending to be a Dow spokesperson on the BBC World News program falsely stated that the company planned to give billions of dollars to the surviving victims of the 1984 Bhopal disaster. The stunt caused Dow Chemical's stock to drop 4.24 percent in 23 minutes, erasing $2 billion of its market valuation.
Even affecting the availability of central business networks can cause substantial damages. From 2011 to 2013, Iranian hackers targeted dozens of U.S. banks and succeeded in crashing the websites of several of them. According to a federal indictment, the attack induced millions of dollars worth of damages.
Ultimately, the problem of IoT cybersecurity may seem novel in many ways, but it is just another business risk to manage. Tran advocates the refining tools used to gauge current market volatility such as the Chicago Board Options Exchange (CBOE) Volatility Index so they also analyze cyberrisk. By leveraging artificial intelligence and machine learning, such a system could, in theory, "analyze large amounts of cybersecurity risk factor data such as a company's perimeter, network and endpoint security data, internal and external internet traffic behavioral patterns and open source attacker reconnaissance indicators," Tran said. The system could then provide a blended risk index or a stand-alone security risk index to chart relative breach exposure. Tran concluded: "This approach could solve the 'lightning rod' concerns for companies and allow regulators more teeth for disclosure requirements to protect investors."
Sign Up for the Newsletter
The latest IoT news, insights & real-life use cases...delivered to your inbox
You May Also Like
---