Cypress Semi's Digital Transformation Strategy Requires IAM
Cypress Semi's Digital Transformation Strategy Requires IAM
The Internet of Things has helped catalyze Cypress Semiconductor's digital transformation strategy while its IAM deployment helps it streamline cybersecurity.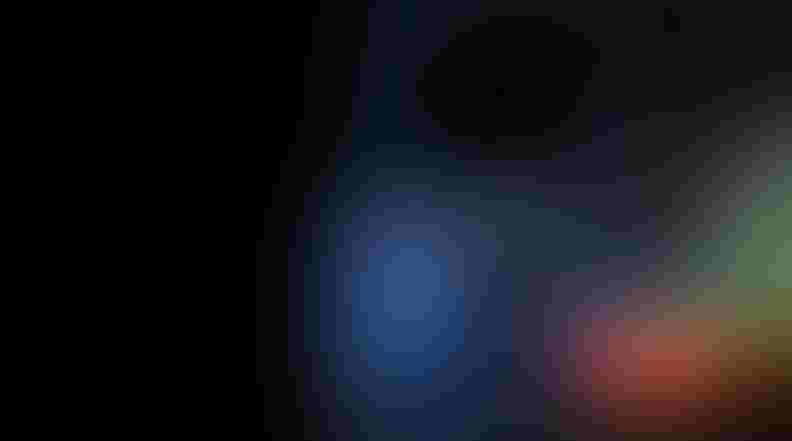 Digital security concept 3d
Getty Images
Earlier this year, the chief executive officer of Cypress Semiconductor, Hassane El-Khoury, unveiled a decidedly contemporary 1969 Mustang. Featuring a futuristic custom dashboard, the car juxtaposes classic and contemporary. The body is original and the transmission is manual, but the 785-horsepower motor and the car's electronics are cutting edge, featuring technologies you won't find in any commercialized vehicle. For instance, the vehicle offers the driver the ability to start the engine using fingerprint identification, RFID or a PIN code. The muscle car uses electronic touch-sensitive controls rather than the manual variety. Its capabilities can evolve over time, thanks to support for over-the-air software upgrades. 
While the bespoke muscle car is a homage for "Bullitt," the 1968 Steve McQueen flick in which a Mustang plays a pivotal role, it also serves as a business statement and a call to action for engineers to rethink the art of the possible — in terms of products and their companies own digital transformation strategy. 
"If you let your imagination go, imagine what you could do," said Steve Nott, chief information officer at Cypress. While the company has a sizeable automotive business, it provides an array of electronics, from microcontrollers to memory to wireless modules, for industrial, medical and consumer technology applications. "IoT is a huge part of our product mix. If you look at most IoT products that are out there, they have Cypress products in them," Nott added. 
In essence, Cypress wants to provide the technology and tools to help inspire its customers while also extending a customer-service-orientation that extends across the company. "I came to Cypress to help revolutionize the IT environment, and move us to a much more customer-focused solution set that's highly automated," Nott said. 
[IoT Security Summit is the conference where you learn to secure the full IoT stack, from cloud to the edge. Visit the website for more information.]
Nott used the word "journey" to describe its customers' interest in rethinking how to make products ranging from earbuds to cars to security devices. The company's digital transformation strategy centers around customer service. "The message is: 'Give us your problems, and we'll help you solve them together,'" Nott said. 
Naturally, cybersecurity emerged as a critical component of this journey — as it relates to customers and the company internally. Roughly five years ago, the company became focused on overhauling its approach to security. The goal was to ensure the company's end users and employees can do their job without problems — whether that is getting hacked or being unable to access a computer while working at a café or in an airplane. "IT shouldn't be a barrier," Nott said. 
That conclusion spurred Cypress to begin working with Okta, the identity and access management company. "We were looking for a solution that could help us scale as a company. As we grew, and the more users we had to take care of, we wanted a solution that would scale with those users, as well as be able to integrate with different systems and platforms," Nott said. 
The company looked at different tools, but they were narrower in scope. An identity access management technology from an ERP vendor, for instance, tends to focus on their given domain. "We wanted a platform application that's system agnostic," Nott said. "If you can imagine a company like ours that has been around for a long time, it has a ton of different systems." The company's merger and acquisition spree in recent years has added further complexity. (In 2016, for instance, Cypress acquired IoT assets from Broadcom for $550 million. In June, the German semiconductor firm Infineon announced its plans to buy Cypress.)
"If you think about traditional IT, in every layer, you would have different tools. You'd have to integrate those different tools, and you have to build a strategy for prioritizing what users can do and can't do," Nott said. Whereas the prior method was time-consuming, Okta offers the ability to accomplish the same thing via a drag-and-drop interface. "It just kind of does this for you. It takes a huge headache or stress point from your security layer away," Nott added.
In the past two to three years, Okta's technology enabled Cypress to provide a consistent experience and security to customers and employees, Nott said. "We've also been working with them to add new cybersecurity monitoring and AI-type functionality to help alleviate some of the concerns of cybersecurity without putting any additional burdens on the end user," he said. 
In terms of the latter, Okta's software can monitor user behavior and, if it spots something out of the ordinary, it can create an alert and prompt the user for extra verification. 
Many companies share the goal of providing a centralized approach to cybersecurity in a heterogeneous IT environment, Nott said. "Every company in the world operates in that same environment. They have probably 50 different tools, 50 different applications and a bunch of different passwords." 
In the consumer world, there are a variety of options designed to simplify password management across scores of websites. "Okta does that at an enterprise scale," Nott said. 
In August, Gartner released its Magic Quadrant for access management, which ranked Okta as the highest for the third consecutive year. 
From a cybersecurity standpoint, Cypress partners with its human resource department to ensure contractors and employees have secure access to appropriate information from the time they begin working for the company. "The biggest thing is getting them the right access so they can start on day one and be able to function," Nott said. 
Organizations trying to manage cybersecurity and data privacy in an IoT era must remain focused on reducing risk efficiently. "Resources are expensive," Nott said. "We want to go in with some best-of-breed tools to help eliminate some variabilities so you can focus on the areas that you really should be doing to protect the company," he added. "There's a lot of different [cybersecurity] tools that are out there whereas if you focus on cyber platforms, it allows you to consolidate best-of-breed tools in that security environment to allow you to focus on other areas."
In Nott's case, one of those other areas of focus includes playing a supporting role in helping the company's executives and customers rethink products ranging from lightbulbs to the company's CEO tech-laden vintage Mustang.
Sign Up for the Newsletter
The latest IoT news, insights & real-life use cases...delivered to your inbox
You May Also Like
---