Tesla CEO Elon Musk Planning 'Futuristic' Robotaxis, Optimus Bot to Start Production
Tesla CEO Elon Musk Planning 'Futuristic' Robotaxis, Optimus Bot to Start Production
Plans were unveiled at the official "Cyber Rodeo" grand opening of the Tesla HQ and gigafactory in Austin, Texas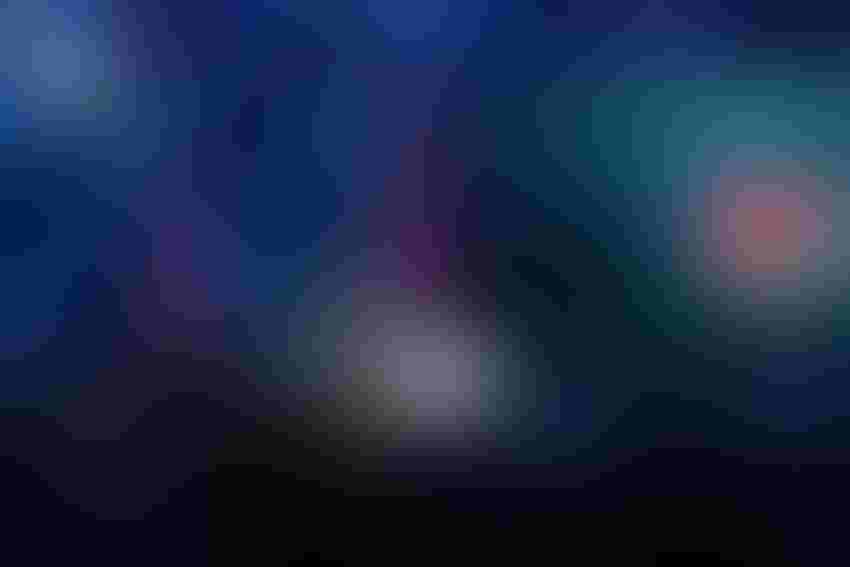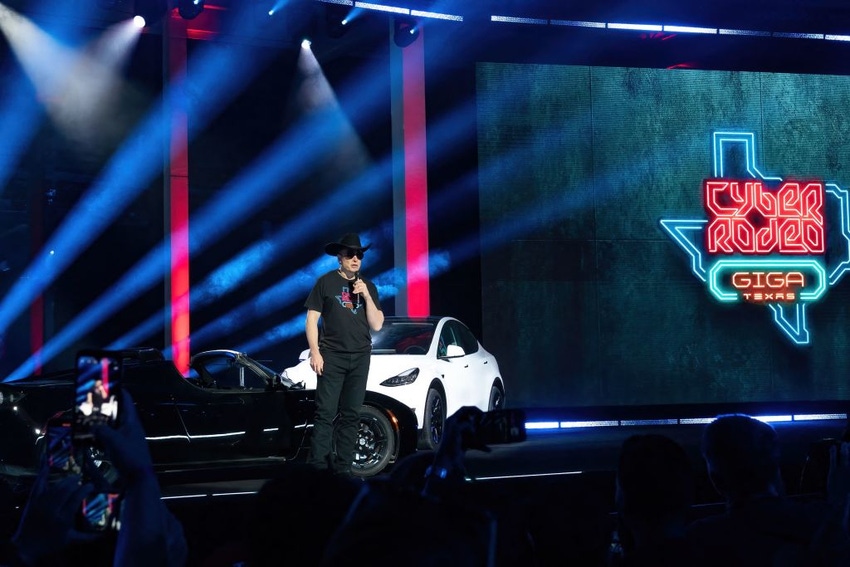 Photo by SUZANNE CORDEIRO/AFP via Getty Images
Wearing a black cowboy hat and a cheeky grin, Tesla CEO Elon Musk drove up onstage in an early Tesla and greeted a screaming crowd of thousands as he officially opened the company's global headquarters in Austin, Texas.
A drone show preceded his appearance, forming his face in the sky — and later his favorite cryptocurrency, the dog of Dogecoin.
The head office is the site of Tesla's 10 million-square-foot Texas gigafactory. With this latest plant opening, Tesla will double its capacity to about two million vehicles a year.
"We're entering a new phase of Tesla's future with six giant factories around the world," said Musk, who just recently opened the Germany gigafactory. The other plants are in New York, Nevada, California, and China.
The Austin gigafactory will produce the Model Y, Roadster, Semi and Cybertruck, which is slated to start production in 2023. "This year is all about scaling up. Next year, there will be a massive wave of new products," Musk promised.
What's Next?
Tesla has been developing a humanoid robot called Optimus that Musk said is "really going to transform the world to a degree even greater than cars."
"Basically, anything that humans don't want to do Optimus will do," he said. "Everyone says make sure it's safe. … No Terminator stuff, that kind of thing."
First announced in 2021, the robot now has a manufacturing date. Musk said the company has a "shot at production for version one of Optimus, hopefully next year."
Musk also added more details about his robotaxi idea, saying they will be "dedicated" vehicles and look "futuristic." He did not give a timeline when they might go into production.
Three Pentagons
While Tesla has seen rapid growth, Musk said its market share remains small at around 1% of total vehicle output globally.
"This is why scale matters. In order to make a really big difference to sustainability, we have to make a lot of cars, a lot of battery packs, to transition the world to sustainable energy as quickly as possible," he said.
The Texas gigafactory will help in that regard as the "largest factory building in the world by volume," Musk declared.
It can fit three Pentagons or "194 billion hamsters," Musk kidded. The plant will also build its own battery cells, and over time will be the biggest battery factory in the world, he added.
He claimed it's the "most advanced car factory" in the world, with the largest casting machines "ever made to radically simplify the manufacturing of the car."
Tesla vehicles will be made from three parts, which he said will result in a lighter and less expensive car since there are fewer parts, as well as improve safety.
The gigafactory was designed to be a self-contained manufacturing plant. "Think of it like a chip, an integrated circuit combining everything into one package," Musk said.
Tesla improved from its Fremont plant design, where vehicles had to be moved between buildings. In the Texas plant, "raw materials go in one side, cars out the other side," he said.
Sign Up for the Newsletter
The latest IoT news, insights & real-life use cases...delivered to your inbox
You May Also Like
---