Mitsubishi 3D Bin Picking Robot Improves Packaging Efficiency
Mitsubishi 3D Bin Picking Robot Improves Packaging Efficiency
Set to debut at Pack Expo, the system features collision avoidance capabilities to improve packaging efficacy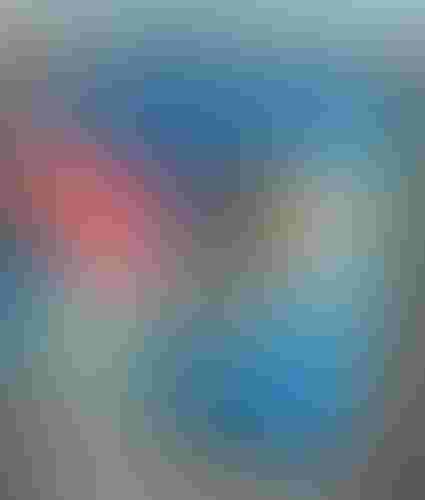 Mitsubishi's 3D bin picking robot
Mitsubishi
Mitsubishi will demonstrate its new 3D bin picking robot at the 2023 Pack Expo, taking place in Las Vegas Sept. 11-13. 
Designed to automate the picking and packaging process, the new system features collision avoidance and "dynamic path planning" capabilities designed in partnership with Realtime Robotics, as well as 3D-vision capabilities from Sick Inc.
Mitsubishi said its 3D Vision System was developed in response to the demand for high production levels in the manufacturing industry. Deploying Canon's digital imaging technologies, the vision system acts as the "eye" of the robots, allowing users to deploy a "robotic random part picking solution that works quickly, accurately and with dexterity". 
Data processing and image recognition also allow the robot to identify and handle items without human intervention.
According to the companies, the combination of 3D vision for robotic guidance, dynamic path planning and collision avoidance work together to increase the efficacy and reduce the footprint of Mitsubishi's robots.
"The 3D bin picking demo debuting at the show is something that we can't wait to show to the attendees: three industry leaders, 3D bin picking and three robots," said Patrick Varley, Mitsubishi's product marketing manager of mechatronics. 
"It's an exciting time for the robotics industry. The advances in motion control, path planning, and robot vision promise to greatly improve the speed and throughput of logistics operations," said Matt Somerville, Realtime Robotics' director of sales.
Mitsubishi is also set to display its line of manufacturing robots and automation products at the event. 
Sign Up for the Newsletter
The latest IoT news, insights & real-life use cases...delivered to your inbox
You May Also Like
---