MIT Researchers Create Emotional Support Robot
MIT Researchers Create Emotional Support Robot 
The small-scale robot is designed to offer emotional guidance and support, with a focus on children and young adults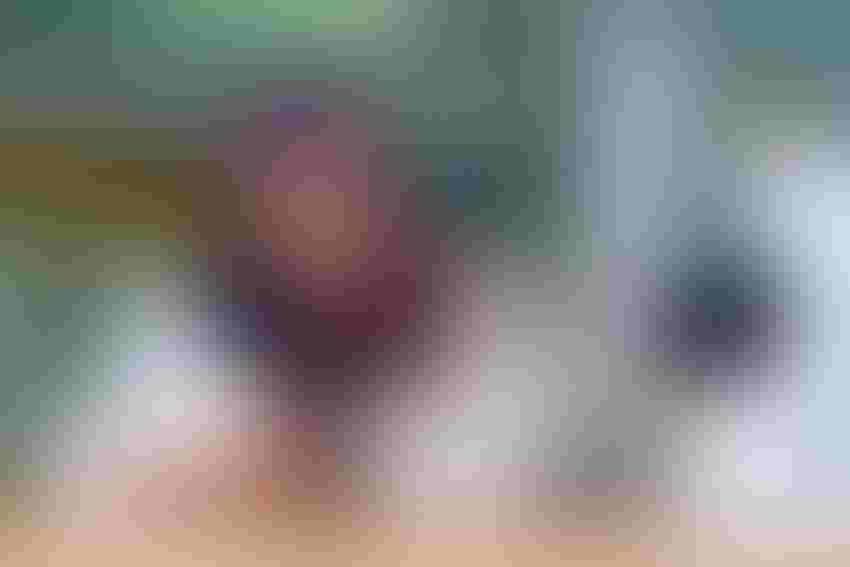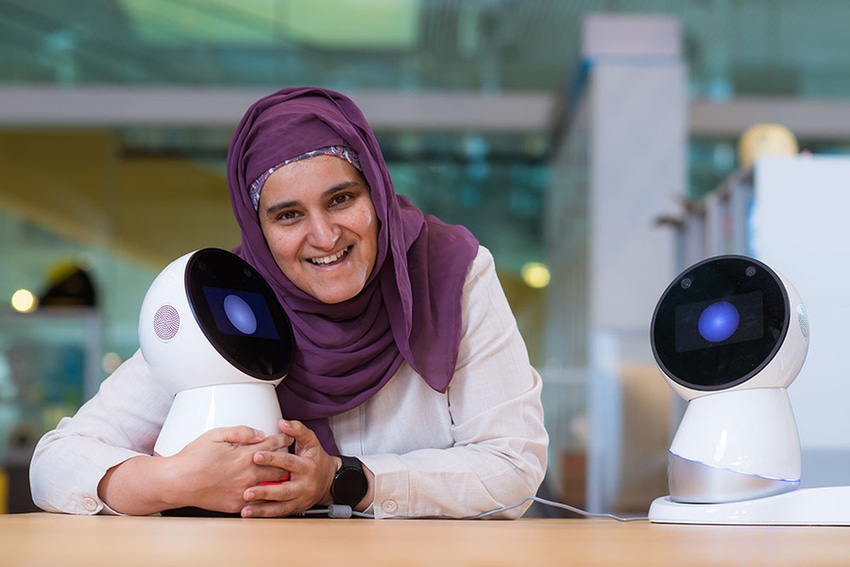 Sharifa Alghowinem, study co-lead, with Jibo
MIT
MIT researchers have created a new companion robot that has a unique skill – explaining emotions. 
The robot, dubbed Jibo, was created by the Media Lab's Personal Robots Group (PRG), which was established to explore wider use cases for companion robots beyond assistants that simply obey commands.
Heralded by the team as advancing social robotic technologies and research, Jiro is trained to offer mental health and educational coaching, with particular use cases in children or those with difficulty reading others' emotions. 
It is also programmed in several languages to expand its usability.
"As a child, I wished for a robot that would explain others' emotions to me," said Sharifa Alghowinem, study co-lead. 
Jibo is trained to respond to verbal and non-verbal cues and offer emotional guidance based on a user's behavior. In studies, the robot coached young adults using positive psychology techniques and was found to modify its approach based on the response of patients.
"Jibo takes in the verbal content of a participant's speech and combines it with non-verbal information like prolonged pauses and self-hugs," the team said in a report. "If he concludes that deep emotions have been disclosed, Jibo responds with empathy. When the participant doesn't disclose, Jibo asks a gentle follow-up question like, 'Can you tell me more?'"
Next, Alghowinem said she hopes to deploy Jibo to support refugee children, not only to offer emotional support but also to teach children English and social-emotional skills to help them adjust to their new environment. 
"We've laid the groundwork by making sure Jibo can speak Arabic as well as several other languages," said Alghowinem. "Now I hope we can learn how to make Jibo really useful to kids like me who need some support as they learn how to interact with the world around them."
The team also said Jibo has potential applications across a household, acting as a friendly companion that can care for elders and children and providing emotional wellness to a whole family. 
"Integrating Jibo into daily life provides the opportunity for Jibo to detect emerging concerns and intervene, acting as a confidential resource or mental health coach," the team said. 
Sign Up for the Newsletter
The latest IoT news, insights & real-life use cases...delivered to your inbox
You May Also Like
---