Boston Dynamics' Spot: The Design Behind the Robot Dog
Boston Dynamics' Spot: The Design Behind the Robot Dog
Rightpoint, the company behind Spot's user-friendly interface, talks about its design and the future of autonomous robots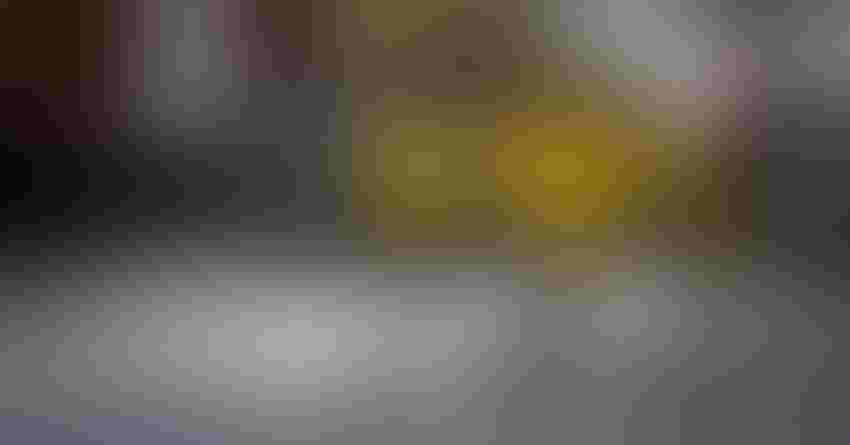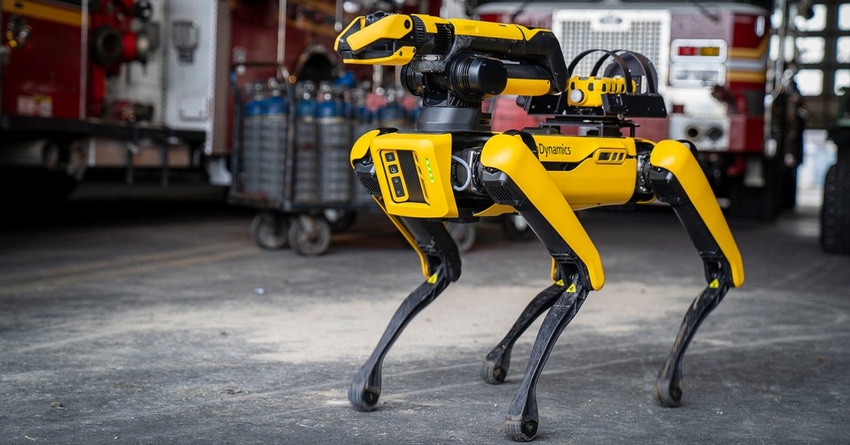 Credit: Boston Dynamics
Boston Dynamics' quadruped robot Spot has become one of the most renowned examples of autonomous robotics, used in industries ranging from oil and gas to security, search and rescue and even construction. Yet it was not always such a plug-and-play solution, and to make it applicable for all of these use cases, Boston Dynamics enlisted the help of IT service company Rightpoint to improve user experience and achieve full commercial viability. 
IoT World Today spoke to Ben Johnson, Rightpoint's senior vice president of digital products, about how his team developed the user-friendly system behind the Spot we see today, as well as the rising popularity of autonomous robots among various industries. As these robots become an increasingly common part of daily operations and as consumers become more tech-savvy, ensuring systems are easy to use and that robotic design is approachable, have become newly important goals for stakeholders and customers alike. 
The Challenge
Spot was Boston Dynamics' first commercial robot, groundbreaking in the creation of a multi-purpose autonomous robot that would soon grow to become one of the most popular quadruped robots. Yet Spot's initial iterations weren't especially user-friendly, and the Boston Dynamics team only had a specific, engineering-focused way of controlling the robot. 
"They had a laptop you would sling around your neck which was used to control Spot," said Johnson. "They knew it wasn't a consumer-ready experience, and they were looking for something more approachable to someone who isn't an engineer."
"The Boston Dynamics team built something incredible from really nothing and so much of their time was focused on actually making Spot do all the amazing things that it does," he added. "The last piece of that was how can the user control it?"
Getting the UX side of Spot right was crucial to ensuring its commercial viability. With large-scale deployments, Boston Dynamics could justify sending someone out to teach users about Spot's capabilities, but as interest in the design boomed, smaller-scale customers in a wider range of industries became commonplace, situations where Spot would be the first robot they ever deployed. 
"The only way they would be able to send Spot out to users would be if they had a system that was intuitive in terms of how you could use it and control it," said Johnson. "Even with a technical audience, when you have a fairly sophisticated and expensive robot, it still has to be something that's a joy to use, as well as something that works in the field. They recognized that they needed to have a partner to provide a great out-of-the-box digital experience that would appeal to a mass market. That's where we came in."
Building a Better Dog
The team played with multiple avenues to discern what design would work best with the widest range of potential customers, with mobile gaming a primary area explored.
"This is a primarily tablet-based kind of interaction," said Johnson. "Which we found to be fairly compelling, and it mirrors traditional joystick designs as well. We experimented with a couple of designs using tablets and gyroscopes, where you could turn the tablet physically, however, we landed a mobile gaming-influenced touch control system – that's the design that made the most sense." 
The design was finalized in 2017 and is the same to this day, featuring an Android-based tablet with a connected interface that allows users to operate and control Spot from their phones with minimal training and configuration needed. A joystick addition is also still available to users, with these able to slide onto the side of the tablet.
"We thought this was the most approachable solution for someone who doesn't necessarily understand how to use a robot like Spot," said Johnson. 
While the interface design has remained the same, Spot's capabilities have grown, with the robot dog featuring a customizable platform that can be adapted for a range of tasks and industries, and is capable of being integrated with an array of sensors including thermal cameras, lidar and 3D imaging to create digital twins and provide predictive maintenance.
Boston Dynamics was acquired by Hyundai in June of 2021, and the automotive company incorporated Spot into its wider vision to champion robotic innovation and accelerate autonomous solutions, with the partners investing $424 million into an AI and robotics institute earlier this year.
Today, interest in Spot has only continued to grow and these applications are now being seen harnessed throughout industries – from utilities and manufacturing to subterranean and space exploration. Autonomous robots in general are gaining increasing popularity throughout industries and with it, demand for high levels of user-friendly interface has reached new heights.   
The Rise of Autonomous Robots
"One of the things we are seeing right now is that consumer expectations in terms of usability have really increased across the board, and that's starting to translate itself into industries that have historically lagged behind," said Johnson.
With the autonomous robot market expected to reach a valuation of more than $10.5 billion by 2028, how we create and deploy these robots is increasingly important, and according to Johnson, accelerating levels of usability can lead to previously unseen applications. 
"The more powerful these Android tablets and Edge Computers are, the more advanced use cases you can have," he said. 
Mobile manipulation has proven one of the most important opportunities for robotic design, implemented in areas where either human workers or traditional robots have failed to succeed. Yet in accelerating this capability, designers have to ensure a level of explainability remains. One example in Rightpoint's design is the interaction between Spot and the environment, and how this is translated back to an operator. 
"You can tap on a piece of the floor and Spot will walk right over to it," said Johnson. "You're able to manipulate imagery in a way that makes sense to humans, but ultimately translates it back to a robot that really just cares about how do I get from point A to point B?"
Maintaining a level of approachability has also become a vital part of robotic design.
"It's got to feel like you can control it in such a way that it feels safe," said Johnson. "I think that's a lot of the reason why I think Spot's Android tablets work really well is because it gives people a sense of comfort that they can control this robot."
That is, as robots get smarter, the framework to ensure consumers understand and trust these tools must simultaneously become more advanced. While the proliferation of autonomous robots has led to unprecedented advances in operational efficiency and cost savings from predictive maintenance, keeping user experience as a priority remains crucial.
"Companies are starting to turn to organizations like us because they realize that, while they can make an amazing robot, they need someone to make it a consumer-friendly experience," added Johnson. "That's the new battleground in terms of where they're going to win with their customers."
Sign Up for the Newsletter
The latest IoT news, insights & real-life use cases...delivered to your inbox
You May Also Like
---