Boston Dynamics Makes Its Stretch Robot Commercially Available
Boston Dynamics Makes Its Stretch Robot Commercially Available
The autonomous solution can navigate in and out of trucks and in tight spaces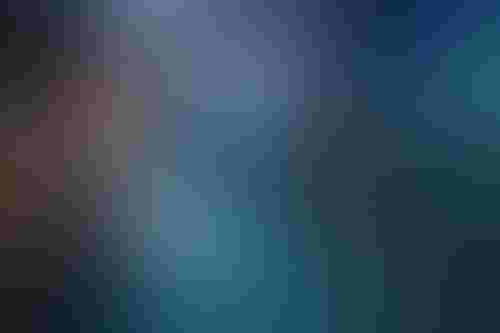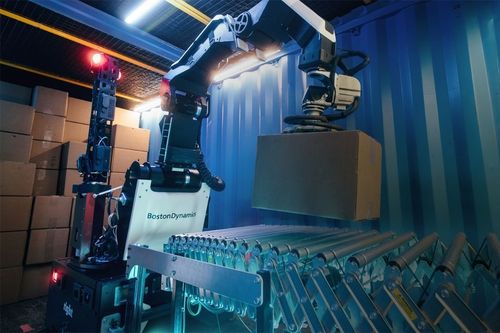 Boston Dynamics has made its Stretch robots designed for warehouses and distribution centers commercially available.
The mobile unit unloads floor-loaded trailers and containers for safer and more efficient warehouse operations. It can work with various package types and sizes and is capable of handling cases up to 50 lbs.
The autonomous solution can navigate in and out of trucks and tight spaces in a warehouse, with Boston Dynamics suggesting it can be installed and ready to work within existing warehouse infrastructure in "just a few days."
Stretch comes equipped with a vacuum gripper and an advanced vision system that detects boxes and the container surroundings, enabling it to autonomously recover any packages that shift or fall during unloading.
The robot requires no pre-programming of SKU numbers or information on box sizes, instead, it makes all unloading decisions in real time, without the need for explicit directions or supervision. It can operate for up to 16 hours with a high-capacity battery option.
All units scheduled for 2022 delivery have already sold out, with Boston reporting strong demand from early adopters Gap, H&M and Performance Team – A Maersk Company.
DHL Supply Chain, which secured a multi-year agreement for Stretch bots back in February, was also among the companies to snatch up this year's allotment.
Boston Dynamics is now accepting reservations for 2023 and 2024 deliveries.
"Labor shortages and supply chain snags continue to create challenges in keeping the flow of goods moving," said Robert Playter, CEO of Boston Dynamics. "Stretch makes logistics operations more efficient and predictable, and it improves safety by taking on one of the most physically demanding jobs in the warehouse."
Spot Deployed to Pompeii
Stretch joined other Boston Dynamics bots, including poster robot Spot who was the star of a Super Bowl ad for beermaker Samuel Adams. The robots were seen partying with humans and pouring drinks.
Speaking of Spot – the yellow and black quadruped was recently deployed in the ruins of Pompeii, Italy to monitor structural and safety issues. Spot was used to inspect environments to gather data on potential issues.
The canine-like unit will be sent to patrol underground tunnels made by tombaroli, or tomb raiders, who sought to steal antiquities from the site.
Italian police have cracked down on thefts from the site, though tunnels are still being found in and around the site.
"Often the safety conditions within the tunnels dug by grave robbers are extremely precarious, as a consequence of which the use of a robot could signify a breakthrough that would allow us to proceed with greater speed and in total safety," said Gabriel Zuchtriegel, the director of Pompeii archaeological park.
The operation also saw deployments of Leica BLK2FLY, flying laser scanners that autonomously conducted 3D scans of the ruins.
This article first appeared in IoT World Today's sister publication AI Business. 
Sign Up for the Newsletter
The latest IoT news, insights & real-life use cases...delivered to your inbox
You May Also Like
---