Will the ultimate IoT user interface eventually be synthetic eyes?
Will the ultimate IoT user interface eventually be synthetic eyes?
An expert in augmented and virtual reality says technologies like smart glasses and contacts could be a steppingstone in the development of prosthetic eyes.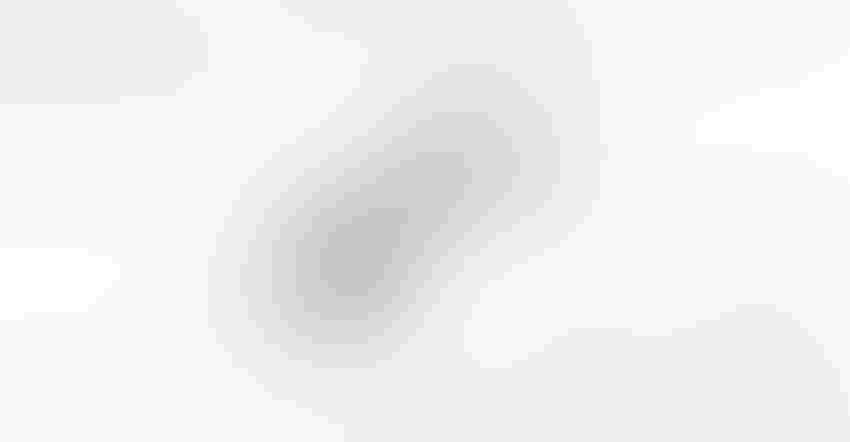 SAN FRANCISCO—Tom Emrich, partner at Super Ventures, is so convinced of the power of augmented, virtual and mixed reality that he's willing to give up his eyes for the technology.
While in the nearer term, he sees technologies such as head-mounted displays (HMDs) and smart glasses being the primary user interface for the Internet of Things, in the longer run, synthetic vision could be the norm.
"I don't think [the transition to synthetic eyes] is a very scary path because right now we are already slicing our eyes open to make them have 20/20 vision and we do it as a convenience," said Emrich, referring to the popularity of LASIK surgery while at ReadWrite's IoT Revolution Symposium event here this week.
Ultimately, the combination of technological advances and convenience could lead synthetic eyesight to become a mainstream technology, explained Emrich, who regularly speaks and writes on the subjects of augmented reality (AR), virtual reality (VR) and wearable technology.
[Learn about the future of UI and UX at the UX Next conference in late October.] 
Headset devices are steadily gaining traction for AR, VR and mixed reality (MR), which could be a steppingstone toward smart glasses and contacts and, possibly, prosthetic eyes further down the road.
In the nearer term, Emrich expects connected eyewear to grow in popularity with mainstream consumers. Rather than looking like a "prop from a cyborg sci-fi movie," he says connected eyewear will be "fashionable," looking "almost identical to those you would buy today." Possible features include bone-conduction speakers—conducting sounds to the inner ear via the skull rather than through the ear canal, LEDs, touchpads, microphones, sensors and cameras, Emrich wrote in a post on Mobilesyrup. Connected contact lenses could also be on the horizon. The University of Washington has already developed a prototype for a Wi-Fi-connected contact.
In the longer run, though, Emrich said he expects people to demand synthetic eyes. Our experience with regular glasses and contact lenses reminds us of their fundamental drawbacks, he said at the IoT Revolution event. Smart glasses and contact lenses will share those problems—both of them are easy to misplace or can become uncomfortable after hours of constant use. While technologies such as AR and VR headsets and HMDs are steadily gaining ground, at some point in the future, synthetic eyes may offer the best combination of convenience and features, Emrich said.
While the prospect of having prosthetic eyes has been a subplot of science fiction, the medical field's advances in transplants and implants—married with electronics advances—could make the technology a reality in our lifetimes.
In any event, the idea isn't especially new. In 2005, futurist and inventor Ray Kurzweil wrote in his book "The Singularity Is Near" that he foresaw the development of "an artificial system that could replace the eye, retina and early optic-nerve processing."
Since then, there has been substantial progress in the field of visual prosthetics. In 2010, the U.S. FDA approved the first implantable telescope for severe cases of macular degeneration—a common cause of blindness. Two years after that, researchers at Weill Cornell Medical College announced that they created a device that could give blind mice practically normal vision. In 2014, the FDA approved the world's first artificial retina for a limited number of patients.
As of early this year, doctors had outfitted almost 900 "severely vision-impaired patients around the world" with prosthetic eye technology, according to Optics and Photonics News.
Some companies are already creating concepts for visual prosthetics for the general public. For instance, in 2015, the Italian design firm MHOX unveiled a design for bio-printed eyes with digital capabilities designed to "augment the sight sense." (Concept pictured above.) The synthetic eyes could, in theory, integrate with Wi-Fi to allow users to record or share their visual impressions with others remotely. The company hopes to commercialize the prosthetics in 2027.
In the meantime, Google has apparently been exploring the idea of making eye implants. Last year, the company won a patent for an intra-ocular device including an electronic lens that could connect to wireless devices, take photos and automatically focus.
While it is hard to predict the future demand for visual prosthetics, if such technology were to become mainstream it could have sizable implications for security, said Peter Tran, general manager and senior director at RSA Security. Iris and retinal scans are two of the most popular types of biometric identification. The possible widespread use of eye implants or even prosthetic eyes could cloud the future of biometrics as an integral foundation for identity management and multi-factor authentication as we know it today. "Imagine the ability to clone and embed retina or iris characteristics in smart eyes and lenses," Tran says.
Sign Up for the Newsletter
The latest IoT news, insights & real-life use cases...delivered to your inbox
You May Also Like
---