The 25 Most Influential Women in IoT
The 25 Most Influential Women in IoT
Meet the females leading the burgeoning IoT industry.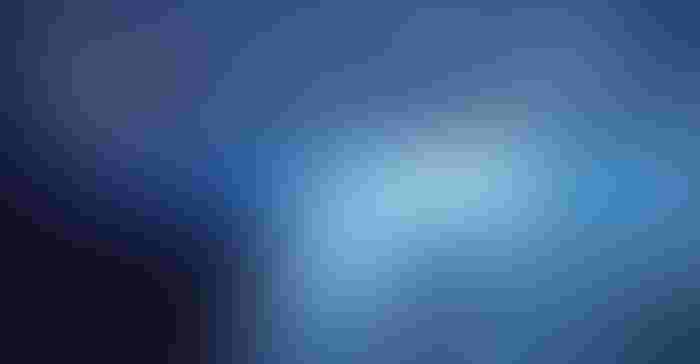 Silicon Valley has a reputation for being a boy's club, but women are steadily making inroads in the technology industry with many in leadership roles related to IoT. In the list below, we celebrate the women in a variety of roles in the IoT niche, ranging from analysts to CEOs to product designers. 
Below—and in the gallery above—is a list of the leading ladies in IoT in alphabetical order. If you think we missed somebody important, please let us know!
Among the factors considered in this list were:
attainment of leadership roles related to IoT

hands-on experience developing IoT technology

outstanding research related to IoT

social reach—either via social media, speaking at events, or through writing
Related: 50 of the Top IoT Authorities on Twitter

1. Alicia Asín

Alicia Asín has served as the CEO of Libelium since she cofounded the firm in 2006. A computer engineer by training, frequently speaks at international events on smart cities, wireless sensor networks, and IoT. Asín has won several awards for engineering and entrepreneurship in the past decade.
2. Ayah Bdeir
The CEO of open-source electronics startup littleBits, Bdeir is a vocal proponent of democratizing the Internet of Things. She was ranked as one of Fast Company's "Most Creative People in Business" in 2013, Entrepreneur magazine's 10 Up and Coming Leaders to Watch in 2014, and as one of Popular Mechanics' 25 Makers Who Are Reinventing the American Dream in that same year.
3. Angie Beltz
A vice president responsible for Tech Data's IoT business in the Americas, Beltz is also the cofounder of the Exploratory Lab Boot Camp, an educational program for college students that features an IoT business program as well as other tech-oriented content. Tampa Bay Business Journal has listed her as both the Business Woman of the Year and Technology Leader of the Year in 2014.
Chicago's chief information officer has played a major role in establishing the Windy City's "Array of Things" project and has helped transform Chicago's open data program into one of the largest in the country. She also helped implement the "WindyGrid" spatial analytics platform to help drive data-driven decision making. Before working at Chicago, Berman worked for more than 10 years at IBM, where she partnered with government agencies internationally.
Curtis leads an IoT group at Tech Data, where she is an evangelist for real-world business-driven IoT applications. She also serves as the chair of the RecruIT subcommittee of the Ladies of Tech Data employee resource group. Curtis joined the company in January 2007 as a senior marketing account executive. She is also a finalist for the Emerging Technology Leader of the Year under 40 for the Tampa Bay Technology Forum annual industry awards.
The most prolific inventor in IBM's history, Lisa Seacat DeLuca has filed more than 420 patents in technologies ranging from Internet of things, mobile security, and wearables. She was one of the youngest inventors at IBM to win the 100th Invention Plateau Achievement Award.
7. Alexandra Deschamps-Sonsino
The director of Designswarm Industries—an IoT-focused design consultancy that has worked with BBC R&D, Nokia, British Gas, EDF R&D, and British Telecom. She is also the inventor of the Good Night Lamp, a family of connected lights. Deschamps-Sonsino also speaks internationally about the Internet of Things. Onalytica, Business Insider, and Dataconomy have all named her as an IoT influencer. She also hosts a regular London-based IoT-themed meetup, which is one of the largest such meetups in the world.
8. Tamara Dull
The director of emerging technologies at SAS Best Practices, a think tank within SAS Institute. Tamara focuses her research on Big Data and the Internet of Things. She has worked in the tech industry for 30 years. Tamara has been in the high tech industry for 30 years, and has held positions in enterprise training, consulting, software development, marketing, and IT, product, and executive management. She has also ranked in Onalytica's Big Data and IoT groups.
9. Limor Fried
Limor Fried founded open-source hardware firm Adafruit from her dorm room at MIT in 2005. The company offers tools, equipment and electronic components targeted at the maker audience including IoT technology. Fried was also the first female engineer to grace the cover of Wired magazine. She has also been named as Entrepreneur magazine's Entrepreneur of the year in 2012 and, this year, was named as a White House Champion of Change.
10. Harriet Green
IBM's London-based VP and GM of Internet of Things and Commerce & Education, Green leads three business divisions at the company: the Internet of Things, Commerce, and Education Businesses. She has won an array of awards throughout her career. In 2013, Fortune named her to their list of International Women in Business while Fortune named her as one of the top people in business in that same year. In 2014, Management Today selected her as Inspiring Woman of the Year.
11. Helen Greiner
The CTO and cofounder of CyPhy Works, Greiner is working to develop drones that could communicate with sensors to investigate problems on the factory floor. An MIT alum, she also co-founded iRobot, a robotics company that developed the Roomba.
A former senior writer for GigaOM, Higginbotham now heads up a weekly IoT-themed newsletter and podcast. She has worked as a journalist covering the technology industry since 2001. She has worked for GigaOm and Fortune.
13. Anne Lauvergeon
The chairwoman of French IoT firm Sigfox, Lauvergeon had formerly served as the president of Areva—the largest nuclear energy provider in France. At Sigfox, Lauvergeon has helped expand the company's network coverage in several countries across the world, including France, Spain, the United Kingdom, the Netherlands, and the United States.
14. Debra Logan
A vice president and fellow at Gartner Research, Logan has researched the tech industry for more than three decades. At Gartner, she has written pioneering research on the rise of the chief data officer role—a job that is becoming increasingly important with the growth of the Internet of Things.
15. Maribel Lopez
Lopez is the founder and principal analyst at Lopez Research, which she founded in 2008. The company reports on a variety of trends including IoT, machine learning, and mobile computing. She is the author of the book "Right-time Experiences" and the co-founder of the Mobile Research Council. Lopez is also a contributor to Forbes.
The vice president of IDC's mobile and Internet of Things (IoT) team, MacGillivray was previously a research analyst at Yankee Group in its enterprise research group where she focused on enterprise mobility and general telecommunications. She has also worked as a business analyst at Nortel Networks served as a management consultant with Fujitsu Consulting.
17. Tamara McCleary
McCleary, the founder and CEO of Thulium.co, is an expert on technology trends. She is an IBM futurist who counts Verizon Enterprise, IBM, the U.S. Department of Defense, among others as clients. Onalytica has ranked her as one of the top influencers in IoT, blockchain, AI, and digital transformation. Klear ranks her in the Top 1% of global social media influencers.
18. Mara Pereira
Director IoT business development and marketing at Tech Data Europe, Pereira has worked on IoT projects in her native Spain and internationally. She manages the relationships with vendor partners and IoT strategy for the 17 European countries with Tech Data Operations.
Vice president and principal analyst at Constellation Research, Petouhoff has had her research featured in a range of publications including Businessweek, New York Times and USA Today as well as in technical publications. She previously served as a management consultant and systems integrator at PwC and Forrester.
20. Lucy Rogers
Rogers is the author of Wiring the IoT by O'Reilly Media. The book is a step-by-step guide to a variety of IoT projects, a number of which are suited for industrial applications. In her spare time, she creates electronic projects using technologies such as Raspberry Pi, Arduino, and Node-RED. She is also the founder of Makertorium.
The CEO of IBM, Rometty has helped make "cognitive computing" into a buzzword and has helped create a division solely focused on IoT named "Watson Internet of Things" and has plans to invest $3 billion  into the company's larger IoT business by 2019.
22. Claire Rowland
An independent user experience and product consultant specializing in IoT, Rowland is also the lead author of Designing Connected Products from O'Reilly.
23. Saida Ruscitto
Ruscitto manages the global product development and strategic planning group in Verizon's  IOT Connected Solutions division. She has helped establish Verizon's drone strategy.
The director of product and solutions marketing in Cisco's IoT division, Subramania also manages the annual Internet of Things World Forum industry event and an Internet of Things Steering Committee that has more than 100 members. She has also served as the Emerging Business Forum chair for the MIT/Stanford Venture Lab.
25. Meg Whitman
The president and CEO of Hewlett Packard Enterprise is one of the leading proponents of edge computing for IoT applications. Under her watch, the company has introduced its Edgeline technology and the HPE Universal IoT Platform. Partnering with Intel, HPE offers what is reportedly one of the most comprehensive IoT ecosystems including connectivity, data analysis, and security.
Sign Up for the Newsletter
The latest IoT news, insights & real-life use cases...delivered to your inbox
You May Also Like
---