It's Time to Rethink Distributed Ledger Technologies for IoT
It's Time to Rethink Distributed Ledger Technologies for IoT
After largely falling off the radar in 2019, distributed ledger technologies are popping up in broader conversations focused on enterprise trust.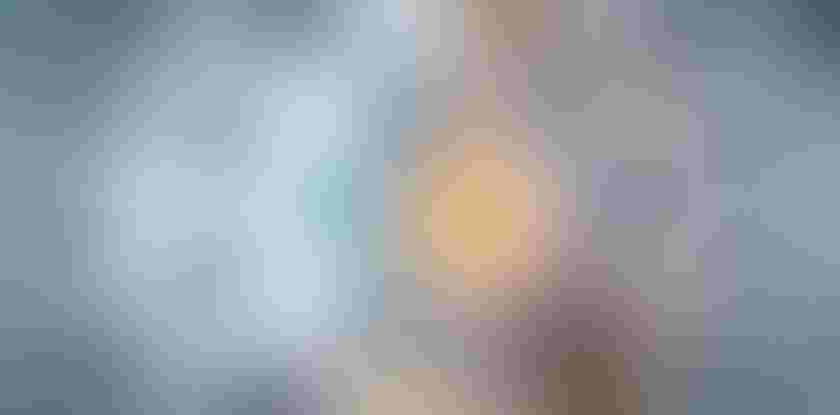 distributed ledger technology
Getty Images
Until recently, data governance was often a theoretical-sounding concept, but that's beginning to change.
Myriad data breaches and ransomware—in addition to data privacy regulations such as the General Data Protection Regulation and the California Consumer Privacy Act—demand new approaches to data governance to restore public trust.
"With the proliferation of data driven by investments in IoT and AI, the next big conversation is around data trust and ownership," said Jason Shepherd, vice president, ecosystem at Zededa. 
Distributed ledger technology (DLT) may offer some respite.
In an Internet of Things context, DLT supporters point to the technology's potential to do everything  from driving transparency in supply chain projects, supporting self-executing payments and to improving the cybersecurity of connected devices. In the eyes of adherents, DLTs help build trust. Conversely, skeptics of using distributed ledger technologies for IoT view the technology as a poor use of DLTs. A 2018 World Economic Forum paper, for example, recommended that blockchain be used only for purely digital assets, rather than for IoT-enabled physical assets. 
As the blockchain-based cryptocurrency bitcoin exploded in valuation in 2017, so did interest in potential IoT applications of the blockchain and other distributed ledger technologies. Blockchain boosters proclaimed the technology "is bigger than the internet." But as the bitcoin bubble quickly deflated in 2018, blockchain interest also waned. "There was a lot of hype around blockchain as the answer for data trust. Then it hit the trough of disillusionment last year as people realized the practical challenges to scale," Shepherd said. 
"The [DLT] use case that got a lot of attention was cryptocurrency. Most people were talking about bitcoin, but that's not the real value for IoT systems," said Richard Soley, executive director of the Industrial Internet Consortium. "From the point of view of an industrial IoT system, it's a question of whether you can understand the data that you're receiving is from a particular identity, whether you can trust that." 
While a few companies have launched blockchain-based projects for IoT applications in recent years, distributed ledger technologies haven't become prominent in supporting data governance. Now, DLTs are becoming part of a broader conversation about trust. 
Why IIC and the Trusted IoT Alliance Join Forces
The fusion of the Industrial Internet Consortium, which promotes best practices for trusted networking, with the Trusted IoT Alliance signaled a new chapter for DLTs . IIC already focused on the concept of trustworthiness in an industrial IoT context in a white paper. "Trustworthiness, as built on top of distributed ledger, will get a huge boost in the next month or two," Soley said. "It's already happening." 
Initially skeptical of IoT-related applications of DLTs, Soley has become a "strong believer in certain distributed ledger technologies." In addition to leading the Industrial Internet Consortium and the Object Management Group, Soley serves on the supervisory board for the IOTA Foundation, a nonprofit organization focused in part on IoT-related applications of distributed ledger technology. The organization's Tangle distributed ledger uses a technique known as directed acrylic graph rather than blockchain. 
Three years ago, Soley researched the potential of distributed ledger technologies for the Internet of Things. "I decided they were garbage for IoT," he said. But the same day Soley reached that conclusion, he made the acquaintance of the co-founder of the IOTA Foundation Dominik Schiener. "He convinced me that he understood . . . how to solve the problem for real IoT implementations. And the more I looked at it, the better I thought it looked," Soley said. After informally advising the IOTA Foundation for a few months, Schiener asked Soley to join the board. "I strongly believe that IOTA is the right technology for IoT systems, but regardless of which distributed ledger technologies win, it will be good to see people build real applications [with DLTs] around real use cases." Soley said. 
Project Avarium Positions DLTs within Broader Trust Fabric
As another signal of renewed interest in distributed ledger, the Linux Foundation unveiled Project Alvarium in November 2019. The effort intends to build intrinsic trust into edge and IoT networks through a variety of technologies. 
While Project Alvarium supports blockchain and other distributed ledger technologies, it focuses more broadly on "data confidence fabrics." "Achieving data trust at scale requires a system-level approach, starting with silicon-based root of trust at the edge, which is where all data is created," Shepherd said. 
In Shepherd's estimation, DLTs can play a valuable role in driving data provenance but should be used in conjunction with technologies such as a hardware root of trust and immutable storage. "Distributed ledger technology only maintains a record of the transactions themselves, so if you have poor or fake data, it will just tell you where that bad data has been," he said. In other words, DLTs alone don't address computer science's garbage in, garbage out problem, but offer considerable benefits when used in concert with technologies that ensure data integrity.
While many of the early visions of IoT projects envisioned widespread sharing of data between organizations, cooperative approaches to leveraging data remain rare. "We'll never get there without collaboration on the 'plumbing,'" Shepherd said. "As [enterprise companies] move past proof of concept to proof of value, they're starting to think about the broader opportunity, including the value of the data itself," he said. "Without confidence in your data, you can't extract maximum value from it."
Sign Up for the Newsletter
The latest IoT news, insights & real-life use cases...delivered to your inbox
You May Also Like
---