AT&T Exec: IoT Market Is Heating Up in the Channel
AT&T Exec: IoT Market Is Heating Up in the Channel
A leader at the AT&T Partner Exchange sees growing demand for IoT from channel partners and shares how the company is helping its customers deal with the complexity of IoT projects.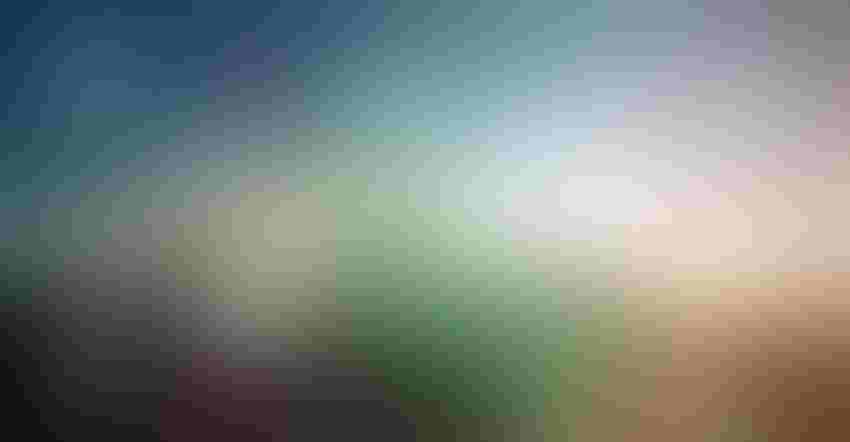 When creating a short list of companies that were early to invest in the IoT market, AT&T would clearly be a contender. Back in 2008, the company became the first telco to investigate IoT. AT&T would go on to launch a dedicated innovation center for IoT in 2014 in Plano, Texas. And in that same year, the company was also the first telco to create a research facility focused on connected cars with its AT&T Drive Studio. It debuted an IoT analytics platform in collaboration with IBM Watson last year. And in 2013, the company created AT&T Partner Exchange, a channel-focused organization within AT&T that provides network, mobile and security services related to IoT and wireless wide area networks.
"If you look at where AT&T is, from a leadership standpoint, we've clearly kind of put a stake in the ground for IoT," said Randall Porter, vice president – AT&T Partner Exchange in an interview at Informa's Channel Partners event in Las Vegas. "We have more than 41 million connected devices as of the first quarter of 2018 on the network now," he said.
In the following Q&A, Porter reflects on the IoT market at large, his employer's decision to launch a channel-focused program known as AT&T Partner Exchange and that group's recent decision to publish an "IoT Playbook."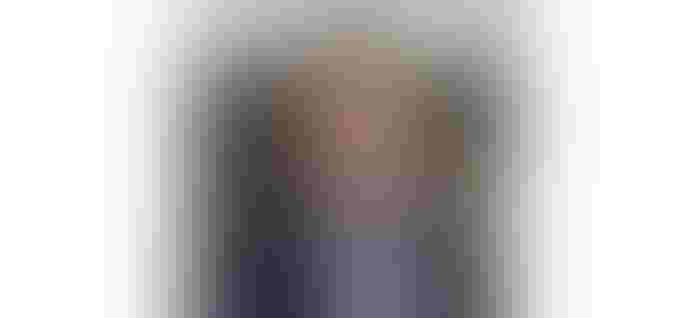 So when AT&T Partner Exchange launched, it was kind of like the startup, right, within AT&T?
Porter: Exactly. We had 30 folks that my boss at the time kind of crowd-sourced. The goal was to take what was a strategy in a white paper on how AT&T could be more successful in driving business in the mid-market through utilization of solution providers. But more importantly, we saw the buying decisions and the buying behavior were changing.
IoT is an important part of many channel initiatives now. Could you give me some perspective on the trends leading up to this and AT&T's decision to create AT&T Partner Exchange?
Porter: We saw the decision-making moving out of the CIO's office relative to infrastructure and applications to more operational components —  to the CMO office. The questions became: "What is this business application we need to drive efficiencies, drive data and new business processes?"
With a lot of that buying behavior moving out of the CIO and CTO suite over into the business suite, we saw them looking for a trusted advisor that cannot only bring the infrastructure, whether that be mobile or fiber, but also help with the application. They were looking for the know-how to implement, manage and pull the analytics so they could focus on their application, solution and their customers.
[Internet of Things World is the world's biggest IoT event, bringing you the latest news and strategies for every vertical and technology. Get your tickets and free expo passes now.]
For us, that meant getting into that market in a big way. We created the AT&T Partner Exchange, which is very different from the normal, sub-agent model where you just would sell on behalf of a communications company and then turn it right back over to that communications company to service and manage. We allowed for these solution providers to package in our mobile services and our fiber infrastructure into their solution so they manage the customer end to end. They, on their own, manage the entire implementation, not only of the infrastructure, but application that's sitting on top of that.
How many partners do you have in the program now?
Porter: We just celebrated five years and we're up to 600 partners now.
The first month we signed four partners, and we could not have been more fired up.
Two years into the five years, we launched mobile. That was on your more traditional smartphones, tablets and feature phones. But underlying that, we were in the process of building out our IoT practice, as well. Chris Penrose, senior vice president, IoT solutions at AT&T Mobility, leads our entire IoT organization. We sourced specific folks from an IoT product standpoint to work on our team that interfaced with him. We decided to take these AT&T IoT capabilities and use them in the channel to allow solution providers to start to move these types of applications and solutions into the mid-market. Two years ago, which would have been three years in, we launched our IoT program within AT&T Partner Exchange.
What are your thoughts on the enterprise-based IoT market now? It seems like it is building but that we are still well below initial projects to have 50 billion devices by 2020.
Porter: Number one, whether it's 2020 or 2022 or 2025, it is a big number. And we want to talk to Chris' team about specifically what we're forecasting from an AT&T standpoint, relative to those devices, it is a big number.
In tandem with that, folks are figuring out just how complex it is. And that's what's so cool about what we're doing in the channel is really putting that into bite-size components that allow organizations to start to execute and have success in the market, and accelerate some of the easier applications, as well. You're talking about, for instance, connecting up entire infrastructures across cities and having all that come back through a platform to provide analytics to change the way cities operate to be more efficient.
Where do you see the strongest business cases for IoT?
Porter: There are immediate needs in the market across organization types. It could be with fleet and the regulation around where your trucks are and how many hours have they been on the road and understanding of different routes and how to optimize things like that. That type of application is one that's having a huge uptick in the market.
We see the same thing around asset management in fields like agriculture. There is a need to understand where those $200,000 or $300,000 combines are. From a business standpoint, the tide is beginning to rise on those specific implementations.
We've got over 2 million assets on the platform. We've got 2.7 million trucks, in terms of fleet, that we're tracking, as well.
The first proposed use case for IoT was keep track of products and it still seems like this is a key focus, right?
Porter: Yes. It's huge. I think the technology had to coincide with the vision around those types of things to where it could be cost-effective. Those things are coming together now in the market, which is why a lot of those larger implementations are starting to take shape relative to AI, AR, automated cars, smart cities, etc. What AT&T is doing in the 5G market, plus LTE-M, is bringing down low-cost to help make it more efficient to then manage those devices.
On a different note, one theme I hear about a lot with respect to IoT is the lack of education being a barrier. What do you make of that?
Porter: We just announced the IoT Playbook for that reason. From an AT&T Partner Exchange standpoint, we launched IoT two years ago and we spent a lot of time around training, certification, knowledge, building up our microsite website. Each individual company is at a different spot in terms of their capability and understanding. And then also, their customer bases are different, too. And so there's implementation in terms of whether I am going to focus on fleet? Or do I have a finance-based end user group? It starts to create a lot of different questions on how they enter the IoT space and, again, how to be successful in IoT. We created the playbook to brings all those resources that we've created over a two-year period into one spot to help them first to do an internal assessment on where they are in terms of this mobile roadmap and IoT implementation. The playbook was created to help them find out: Where do I want to go, based on my strategy and implementation? And then, what am I gonna need to get there? And the playbook pulls all of those different components together to allow them to see what's going to be needed in terms of device, the connectivity, application and the platform. Where should I focus in terms of a vertical? And then, here are the resources that allow me to begin to build that strategy and plan to get there.
Sign Up for the Newsletter
The latest IoT news, insights & real-life use cases...delivered to your inbox
You May Also Like
---