With Lumada IoT Platform Offerings, Hitachi Connects the Dots
With Lumada IoT Platform Offerings, Hitachi Connects the Dots
The Japanese industrial IoT platform vendor is reinventing itself as it offers to help others do the same.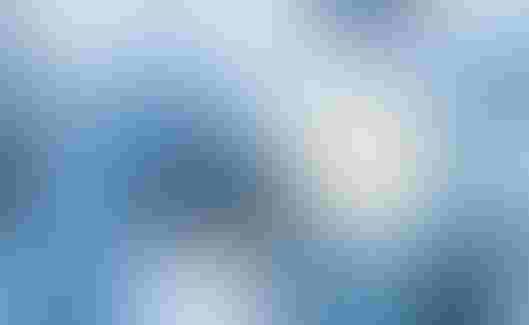 It seems like Hitachi has all of the ingredients it needs to be an industrial IoT powerhouse. The company has more than a century of experience in engineering and manufacturing. It oversees an empire of some 800 group companies, giving it far-reaching industrial domain expertise. Hitachi also has expertise in information technology. It also has experience with data storage and analytics, activities the company has concentrated within its Hitachi Vantara division, which unites the operations of former divisions Hitachi Data Systems and Hitachi Insight Group with Pentaho, the business intelligence software firm the company acquired for roughly half a billion dollars in 2015. 
The challenge for sprawling companies like Hitachi is to, first, connect the dots among its various offerings while minimizing overlap between them. In other words, it must leverage economies of scale across its operations while using that experience to help its customers do the same. In terms of how it serves its industrial customers, the company finds itself in a roughly similar position to rivals such as IBM, Siemens, Microsoft and SAP. That is, as industrial companies pursue IIoT and Industry 4.0 initiatives and the like, all of those vendors promise to help those customers navigate the convergence of information technology with operational technology to drive business outcomes. While IBM, Microsoft and SAP historically gravitated toward the IT end of the spectrum, Hitachi, Siemens, Bosch and others tend to play up their domain expertise in all things industrial. 
Like all of those firms, Hitachi must help clients navigate the domains of IT and OT, while also dealing with competition on the industrial front from smaller and nimbler entities like PTC, Software AG and C3 AI. 
As far as Hitachi is concerned, the company is rolling out new offerings for its Lumada IoT platform to facilitate this objective. In 2018, the company announced Lumada Maintenance Insights to help customers improve equipment uptime. In May 2019, Hitachi launched Lumada Video Insights to help clients — across several vertical industries — use video to drive operational goals relating to safety, quality, waste reduction and so forth. 
[Industrial IoT World is the event where companies learn how to scale IIoT for integration, innovation and profit. Save $200 on your conference pass with VIP code "IOTWORLDTODAY."]
In September, Hitachi Vantara announced its Lumada Manufacturing Insights, which the company described in a press release as "a suite of industrial Internet-of-Things (IoT) solutions that empower the manufacturing industry to achieve transformative outcomes from data-driven insights."
In general, Hitachi's Lumada IoT platform business is helping Hitachi coordinate its hundreds of businesses, which, incidentally, the conglomerate plans on thinning to roughly 500 entities by March 2022, according to Nikkei Asian Review. 
"Lumada is enabling us to standardize in terms of how we do IoT, and how we do data-driven solutions in the general sense," said Bjorn Andersson, senior director, global IoT marketing at Hitachi Vantara. "That's where Lumada came from." That is, Lumada was a mechanism to help the conglomerate standardize technologies and identify best practices it could extend across its operations "so we don't reinvent the wheel all over again, every time," Andersson added. Describing Lumada as "more than a platform," Andersson said the software is not limited to facilitating connectivity, data management and security. It helps Hitachi Vantara customers meet business objectives, he said. "We're trying to build in domain expertise we have from all of these business areas, and manufacturing is a big one," Andersson said. 
With Lumada Manufacturing Insights, however, Hitachi Vantara is not just leveraging its own internal manufacturing experience. "We are doing a lot of co-creation," Andersson said. And what it learns from that experience, it seeks to build into "more packaged solutions for our customers," he added. 
It is difficult to pinpoint the genesis of Lumada, but the company formally unveiled it to the public in 2016. 
The platform has been competitive in various IoT and industrial IoT rankings from the likes of Gartner, Forrester and IDC in recent years. 
Initially, the company made horizontally themed offerings such as Pentaho, Hitachi Content Platform, Virtual Storage Platform a focus. With Lumada Maintenance Insights and Lumada Video Insights, Hitachi is doubling down on vertically focused offerings as well.  
The size and scope of Hitachi's operations, and domain expertise in a variety of industrial niches, "drives a different type of discussion with customers because we are, in many cases, their peers," Andersson said. "When we talk to manufacturing customers, we can relate to the same problems and challenges we've had in our own environment. And now we can share [our solutions to those problems] with our customers."
One of those challenges, both within manufacturing and in other types of industries, is keeping up exploding data volumes. In the industrial space, data is often locked in silos or is confined within antiquated equipment. 
But the awareness of the problem is growing, said Sath Rao, director solutions for manufacturing, product marketing at Hitachi. "Increasingly, [industry professionals] are realizing that they're not operating at peak efficiency levels," Rao said.  
"Traditionally, if you go into even some of the most modern manufacturing plants, the challenge is often how data analysis is done," Rao added. It's often done in "almost a post-mortem basis — at the end of a working shift." 
Identifying manufacturing problems has traditionally been reactive. "Manufacturing engineers would look at flip charts, whiteboards and sometimes Excel," Rao said.  
To illustrate how Lumada Manufacturing Insights can enable a more proactive approach to data analysis in manufacturing, Hitachi Vantara presented three early adopters of Lumada Manufacturing Insights. 
One of those was Logan Aluminum, an aluminum rolling mill in Kentucky that is looking to use Lumada Manufacturing Insights to help manage the safety, productivity and quality compliance of its facility. A substantial recycler, Logan Aluminum wants to "make sure they were setting an example in terms of environmental stewardship in terms of emission control. The company is in the process of deploying Lumada Manufacturing Insights to drive quality compliance. 
Another customer story involved Precision Drilling Corp., a large Canadian drilling rig contractor. "Humans and machines working together to deliver the vision of 'digital drilling' is driven by our ambition to achieve transformative outcomes, drilling our best wells every time and consistently achieving Target Zero for accidents," said Shuja Goraya, chief technology officer at Precision Drilling Corp. in a press release. The company used Lumada Manufacturing Insights to track more than 20,000 data streams per second per rig. 
Many upstream oil and gas companies want to pursue manufacturing-like efficiencies, but it is difficult given the uncertainty inherent in the industry. Precision Drilling Corp. deployed Hitachi Video Insights and Hitachi Manufacturing Insights to help optimize the performance of its rigs, using the latter to provide single-pane-of-glass visibility of its operating assets. 
Ericsson also made use of the Hitachi Manufacturing Insights software to help the telecommunications firm quickly design and manufacture 5G-related products. "5G is a hot area of growth, but there's a challenge in developing custom products for various carriers around the world," Rao said. "The ability to develop products in different form factors, with different technologies, and the ability to ramp up new products is going to be a key differentiator." 
Rao said Ericsson wanted to increase its volumes of new products tenfold while also retooling a brownfield manufacturing facility. "The transformative vision is to make the low-volume high-mix facility, in phases, a factory of the future," Rao said. Initially, the facility is highly dependent on human involvement for tasks such as soldering and quality control. Over time, the level of robotics involved will increase, as will the level of information and the visibility of the processes involved. 
As those three companies, Ericsson, Precision Drilling and Logan Aluminum, work to transform their operations, Hitachi can collaborate them on both vertical and horizontal levels, Andersson said. "That's part of what makes Hitachi unique. We have both deep vertical expertise, but we also have the IT and data analytics part of what we do," he said. "We also have horizontal capability in terms of analytics as well as centers with data scientists we can tap into to apply to customer cases," Andersson added. We have both sides of this."
As mentioned before, analyst feedback regarding Hitachi Lumada has generally been positive as well. For instance, the Forrester Wave for Industrial IoT Software released in the third quarter of last year noted that the company was a "powerhouse in its home market of Japan but less visible elsewhere." In its most recent Magic Quadrant on IIoT platforms, Gartner praised Hitachi's experience in "critical industrial sectors" where the company sells equipment. "There are limited proof points observed where Lumada adds value to non-Hitachi equipment," the Gartner document added. 
To fulfill its vision of helping clients drive digital innovation across the manufacturing sector and other industrial fields, Hitachi will need to continue to connect the dots — both between its myriad business units, while also continuing to build its arsenal of horizontal and targeted data-science based tools. 
"Data is increasing, of course," Rao said. "People need to figure out a way to handle and make sense of it. But then there's also the need to have a transformative vision. And that's what Manufacturing 4.0 is all about." 
Sign Up for the Newsletter
The latest IoT news, insights & real-life use cases...delivered to your inbox
You May Also Like
---