Wimbledon, IBM Launch Digital Platform for Player Insights
Wimbledon, IBM Launch Digital Platform for Player Insights
The new suite of digital features allows fans to dig deep into player stats and, so the organizers hope, spark long-term interest in the game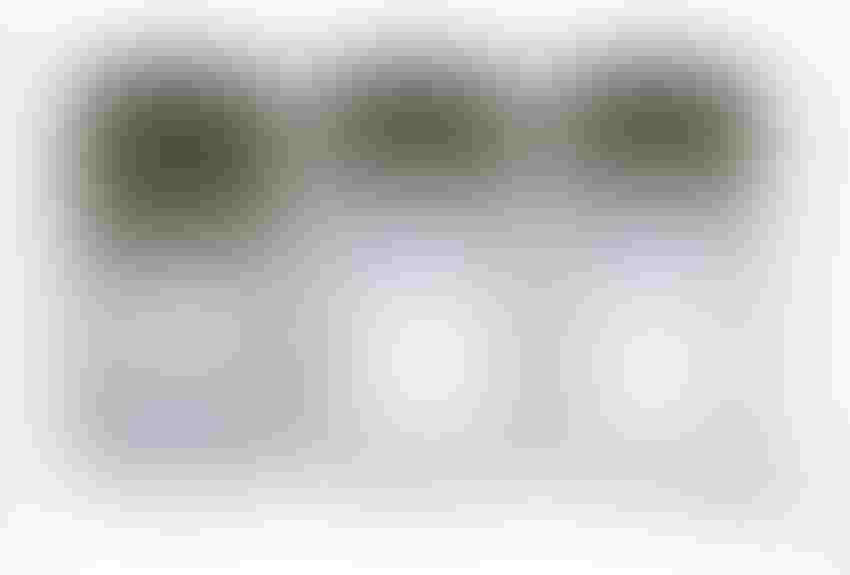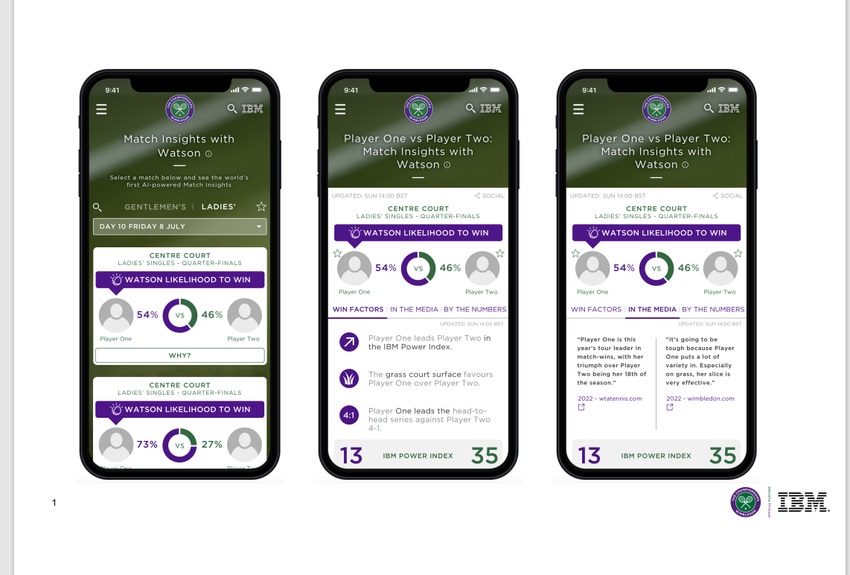 This year marks 100 years of Wimbledon's Centre Court, and 33 years of collaboration between the oldest tennis tournament in the world and IBM. The partners are celebrating the occasion by introducing a new suite of digital tools intended to drive fan engagement and improve the viewer experience. 
The new additions were motivated by the understanding that most Wimbledon attendees don't watch tennis at any other point of the year, and so often have little to no awareness of the players other than those who appear in mainstream media. 
"This is a very specific barrier to engagement from a broad group of people," said Alexandra Willis, communications and marketing director at the All England Club at a press conference. 
To increase viewer understanding of –  and hopefully interest in – the tennis industry, the partners are using AI and data automation to give deeper insight into player performance, history and the likelihood of success.
"We wanted to give insights in a more tangible way than just numbers," Willis said. "We wanted to give an overview of players and any additional content day on day and year on year encourage people to become fans for life. It has to be done at scale, has to be safe, and has to be done brilliantly."
Harnessing IBM's AI and cloud technology, the new platform includes a predictions feature, match insights and highlights reels and uses a combination of on-premises systems, private clouds and IBM Cloud to enable increased flexibility and scalability.
"We have created an innovative platform that takes huge amounts of data and creates insights to bring in new fans, and keep the attention of old fans," said Kevin Farrar, sports partnership leader at IBM UK & Ireland. "Data is at the heart of it – we have captured data on every player statistic from the speed of a serve to all the aces and faults, and created insights to roll out on digital platforms … it's very explainable AI."
In addition to these player statistics, the group uses information from media articles to identify the players to watch, potential upset alerts and predictions of who is likely to win. To combat the possibility of these features being used to enable gambling, the data given does not feature any percentiles or odds, only saying a player may be likely, quite likely or unlikely to win. 
The new features were piloted last year and are now set for commercialization on the Wimbledon website and mobile app. Success of the new features will reportedly be assessed alongside three core metrics; the popularity of the app (including demographics and rate of return), the impact it has on Wimbledon's reputation and the progression of the partnership in response. 
This is not the first time IoT and AI capabilities have been harnessed in the sports industry to improve the viewer experience and fan engagement. At this year's Kentucky Derby, sports technology startup OpenLocker launched a platform offering digital collectibles of contesting jockeys and their horses, while Spotlight Sports Group offered an AI-based automated horse race which the group said will make horse racing "digestible, understandable." Similarly, professional sports organizations such as the NFL are using data collection to monitor and enhance athlete performance.
Sign Up for the Newsletter
The latest IoT news, insights & real-life use cases...delivered to your inbox
You May Also Like
---