Where Is the IoT Gold Rush?
Where Is the IoT Gold Rush?
For many companies, the Internet of Things is not an abstract concept but is a reality. So where are all of the profits?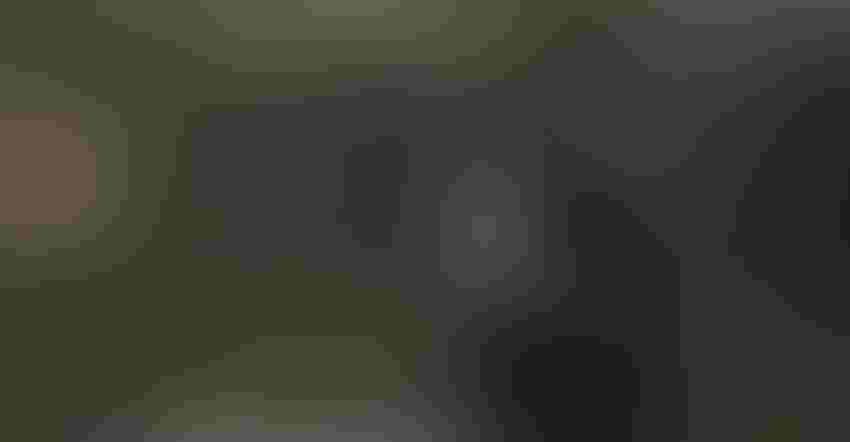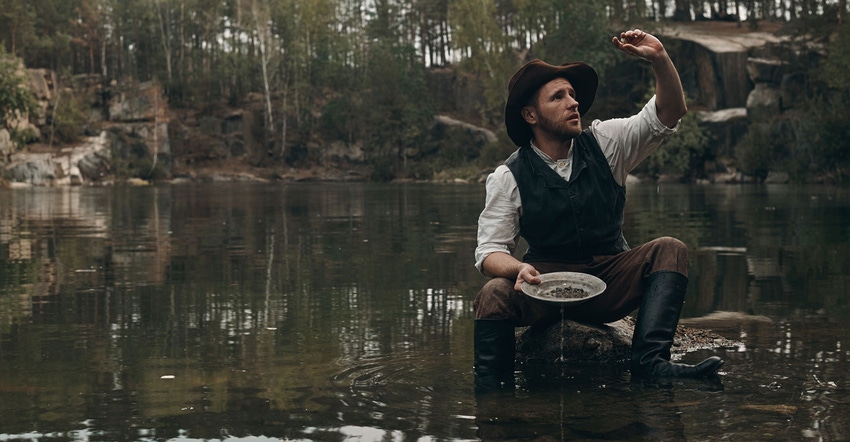 Some of the earliest projections about the Internet of Things sound something like advertisements for gold rushes in the nineteenth century, proclaiming something like: "Extraordinary opportunities to get rich await!"
As 2016 draws to a close, it's still too early to tell who will make the most profit from the Internet of Things, but now big tech vendors are hoping that they can dominate the market. That is essentially what happened during the California Gold Rush, when well-heeled gold companies armed with new techniques like hydraulic mining displaced the earliest gold seekers who relied on crude techniques such as panning to find gold. Of the tens of thousands of settlers from around the world flocked to California to find gold, few of them realized their dreams.
Who then stands to strike it rich from the Internet of Things? Some industry observers are frustrated that the path to revenue seems to be long for most companies investing in the technology. Earlier this month, Bloomberg published an article capturing this sentiment titled "Enough Hype: U.S. Economy Needs Internet of Things to Deliver."
Still, it would be shortsighted to dismiss IoT as a mere fad. "I think we are beyond the hype. IoT is a reality now," says Ton Brand, senior director of marketing and industry development at Wireless Broadband Alliance. "There is still a lot product launches and a lot of testing, but, in terms of importance for the industry, but the forecasts are still strong. There is no going back," Brand says.
The situation with the Internet of Things right now reminds me of an unforgettable scene in the movie "Jerry Maguire," where Tom Cruise yells: "Show me the money!'" says Tamara McCleary, CEO of Thulium.co. "Industry seems to be shouting: 'Where is the ROI in the IoT?'" 
Related: 11 IoT Predictions for 2017
Understanding Customers in New Ways
A big part of the answer to that question lies in using the Internet of Things to understand customers. "The IoT can offer us priceless real-time, context-aware data feeds from multiple product sources collected over time delivering valuable insights into customers thereby increasing customer satisfaction," McCleary says. "There is money to be made and marketshare to gain in building customer-centric relationships which cement brand loyalty and increase new customer acquisition through exquisite reputation management."
For years, critics have lamented that the Internet of Things is more marketing than reality. But one could also argue that many purely software-driven companies are hype, and that there is ultimately more potential in technologies that merge the digital with the physical. Companies like Apple and Tesla have used this fact as a competitive advantage in vastly different fields. This could ultimately hold true with the Internet of Things as well. 
For one thing, many industry pundits failed to predict just how hard it is to make money with purely software- or web-based technologies. Many software-based companies themselves risk disruption. It's not hard for a competitor to come along and copy a promising idea—just ask Foursquare, Evernote, or Dropbox. 
Software Eats the World—along with Some Software Startups 
And then there is Marc Andreessen's famous 2011 Wall Street Journal article about software eating the world. Five years later, much of the article still rings true. But while the article acknowledged that creating new software-powered company in an established industry is "brutally difficult," several of the companies he hailed as innovators have seen their stock crater.  There is Zynga—the online game developer whose stock hit $14.69 in March 2, 2012. Now, its stock is worth less than $3 per share. Groupon has seen its stock fall in roughly the same time frame from $20 to $4 per share. Then there is Twitter, which has seen its stock fall from $69 in January 2014 to about $18 today.
Andreessen quipped that innovative software companies founded during the financial crisis would be "extremely strong and resilient" when the economy recovered. "And when the economy finally stabilizes, look out—the best of the new companies will grow even faster," he wrote. Now, with the Dow near record highs, the opposite seems to be the case for at least several of these firms.
While it may be tough to strike it rich from the Internet of Things now, it's still early in the adoption cycle.
But as the technology converges with Big Data, there are numerous possibilities for revenue generation. "People are really starting to understand that if we have billions of devices out there and have all of this data in our networks, we can look at it and see what kind of value there might be for third-party services," Brand says. "Everything is becoming more service oriented. It doesn't stop with selling the device or the equipment. There are going to be longer life cycles and more data. Things will ultimately become more service driven than product driven," Brand predicts.
There are parallels here, too, with the California Gold Rush, says Tamara McCleary. "If history repeats itself and teaches us anything, it was not the gold that mattered, it was what the gold could offer," she says. "The real opportunity in the IoT is not the IoT products themselves, (the golden nuggets), but rather, it's the information we can gather about customers, (rich data that enable companies to solve problems, or prevent problems), that tip the scales of profits."
It is easier to dismiss tech trends that it is to predict them. But if we assume that the Internet of Things is in a stage of adolescence now, the industry could mature considerably in just a few years. "By 2020, the Internet of Things seem like the stuff of science fiction, with more than 50 billion machines talking to each other," McCleary says. "But one thing has not changed and will never change: business (and personal) growth has always been about relationships—making new ones and strengthening the old ones."
Lowering the Cost of Customer Churn
Companies looking for the return on investment in the IoT should ask: what's the cost of customer churn? "One negative experience requires 12 good experiences to make up for it," McCleary says. "A company can lose up to 30% of its customers each year. It costs seven times more to acquire a new customer than to retain a current one. Enterprise companies that raise their customer experience score by 10% can realize additional revenue of $1 billion. Companies that raise their customers retention rates by 10% can increase their value by 30%."
The Internet of Things could offer enterprise companies new opportunities for building relationships with their customers. "I find it deliciously intriguing that 68% of clients switch brands because of perceived indifference, compared with 14% for dissatisfaction with product or service and only 9% for price," McCleary says. "Even though we know it's not price that drives market share, for some reason I find most companies are still focused on this perception of value. It's a misperception," she says.
The vast majority of people are willing to pay more for an improved customer experience. "Only one percent of customers feel that vendors consistently meet their expectations," McCleary says. "We have a 99% opportunity to meet or exceed current customer expectation. The bottom line is that the IoT offers us the information we need to capture the 99%. Focusing on services not products is where the IoT will drive customer growth, and the companies that focus on these services will be the ones to strike it rich."
Sign Up for the Newsletter
The latest IoT news, insights & real-life use cases...delivered to your inbox
You May Also Like
---