When Field Service Technicians Are Like Fighter Pilots
When Field Service Technicians Are Like Fighter Pilots
To keep up with IoT, many field service technicians must up their digital game.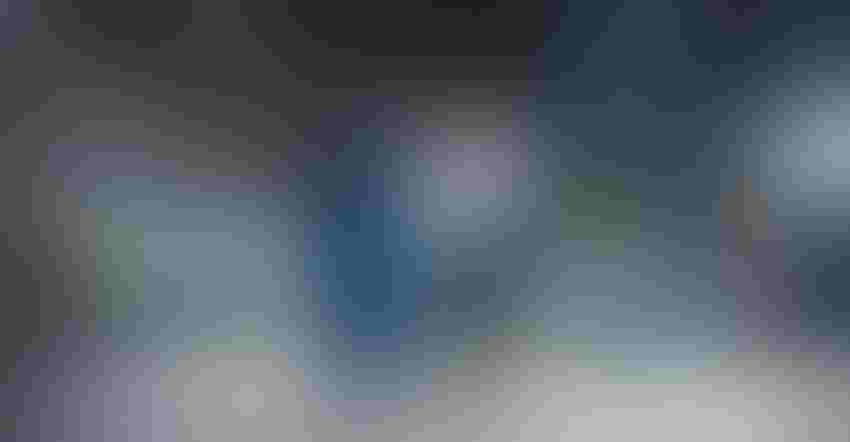 One theory has it that connected technologies like IoT will change the nature of employment by simplifying many professional duties in the short term before attempting to automate away those tasks in the long run. Perhaps the clearest example of this can be found in companies like Uber and Lyft. To become a ride-sharing driver is an easier prospect — although in some cases negligibly — than becoming a cab driver. In the long run, however, both companies have made their intent clear to use autonomous vehicles to do away with such positions.
A handful of companies focused on augmented reality (AR) technology have argued that field service technicians could be in for a similar disruption — at least in the sense that technology could help streamline many maintenance tasks in years to come. Workers donning an AR headset, for instance, could receive step-by-step instructions that guide them through, say, the repair of, say, an HVAC system or a vehicle. That capability could, in theory, enable someone with little experience to carry out an array of repair and maintenance tasks. And if they have a problem with a repair task, they can enlist the help of a remote expert to help them out.
In a similar vein, Porsche announced last month it would use AR technology to help mechanics reduce service times by up to 40 percent for maintenance problems requiring technical support.
Porsche's strategy for using AR focuses on improving service rather than "deskilling" the maintenance profession. "The Porsche technicians in the U.S. have commonly been referred to as the 'fighter pilots of the industry,'" said Doug House, manager, technical support at Porsche Cars North America in a video. And as such, the goal of the AR technology in question is not to "deskill" the work of their highly-trained mechanics, but to heighten their efficacy. "We have the best technicians in the world in our dealers. We still have to give them the latest technology because it changes, literally, overnight," House added.
Scott Berg, the chief executive officer of ServiceMax, a division of GE Digital has a similar take on the cutting-edge of how technology is changing the nature of field service technicians' work. "A lot of machinery that was largely just mechanical in the past is increasingly digital," Berg said. That digital component requires technicians to expand their skill set considerably.
A ServiceMax customer, Technogym, provides an example of this trend. The maker of high-end fitness equipment offers treadmills that are "basically a giant computer on top of a belt and pulley system," as Berg puts it. "And why is that? Well, they've got personalized workout plans. Their treadmills integrate with smart watches. They've got fobs that you plug in that remember how far you ran last week, and encourage you to run farther this week."
Over the years, the maintenance workers who service Technogym equipment have had to learn about computer hardware and Wi-Fi networking to carry out their jobs.
Commercial coffee equipment maker Bunn-O-Matic Corp. provides another example. Bunn offers high-end espresso machines with computing hardware and touch screens. "It's a computer with water boilers," Berg said.
Technogym and Bunn are not outliers for ServiceMax. "In a lot of our industries we see a rapidly-changing technician profile," Berg said.
This swift change poses a challenge to the maintenance and repair industry, which often struggles to recruit younger employees. The average age of U.S. workers in installation, maintenance and repair occupations is 42.7 years old, according to data from the Bureau of Labor Statistics. "You have an aging demographic in the technician population," Berg said. "You've got a skill gap. Now, you need a computer-savvy and digital-savvy workforce. That may not be the workforce you have. Do you retrain the folks who have? Can you attract young talent with the skills you need into a traditionally mechanical job?"
Ultimately, a better analogy for the maintenance job of the future could be a mechanic rather than an Uber driver. Not long ago, there was little digital equipment in cars. "Now, if you open the hood, it's hard to even know what you are looking at," Berg said. "It's encased. And it is a giant computer."
Sign Up for the Newsletter
The latest IoT news, insights & real-life use cases...delivered to your inbox
You May Also Like
---