Using IoT for Safety Is a Priority for Many Industrial Firms
Using IoT for Safety Is a Priority for Many Industrial Firms
As COVID-19 has transformed work environments, many industrial firms are turning to IoT-for-safety applications.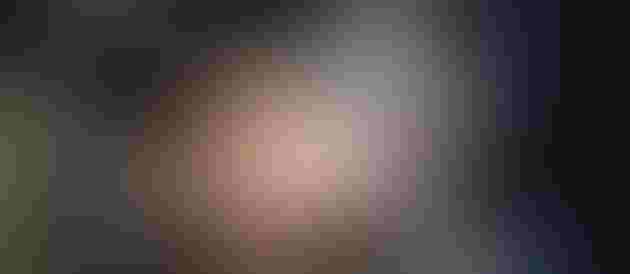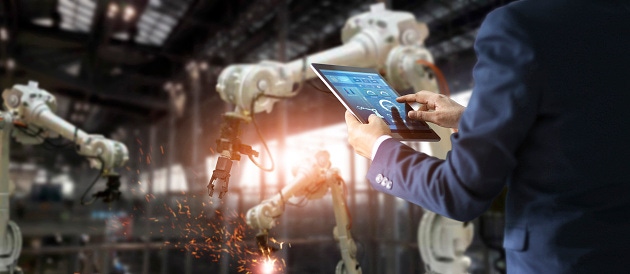 Key takeaways from this article include the following: 
COVID-19 has redefined how many industrial organizations view safety initiatives. 

IoT technology can enforce social-distancing measures and enable remote access to industrial equipment, helping industrial companies keep workers safe.  

Augmented reality and virtual reality technology also can facilitate remote work. 
Safety has been a long-standing priority for industrial companies. With COVID-19, though, protecting workers has taken on new dimensions. In recent months, industrial organizations have enacted measures to slow the spread of the novel coronavirus. In addition to requiring workers to wear masks and maintain at least six feet of distance when possible, they have ramped up automation and adjusted shifts. 
The top goal for manufacturers is "to have employees who feel safe," said Ben White, vice president, corporate development at Taco Comfort Solutions, a heating and cooling equipment manufacturer in a webinar from the Brooking Institution.
A growing number of industrial organizations have invested in Internet of Things (IoT) and other technologies such as augmented and virtual reality to protect workers as momentum in the sector builds. While the central focus of industrial IoT technology has been operational efficiency, an emerging focus is using IoT for safety.
Sensors for Social Distancing and More 
One strategy to ensure workers comply with social-distancing protocols is to use sensors that signal an alarm when workers step too close to one another. Such sensors can also help industrial organizations perform contact tracing. 
Manufacturers have deployed several sensor types for this purpose, ranging from various wearable sensors to camera-based equipped with computer vision capabilities. Ford, for instance, has tested RFID wristbands that vibrate when another worker approaches. The system sends alerts to supervisors to monitor worker compliance with social distancing protocols. 
Sensor-based technologies to monitor social distancing tend to differ from those used for asset tracking. For one thing, monitoring employees requires greater precision than, say, tracking the assembly of a car moving throughout a manufacturing site, said David A. Horsley, a professor at the University of California, Davis. "For this social distancing application, you want to know where people are, and their separation to, let's say, a few centimeters," said Horsley, who is also the chief technology officer at Chirp Microsystems. 
Other industries are adopting similar technology to enforce social distancing. The Göbecke Bakery in Leipzig in Germany, for instance, requires workers to wear Bluetooth tags that communicate with beacons in the bakery. The system sounds an alarm when an employee is closer than 1.5 meters (about 5 feet) from a colleague for more than 15 seconds. Social distancing in the small bakery can be challenging, given the roughly 20 employees — among them, bakers, pastry chefs and cashiers — who navigate the space at any given time. 
Spatial constraints are also typical in many factories and warehouses. Even though many factory and warehouse owners have embraced automation in recent years, human work is intrinsic to these facilities' operation.
IoT sensors can also "continuously monitor air quality throughout worker shifts," according to Richard Howells, vice president solution management at SAP Digital Supply Chain. "These sensors can track temperature, humidity and particulates in the air that could potentially increase the risk of transmission."
Remote Access to Machines 
Operational technology systems have traditionally relied on input from in-person staff. But as industrial organizations reduce the number of workers within a facility to a bare minimum, remote access to equipment becomes more important. 
While the majority of industrial organizations still rely on workers to be physically present in facilities, the concept of remote work for management and other positions is gaining in popularity. 
"We've found that people can do their job just as well, sometimes if not better, from home," said John White, III, senior vice president, OEM sales at Taco Comfort Solutions. "I don't know if we'll ever go to 100% work from home, but I think, going forward, that practice will probably be much more acceptable [for manufacturing] companies." 
Augmented Reality and Virtual Reality 
Many manufacturers have shifted some degree of engineering and design work to be remote. Augmented reality (AR) and virtual reality (VR) technologies can assist that transition. Seven out of ten automotive plant executives, for instance, report COVID-19 has convinced them to plan or accelerate AR and VR implementations, according to a July survey from Grid Raster. The most common application of the technology — with the support of 68% of respondents — is virtual automotive design. 
Augmented reality technology can also support remote collaboration, allowing colleagues to work together to, say, service a machine without all of them being in the same room.  
Augmented reality is "becoming very popular in the enterprise as well as the industrial world," said Inderpreet Shoker, senior analyst at ARC Advisory Group in an online interview. 
IoT-Based Access Control 
Ensuring workers in manufacturers limit potential exposure to COVID-19 can be vexing, considering how contagious the virus is. Workers could be exposed to the virus via droplets deposited on commonly touched surfaces or by encountering an asymptomatic colleague.      
IoT-based access control systems can address these challenges. First, they can grant employees contactless entry to a facility. In addition, contactless access control systems can work in conjunction with thermal imaging cameras to detect employees with elevated temperature, although this strategy is imperfect given the potential for asymptomatic spread. Smart access control systems also offer support for automated COVID-19 self-attestation questionnaires, which ask employees to verify they haven't recently come into contact with anyone infected with the virus. Smartphone-based access control technology can also enforce social distancing enforcement policies. 
Smart access control systems can also enable system administrators to make and enforce changes to shift schedules to reduce the number of employees entering a facility to a bare minimum, said Kieran Hannon, chief marketing officer of Openpath. "In the past manufacturers viewed IoT-based access control to address their physical security needs," Hannon said. Now functionality that can optimize worker safety has a greater priority.  
Autonomous Vehicles, Drones and Robots Also Promote Social Distancing
Interest in autonomous vehicles is on the uptick again as ridesharing and mass transit use has dropped precipitously with the emergence of COVID-19. But interest in autonomous vehicles — and drones — is also surging in industrial contexts, given the potential of the technologies to automate some functions in warehouses and manufacturing facilities, Howells said. Autonomous vehicles can help streamline inventory management and quality assurance tests. They can also automate the task of picking goods from warehouse shelves.  
Interest in robotics and automation is also growing. "The lowest-hanging fruit for robotics and AI is to automate the most routine and mechanical tasks that humans do so as to free them up to focus on higher-value tasks," Howells said. Embracing such technologies can also reduce the number of workers who must be physically present in industrial facilities. The ultimate aim isn't eliminating human workers, according to Howells. "Artificial Intelligence and robotics don't take the person out of the process," he said. "It takes the robot out of the person. People are and will continue to be your most important resource, and giving them the tools they need to do their jobs safely and effectively will be the most important task." 
Sign Up for the Newsletter
The latest IoT news, insights & real-life use cases...delivered to your inbox
You May Also Like
---