The Story Behind Schneider Electric's U.S. Smart Factory 
The Story Behind Schneider Electric's U.S. Smart Factory 
The process of boosting the intelligence of the facility in Lexington, Kentucky started decades ago, although recent investments have upgraded its capabilities.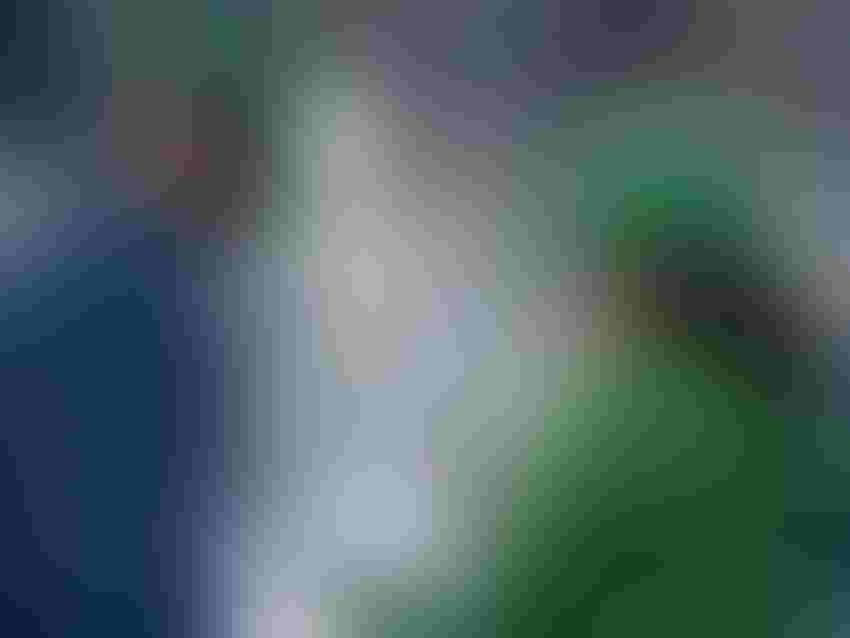 What, exactly, is a smart factory? Rudimentary definitions tend to emphasize an intelligent factory's use of digital technology and connectivity. More sophisticated descriptions paint a clearer picture, such as Deloitte's, which describes a smart factory as "a flexible system" that can "self-optimize," "self-adapt" and "learn from new conditions in real or near-real time, and autonomously run entire production processes." That is, a smart factory leverages a feedback loop to self-optimize its operations on a broad scale.
Schneider Electric recently announced the company had debuted the "first smart factory in the U.S." that led to 90% paperwork elimination and reduced the mean repair time by 20%. 
Based in Lexington, Kentucky, the facility has been in operation since 1958, when the company Square D opened it. Schneider Electric acquired Square D in 1991. Ever since, Schneider has steadily upgraded the facility, laying the groundwork for the smart factory branding this year. The facility manufactures load centers and safety switches. The manufacturing process involves pressing, riveting, welding, painting, assembly and quality testing.
Luke Durcan, director EcoStruxure at Schneider Electric, is quick to point out the challenge of pointing to any specific time when the Lexington facility earned its smart status. The prospect of building a smart factory is "always a progression over time," he said. "It's not a one-shot-and-done kind of deal."
Indeed, the roots of the smart factory stretch back decades, predating the widespread use of the term. The process of integrating various technologies and putting them under a single umbrella has emerged as a priority more recently. "You put it under [the smart factory] banner, and all of a sudden, people are a little bit more interested," Durcan said. "And if it looks sexy, it's easier to get the internal investment to make it work." 
Relevant initiatives in the Lexington smart factory story include a material requirements planning (MRP) investment software investment following Schneider's acquisition of the Square D facility in 1991. This later gave rise to an enterprise resource planning (ERP) rollout. 
Early efforts to extend automation throughout the plant boosted the productivity of lathes, presses and machining centers. This investment in automating isolated machines, which PwC terms an "Industry 3.0" initiative, can provide a springboard for Industry 4.0 initiatives, which often focus on plant-wide productivity gains based on digitization and data integration. 
In the 1990s, the managers of the Lexington plant "caught the lean 'bug,'" just as their counterparts working for companies across the world did. 
The lean philosophy, with its emphasis on reducing waste and optimizing worker workflows and processes, continues to be a priority. "This isn't a technology piece. This is about people and process. This is about investing in a capability and lean flow as well as kanban management through the facility," Durcan said. 
In terms of its lean focus, the Lexington facility is a sort of microcosm for Schneider Electric's embrace of lean manufacturing philosophy at large. 
One example of a lean-inspired reduction in waste is a deployment of Schneider's EcoStruxure Resource Advisor and Power Monitoring Expert tool to enable a 3.5% reduction in annual energy use as well as a $6.6 million reduction in regional savings since 2012. 
Roughly a decade ago, the managers of the Lexington facility invested in a power-and-free conveyor system within the facility. The power-and-free system has a top and bottom track. The overhead track is known as the "power" track, while the lower one is called the "free" track. The length of the entire track is more than one mile in length. 
This investment to automate material handling in the facility predated the surge in popularity of buzzwords like Industry 4.0 or IoT. Ditto for a manufacturing execution system (MES) investment in the 2000s, which helped drive progress in terms of the material-flow–based data integration.  
"As we fast forward to today, we've got a couple of major initiatives to pull all the different pieces of data together," Durcan said. That means synthesizing data from the plant's MES, ERP and other discrete systems sitting around the facility. For instance, the facility uses IBM's Maximo software for maintenance management and process-related matters. "Maximo holds a lot of our maintenance repair documentation process. SAP holds that asset model that we have across the facility," Durcan said. The plant uses the Wonderware data integration platform to help visualize all manner of facility-related data. "We've got these numerous investments and decisions we've made over time," Durcan said. "But we're using a centralized OT, operational technology data integration layer to bring it all together." 
When asked how Wondware relates to Schneider's Ecostruxure platform, Durcan explains that a UK-based company Aveva that manages the software is a majority-owned subsidiary of Schneider. "When I talk about EcoStruxure, I talk about Wonderware being part of the EcoStruxure solution," Durcan said. "It is a separate legal entity to Schneider, but as far as our clients are concerned, it's part of the Ecosruxure." 
A deployment of Aveva Insight Data software and the data integration it led to a reduction in downtime of critical processes by 5%, according to a press statement.
The Lexington facility uses an asset model with hierarchical relationships of various objects to provide a measure of Overall Equipment Effectiveness across the facility. "When you implement the hierarchical solution within SAP, you can use that as an asset model framework that you can then extract or project into other systems," Durcan said. "SAP is the cornerstone asset model. If I want to know what the model is in Maximo, I can pull it from SAP. If I want to know what it is in Wonderware, I'll pull it from SAP. So again, it's a single source of truth concept is creating a consistent asset model across the enterprise."
The Lexington facility has also helped make Durcan a fan of augmented reality technology, which he admits he viewed skeptically several years ago. "Four or five years ago, when I first came across AR, I thought: 'Yeah, it's kind of fancy, it's eye-catching. But it isn't really going to do anything.'" 
A Schneider product known as Augmented Operator Advisor in use in the Lexington facility helped win him over. "We implemented it in Lexington two years ago, and it is really cool," he said. "I'm a convert." 
A worker using the system can walk up to one of 16 machines in the facility that currently has augmented reality capability and see live operational data. All the worker has to do is to scan a QR code with a smartphone or tablet first. "You get a live feed from the PLCs to the smartphone or tablet," Durcan said. "You know what the status is, whether it is running, whether there are any faults, alarms or safety issues. From an electrical perspective, you get to see if there's any electrical issue there. You get to look inside the panel." In all, the AR technology has reduced the time to repair a broken machine by an estimated 20%. 
The AR technology not only drives productivity of individual machines but does so throughout the facility. "These workflow tools in the augmented reality environment allow us to accrue information about machine performance from the maintenance guy or girl to say: 'Okay, we saw this piece of data. We think this is what happened.'" That is, that worker can choose from a drop-down box and report when a bearing is failing, there is a lubrication or seal problem, or when a motor has burned out. Contrast that with asking the worker retrospectively to report on machine problems. "Whereas if you're doing [this reporting] in real time with a cool tool, which kind of nudges these guys and girls, it makes it a lot more powerful," Durcan said. The AR-driven process helps train analytic models and ultimately machines to run better over time. 
"This is the ingestion of context at an industrial scale," Durcan said. When you do that, that's really where we move to smart factories. That's how you really get to a point where we're training algorithms to be really intelligent."
Sign Up for the Newsletter
The latest IoT news, insights & real-life use cases...delivered to your inbox
You May Also Like
---