Supply Chain Digitization Drives Business Value at Henkel
Supply Chain Digitization Drives Business Value at Henkel
Henkel, a consumer goods company, has used analytics to wrangle its supply chain into submission during regular –and pandemic—times.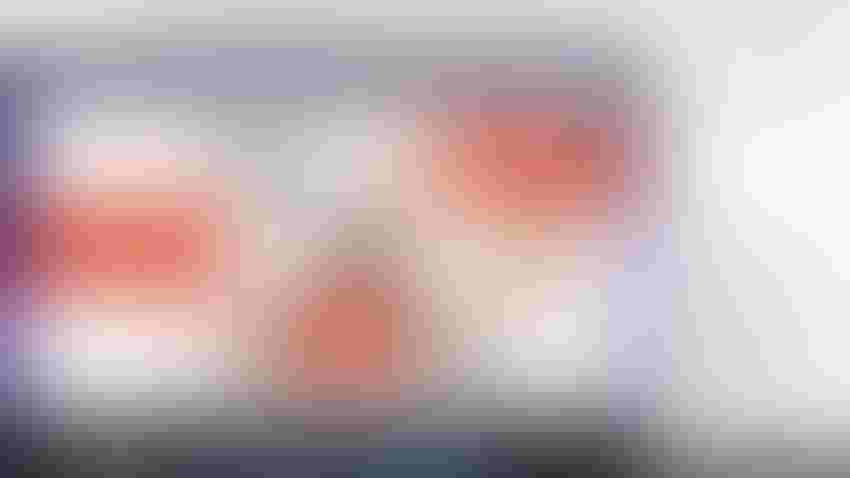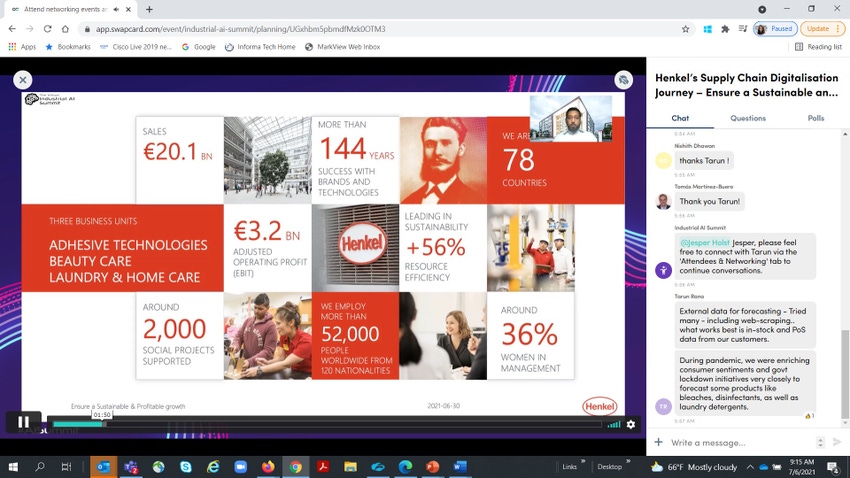 For Henkel, a chemical and consumer goods company, using analytics to gain insight into the supply chain has become hard-coded into its DNA over the past several years.
With $20 billion in sales, the Düsseldorf, Germany-based company has three divisions: adhesive technologies, laundry and home care, and beauty care.
Like other organizations, Henkel began a supply chain digitization journey several years ago, primarily to curb costs and become more efficient. But its initial foray into deploying Internet of Things (IoT) sensors to track various aspects of its supply chain – from manufacture and product supply to truck logistics and customer demand – gave way to a digital way of doing business that is automated, data-driven and agile in the face of rapid change.
As moderator of a session on supply chain digitization at the Industrial AI Summit, Richard Self noted that Henkel's digitization brought the kind of ROI that companies seek when they introduce sensors, analytics dashboards and IoT applications into their environments.
"There is no point in doing all this digital transformation stuff, or AI [artificial intelligence], if it doesn't bring business value and if it isn't sustainable," said Self, research fellow for the Big Data Laboratory at the University of Derby. If it's just a flash in the pan, it isn't worth doing."
An Unwitting Path to Supply Chain Digitization
In 2013, Henkel "unknowingly" began a digitization journey, recalled Tarun Rana, corporate senior manager for digital transformation at Henkel. The project began as an ISO-standard energy efficiency and sustainability initiative, Rana recalled. Henkel connected its 33 factories globally to a single cloud instance, Rana said.
By 2019, Henkel already had more than 30 applications – such as energy meters and flying drones – connected to one digital ecosystem. In turn, Henkel has also created digital twins of these various processes, where the material process is replicated digitally.
But, according to Rana, localized connectivity of these various applications and processes still creates data silos that can be better integrated down the line.
"What we have managed so far is to achieve localized digital twins … connecting one supply chain or one network around the factory." The goal, Rana said, is to achieve an "end-to-end digital twin of the supply chain by 2025."
During the session, Henkel aired a video that demonstrated how a digital twin enables the company to sense demand for laundry soap. Algorithms are being run to determine the supply that should be generated for a given demand. Bottles arrive at a facility to be shaped, filled and bar-coded so they can be scanned and tracked.
Laundry soap bottles are loaded on automated vehicles that are powered by IoT sensors and AI algorithms that dictate their destination based on demand.
"It's very important to sense what our customers require," Rana said. "We use a demand sensing engine to better forecast, using internal Henkel data and external data such as POS [point-of-sale] data, in-stock data."
Rana noted that this analytics strategy became critical as the company faced panic buying during COVID-19 in 2020.
"When we are looking into fear buying," Rana said, "we have witnessed machine learning algorithms outperform anything that we have seen so far in the market in terms of statistical algorithms, or gut feeling or human biasing."
Algorithms take into account historical consumption but also the dependent demand of finished goods to prescribe quantities that should be created. "It's a fast-moving business," Rana said. "We use prescriptive analytics with simulations so that colleagues can play around with these simulations to find opportunities to save on costs."
Henkel also uses AI-enabled computer vision cameras to monitor its single-dosage pouches for washing machines. "Every pouch is checked for defects: improper sealing, air bubbles, pin holes and the like," Rana said. This also enables continuous monitoring of the equipment for proactive maintenance and optimized production practices for the pouch production.
Once goods are produced, IoT sensors also gather data to optimize logistics: The data tracks packing of trucks, lifting pallets, truck transport, whether a truck is full or partially full, etc. All these analytics are gathered from IoT sensors.
"Whether it's in manufacturing, in the transportation or in the usage of the product, we are looking into every element of sustainability [to help] us to save on costs," Rana said.
Supply Chain Congruency: All Departments Working to Solve the Same Problem
During 2020, as the pandemic reverberated through the supply chain, it created dramatic imbalances in demand for goods such as toilet paper that managers needed to reconcile with their analytics. Demand could grow 30 times the normal level. "Every department and every function is working towards solving the same problem. You can also call it out-of-stock avoidance," Rana said.
"We extract data from planning systems, CRM [customer relationship management], from production systems and try to combine them together so each function has one picture, or a single source of truth," he said. "Each of these functions is trained to act in a fast manner for unprecedented changes."
This congruency helps Henkel compete more effectively in the marketplace.
Ultimately, Rana said, digitization has enabled the business to pivot and take advantage of opportunity before it expires. In today's global, quick-paced economy, this may be one of the chief advantages of sensor data and digitization generally.
"All this agility and responsiveness allows us to take advantage of short windows of opportunity," Rana said. "We sometimes get hints from our key accounts that a competitor is out of stock, so in order to be competitive, we need to take advantage of short windows."
Sign Up for the Newsletter
The latest IoT news, insights & real-life use cases...delivered to your inbox
You May Also Like
---