Study: IoT/ERP integration key to digital transformation
Study: IoT/ERP integration key to digital transformation
New research from IFS shows that only 16% of companies consume IoT data within their ERP systems; legacy or inflexible ERP software and challenges selling management on the value were cited as obstacles to IoT/ERP integration.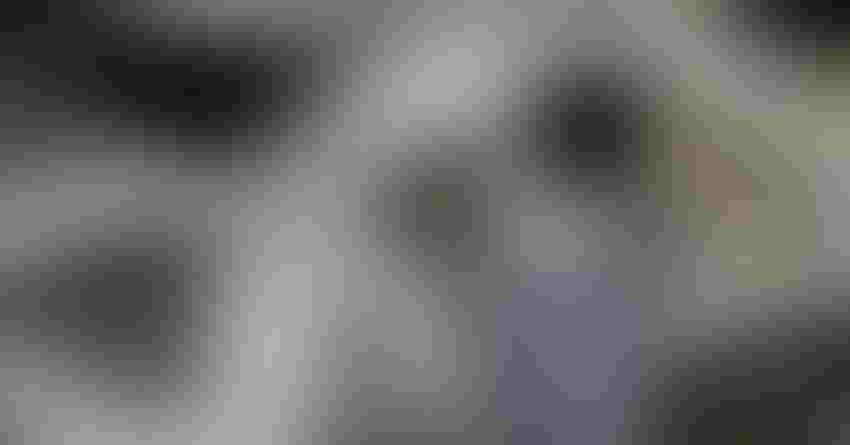 Macro photo of tooth wheel mechanism with ERP concept words
Thinkstock
Companies struggle to integrate industrial IoT data with transactional systems and are failing to realize the full benefits of digital transformation as a result, according to a new IFS study.
Regardless of company size or maturity with IoT and digital transformation projects, only 16% of the 200 manufacturing and contracting executives surveyed said they consumed IoT data in ERP systems. It's a big reason why, according to Rick Veague, IFS chief technology officer for North America, companies that consider themselves far along in their digital transformation projects concurrently indicated that they don't feel they are fully realizing the benefits of those efforts. Asked what the major obstacles to IoT/ERP integration are, Veague said many organizations are dealing with legacy or inflexible ERP software and/or IT is facing challenges selling the value internally.
To fully leverage IoT data, companies must bring it from the plant floor and the field to senior management and line managers, according to survey's report, "Industrial Internet of Things and Digital Transformation." Enterprise software can automatically operationalize IoT data, issuing work orders when certain equipment conditions are present, scheduling technicians in the field according to their proximity to a call, or adjusting production schedules depending on fault reports and overall equipment effectiveness calculations, according to the report.
[IoT Data & AI Summit demonstrates how the next generation of IoT and AI technologies will converge to unlock the intelligence of things. Get your ticket now.]
"Their vision around IoT and the transactional systems that run the business was disconnected, and it's difficult to capitalize and monetize the results they get from IoT," Veague said. "People were farther along [in digital transformation strategies] than we thought, but pretty far away from reaching the level of business benefit."
The global enterprise software vendor commissioned the study to better understand the role of IoT and where the market is in the progression from concept to routine IT practice, Veague said. Respondents were divided into groups that IFS calls IoT Leaders and IoT Laggards, depending on how well their enterprise software prepared them to consume IoT data, as well as Digital Transformation Leaders and Digital Transformation Laggards depending on how well their enterprise software prepared them for so-called digital transformation. The two "Leaders" groups overlapped, with 88% of Digital Transformation Leaders also qualifying as IoT Leaders, suggesting IoT is a technology that underpins the loose concept of digital transformation, according to the report.
"Digital transformation is a concept, but it's very real in terms of where the markets and where solutions are headed," Veague said. "We believe the tools to enable digital transformation are IoT."
Companies pegged as leaders in digital transformation reported being involved in challenging IoT use cases that required not only sensored, connected devices, but more advanced IoT/ERP integration between those devices and enterprise applications, according to the report. Those use cases included asset performance management, monitoring performance against service-level agreements and monitoring overall asset portfolio management.
As an example, Veague pointed to an IoT use case by an IFS customer — an offshore, deep-water oil driller. The company owns its rigs, but an oil company only pays it if the drills are operating. Seeking to improve uptime, the driller wanted to access data from sensors on its rigs in real time in the context of the asset management system to enable predictive maintenance, pulling together data on operational characteristics of the asset; repair history; and factoring in variables like weather, depth and more. Data from sensors wasn't integrated with the transactional system, forcing the company to print reports from the database in which the IoT data was collected, and hand them off to someone else to manually input the data in the enterprise asset management (EAM) system. To ease this process, the business implemented IFS IoT Business Connector, a set of components that connect the Microsoft Azure IoT Suite, or an alternative discovery environment, to receive and operationalize data from devices and deliver it to IFS enterprise software.
"Now they're moving into condition-based maintenance. They do maintenance based on the correlation of the IoT data coming off the rigs," said Veague, adding that it has amounted to massive efficiency and cost savings.
Sign Up for the Newsletter
The latest IoT news, insights & real-life use cases...delivered to your inbox
You May Also Like
---