Smart-Ag Team Wins IoT Hackathon at IoT World 2019
Smart-Ag Team Wins IoT Hackathon at IoT World 2019
Smart Ag, a team composed of personnel from Cisco, HydroTrek, Roietronics and the University of Pittsburgh, won the IoT hackathon at Internet of Things World 2019.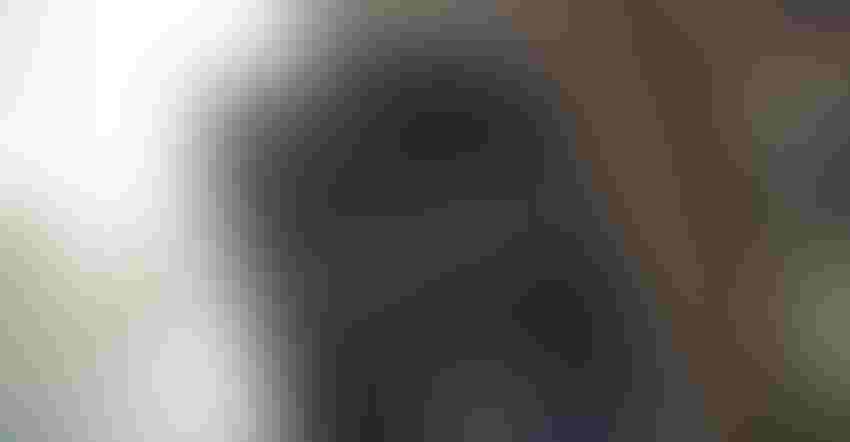 Smart Ag – a team made up of personnel from Cisco, HydroTrek, Roietronics and the University of Pittsburgh – won the recent IoT hackathon at Internet of Things World 2019 in Santa Clara, California.
The IoT hackathon, hosted in partnership with BeMyApp and sponsored by SAIC, called on teams to address a key challenge faced by the agriculture industry. The U.S Department of Agriculture was also present to facilitate the hackathon. Co-team leaders Vijay Ramakrishnan, machine learning engineer at Cisco, and Sudhir Kshirsagar, founder of HydroTrek, joined forces with team members Priya Kshirsagar, independent game developer, Steve Mylroie, owner of Roietronics, and Mohit Jain, student at the University of Pittsburgh, to address two key challenges faced by the farming community: increasing irrigation efficiency and reducing storm water runoff.
"Our approach was to leverage advanced and affordable technologies," said Ramakrishnan, "to address the economic, administrative and engineering aspects of these challenges."
Determining near-exact soil moisture levels is essential for precise watering in farming, but the financial cost is prohibitively high when this is attempted with traditional technology. Sudhir Kshirsagar said, "We built a prototype using an inexpensive yet reliable Bluetooth Low Energy (BLE)-enabled IoT soil moisture sensor and a powerful BLE gateway that used NB-IoT to channel the data from multiple sensors to the Azure IoT Central platform."
"Working with the top U.S. Department of Agriculture officials and technology experts from Silicon Valley gave me a lot of exposure on how to build Internet of Things applications for the agricultural sector. The U.S. Department of Agriculture had a plethora of scientific data that I learned to mine and extract valuable information from for water conservation," added Ramasrishnan.
Smart Ag's solution also included a conversational AI aspect that interfaced with Amazon's Alexa, to provide real-time updates. A logistical regression model that forecasted the soil moisture content based on air temperature and pressure also made a sensorless approach possible, which would reduce a user's costs further.
"The thing I loved about this hackathon is that nearly every team was trying to develop a solution that had multiple features for different types of problems, scenarios or functions, building their own 'suites' of impressive use cases," said Patrick Medina, senior project manager at BeMyApp.
"Smart Ag was definitely one of those teams. I knew they were going to have an impressive project when I'd walk around the round table they were sitting at and realized that each member was building out an entirely different component, and they all seemed in lock-step. One had the dashboard, one screen had mapping overlays and analytics, some members [were] on the back end, someone [was] training the Alexa.
"I thought, 'Wow, what is going on here? They even have a gal who's messing around on [game development suite] Unreal Engine – are they making a 3D visualizer?' When the pitch time came, they literally had every laptop on that table neatly in a circle, so the speaker was just leading the panel in a gentle walk around the table, going step by step through the product, and they had so much completed and so many features on each computer to exhibit [that] they ran out of time [and] had to cut into their Q&A to show it all. I think that went to show us all how seriously all of these teams took the work – it was like an IoT lab inside of a conference."
"One of the things I loved about the team I was part of in this event was how the project task was divided up," Jain added. "Everyone had a role, a specific integration, to the final application that we had to present. Everyone did something big, and no one left the team feeling as if they were not a contributor."
"I enjoyed working with such bright and hardworking people and combining our areas of expertise to create a multifaceted solution," said Priya Kshirsagar. "The panel members helped every team keep their projects grounded and consumer-oriented. I was quite impressed by what everyone accomplished in such a short period of time."
The number of benefits IoT can bring the world is virtually limitless, so much so that it's easy to ignore the more practical, achievable solutions in favor of those that are flashier and more outlandish. "IoT has improved our personal lives through wearable devices," Sudhir Kshirsagar concluded. "It is important that we leverage IoT, telecom and cloud computing to improve natural resources management."
Sign Up for the Newsletter
The latest IoT news, insights & real-life use cases...delivered to your inbox
You May Also Like
---