Siemens Exec Dishes on MindSphere Industrial IoT Platform
Siemens Exec Dishes on MindSphere Industrial IoT Platform
At IoT World, Siemens' industrial IoT platform MindSphere snagged an award in the "Achievements in IoT Integration" category. We take a look at why.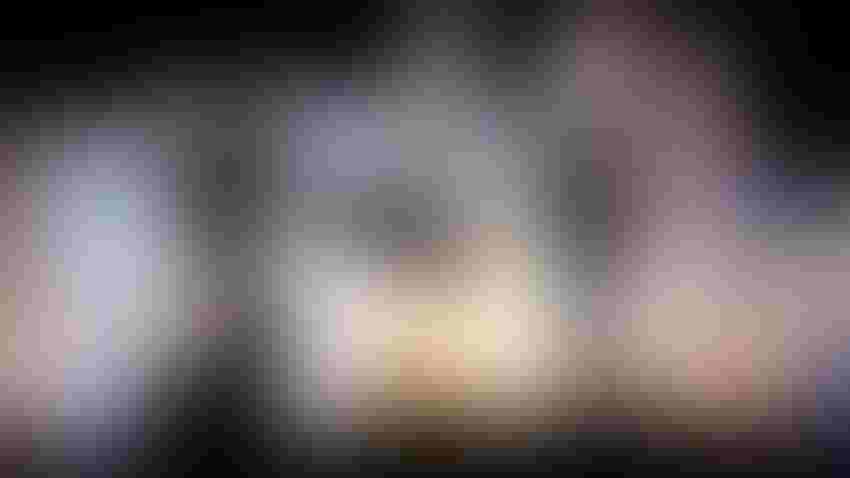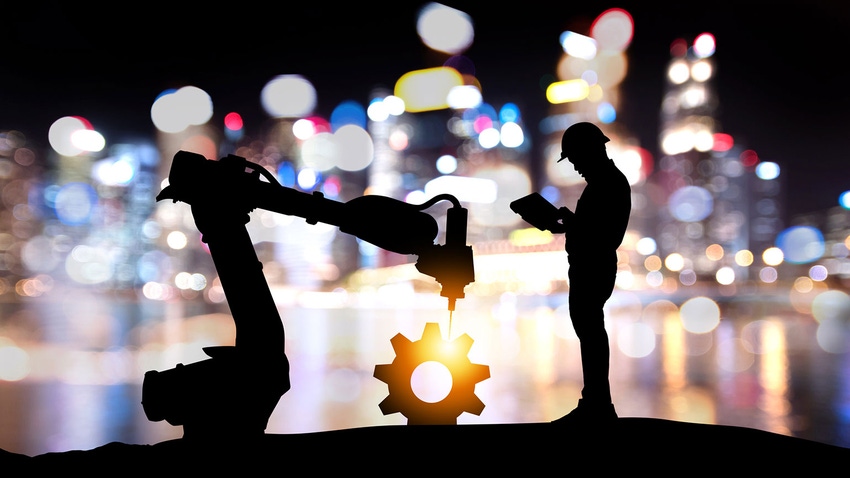 Until recently, the notion of an IoT platform seemed hazy. Hundreds of offerings, many of them widely divergent, have received the moniker. The ultimate number of platforms seems almost impossible to know, as new offerings continue to pop up while lesser-known offerings fade away without much notice.
But while the number of IoT platforms, both in total, and those in the industrial space continues to be too many to easily count, leaders are beginning to emerge. One such trailblazer is Siemens, which may have initially been relatively quiet about its industrial IoT ambitions several years ago, but has recast itself as a "digital enterprise" enabler in recent years.
The company's MindSphere platform, which launched in 2016 and now has more than 1,100 customers, recently was commended in the inaugural IoT World Awards in the "Achievements in IoT Integration" category. The platform's comprehensive capabilities and partner ecosystem spanning a number of industry verticals are helping drive a growing customer base.
To learn more about the platform, which is suited for cloud- and on-premise-based applications, we sat down with Christoph Inauen, who is the vice president, strategy in Siemens' MindSphere division. The responses have been edited for brevity.
How would you describe the MindSphere industrial IoT business now?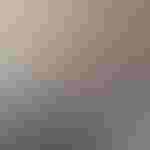 Inauen: We've seen tremendous growth — especially in the last 12 months. Some of our 1,100 customers are internal, coming from other business units such as mobility or in building technologies and so forth. But the majority are external.
When I look at what's going to happen in the next 12 months, I'm optimistic we're on the right path. Also, something that we were able to achieve is that all the Siemens business units have now adopted MindSphere. All of them are innovating on top of MindSphere. All of them are building solutions that they will take into the market. So that for us is a success story as well.
It sounds kind of strange, but sometimes it's actually harder to convince colleagues to adopt a certain solution than it is to convince a customer. So, we're proud we have their support. And it shows how mature MindSphere has become.
Then we have connected 41 Siemens' plants to MindSphere. We manufacture a lot of things. And in these plants, we are doing condition monitoring, predictive analytics and so forth.
And there are other use cases we have implemented. Overall, we have connected approximately 1.3 million devices and assets. We have over 250 applications in our portfolio. Many of them are commercially available. Some of them are, in full transparency, under development, and they're going to hit the market soon. We're also making some of these applications available in the MindSphere marketplace — the MindSphere store. Not all the applications will make their way into the store because some of them were built for a particular customer for a specific use case. Sometimes that customer does not want us to promote the same solution in the open market. So that is the reason why, if you go into the MindSphere marketplace, you will not find all these 250 apps. But we can draw from that rather extensive library of applications.
We also have MindSphere Application Centers: 68 locations spread across the globe. Those centers have approximately a thousand developers focusing on 20 industry verticals. We are building solutions together with our customers, co-creating with them. This concept is gaining traction. Something I do believe helps us differentiate ourselves in the marketplace is the way we interact with customers.
We have approximately 300 partners in the global ecosystem, many of whom come from the system integration community. We have also signed up independent software vendors and technology partners, people who decided to innovate on top of MindSphere and bring some of their solutions to the market in connection with MindSphere.
We also launched MindSphere World, a forum for our user-base community. That kicked off in Germany. We also introduced MindSphere World to other markets in Europe and the Asia Pacific region, such as in Italy, the U.K. and Singapore. This is an environment that allows our customers as a community to come together to share their experiences, working with MindSphere. They also give us a lot of feedback from those discussions, which, in turn, helps to make the product stronger going forward.
Are you seeing many organizations come to you who initially tried to develop a platform internally, but later decided against it?
Inauen: Indeed, we see that. One concrete example is Volkswagen. VW also made an announcement in March about their industrial cloud, and the fact that they have chosen to build a platform with us and AWS. That company surely also had plans to build this industrial cloud themselves, but they concluded it does not make a lot of sense to create a platform from scratch. Volkswagen will leverage its engineers to innovate at the application layer and will leverage what Siemens MindSphere offers. Volkswagen certainly has a lot of engineers and developers, but at the end of the day, they decided to go with MindSphere rather than build a platform internally.
That's something we're seeing with other customers as well. Larger customers tend to have significant development teams and, initially, almost all of them think about building a platform themselves. But I would say the vast majority of them over time abandon that idea. It's tough to build a competitive platform. Siemens built MindSphere for the world market, and we get requirements from all sorts of customers. In other words, MindSphere improves and gets better and stronger and more feature rich, constantly because we have a global customer base with exacting requirements. We have dedicated tremendous resources working on building these capabilities out further.
How do you see the digital twin fitting into MindSphere?
Inauen: The Siemens digital twin story is comprehensive, and it has three flavors. One, we call a digital twin of the product. We have digital twin tools that allow you to model everything during the design process. Then we have a digital twin of production. Even before you start building the product you designed, we can simulate the production line before that gets built. And once it is up and running, we can compare it against the performance of the design versus the actual way it runs. And then the third issue that we have is the digital twin of performance. Once a physical product is created, whether it is a car or something else, we build a digital twin for that asset.
As a product performs under real-world conditions, we can get that data out and bring it back into the design cycle. We call it the "closed loop experience." We take data from the digital twin of an asset, and we bring it back to the design cycle so that the next version of the car, or whatever the product may be, can have improvements based on the real world data that we gather in the real world situation. I think our story here is quite comprehensive. It allows our customers to iterate the next version of the product based on the data we get from the digital twin related to performance and integrate that in the next design cycle.
Does the digital twin enable customers to forego traditional design cycles?
Inauen: That's a good point. A lot of these companies design a new product, maybe every five years. Historically, they have not consistently looked at real-life data and used that data to improve design, but we see, a lot more, that this is happening with the physical product. For example, it can become clear that certain physical parts, maybe axles or other structural items, were over- or under-engineered. By using a digital twin, you can make that determination and immediately act and improve the design. Or you can, very quickly in the next production cycle even, replace that part with something else.
How do you communicate with MindSphere customers about cybersecurity?
Inauen: Security is always a subject in every discussion with the customer.
We explain to the customer the way we've architected the solution. We also have clear documentation about the security mechanisms and layers we built into MindSphere. The data customers push into MindSphere is never accessible by Siemens. This is the customers' data. No one can look at that except the customer. We offer different levels of access rights, and so forth. So we always talk about these things. We have full documentation on how we architected the solution regarding security. It is something that always comes up. I think we have a pretty strong story, and, the fact that we're gaining so many customers now, I think it's a good proof point for that.
How does MindSphere integrate not just sensor data but with other industrial or enterprise software systems?
Inauen: Integration is one of the key capabilities of MindSphere. We call it "MindSphere Integration." Data that you need for a typical use case may not just come from the sensors. The direct ingestion path that MindSphere has may involve data from other systems, too. We offer dozens of adapters that allow you to link to other database environments, data sources and cloud landscapes. MindSphere also enables you to connect directly to IT back-end systems such as SAP or a SalesForce ERP system, etc.
How does Siemens' 2018 Mendix acquisition affect the MindSphere offering?
Inauen: Mendix, which is a low code to no code development environment, is now completely integrated as a company within the Siemens family. We recently announced that Mendix is now fully integrated with MindSphere.
Mendix allows you to build an application quickly. It's also meant for people who do not have a lot of coding skills. So, for example, operators of assets can use the tool to build an application.
Mendix also has a developer ecosystem with approximately 60,000 developers. The fact it's now integrated with MindSphere means they can also leverage that capability to build MindSphere apps quickly.
Sign Up for the Newsletter
The latest IoT news, insights & real-life use cases...delivered to your inbox
You May Also Like
---