Samsung rolls out IoT monetization brokerage service
Samsung rolls out IoT monetization brokerage service
Samsung's new Artik Cloud Monetization service attempts to solve the problem of monetizing IoT by establishing itself as the middleman in device services transactions between OEMs and end users.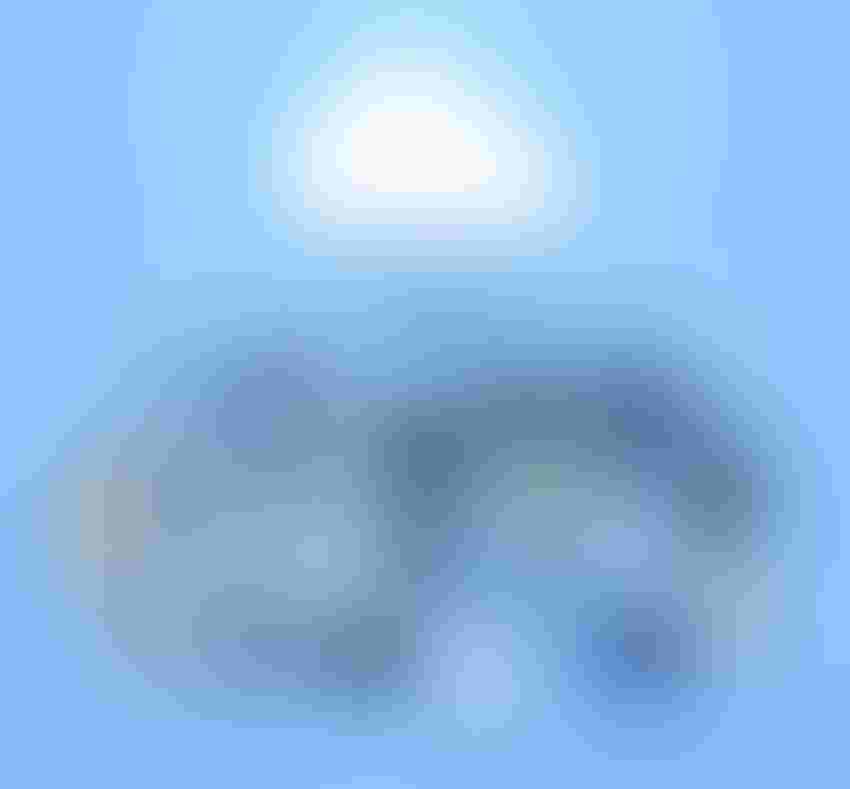 Internet of Things concept for consumer products. 3D rendering image.
Thinkstock
Samsung is leveraging its Artik IoT cloud platform to broker revenue collection between OEMs and end users of their IoT devices, with the goal of enabling IoT monetization that ensures OEMs can profitably enable connected devices.
Through Artik Cloud Monetization, OEMs can define usage plans for their devices. Samsung will meter that usage through its Artik Cloud and push alerts to end users when they hit overages, offering upgrade plans and brokering the transaction, all the way to automatically pushing payment to the OEM's bank account monthly.
The service also aims to ease connectivity with third-party devices and applications, allowing OEMs to recoup data costs and monetize IoT device use in a scalable, repeatable way.
"For most companies, getting into IoT is overwhelming," said Abhi Rele, director of product and marketing strategy for the Samsung Artik IoT Platform. "One of the things companies are now starting to realize is the business challenge. They say, 'We've built this thing for last 100 years, we know our domain area, but how do we build a connected product? [IoT] monetization is something they have to solve."
Chief among the challenges for device manufacturers is figuring out how to deal with the additional costs associated with connectivity, which consumers aren't always willing to shoulder in the device cost. Cloud connectivity can increase the bill-of-materials costs by as much as $1 a device, Rele said.
To that end, companies must shift from a "sell and forget" model to "connect and improve" model, Rele said, adopting business models that are more in tune with "hardware as a service." Operating models based on collecting only upfront hardware fees must shift to include recurring revenue streams from supporting connectivity and the costs of interoperability with third-party applications and devices, he said.
[Enterprise IoT World highlights the intersection of IoT and industry, showcasing how IoT transforms business across manufacturing, supply chain and operations. Get your tickets and free passes now.]
In the Samsung model, OEMs connect devices to the Artik cloud — which enables device interoperability — choosing from a free plan or paid, tiered offerings geared toward the enterprise. The revenue share capabilities from Artik Cloud Monetization sit on top of that. The OEM defines unique IoT monetization plans, and the Artik cloud tracks interactions between the device and the end user. When the end user hits the threshold defined in the plan, Samsung will prompt an offer to upgrade and then take care of the upgrade and billing process. The revenue from that transaction is then shared with the device manufacturer.
The IoT monetization service continues to build out Samsung's IoT product portfolio, founded on the Artik IoT platform launched two years ago. Samsung added device management to the platform in December and enhanced security capabilities in June.
As more companies join the Samsung "IoT data economy," more data access will spur better application development — something that will ultimately benefit consumers and drive profitability for vendors, according to Rele.
"We believe this can help jump-start the IoT data economy," Rele said. "We can set in place this virtuous cycle."
Sign Up for the Newsletter
The latest IoT news, insights & real-life use cases...delivered to your inbox
You May Also Like
---