Samsung NEXT's Focus on Trustworthy Urban Tech and AI 
Samsung NEXT's Focus on Trustworthy Urban Tech and AI 
The subsidiary of the Korean conglomerate aims to become a leader in urban tech and artificial intelligence — in part through collaboration and reflections on ethics.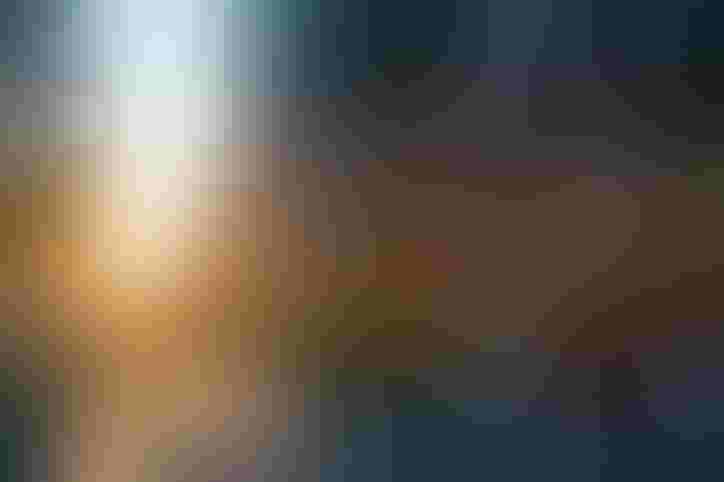 The term "smart city" generally refers to using IT technology, ranging from IoT sensors to cloud- and edge-based analytics, to optimize city services and improve residents' quality of life. 
In reality though, many smart city initiatives have sparked privacy-related concerns. Several years ago in London, for instance, city officials asked a maker of W-Fi enabled trash cans to track smartphone data from people strolling nearby. More recently, worries about the potential misuse of facial recognition led San Francisco to become the first U.S. technology to ban the technology by police or local government agencies. Similarly, Toronto's plans to build a high-tech waterfront neighborhood with Alphabet's Sidewalk Labs has drawn rebukes from notable sources such as Roger McNamee, an early investor in Facebook and Google who has become a critic of those companies. "No matter what Google is offering, the value to Toronto cannot possibly approach the value your city is giving up," McNamee wrote in a letter asking the executive committee to abandon the waterfront project. "The waterfront project is the first incarnation of a Google City run by algorithms," he added. "This is the next big thing for Google and they expect to make tens, if not hundreds of billions [of dollars] on it." (Sidewalk Labs' chief executive officer previously rebuffed similar criticisms of the project.) 
There are also examples of urban projects that prioritize residents' quality of life over obtaining data from them for its marketing potential. Chicago's Array of Things project, for instance, unifies a range of partners, including the University of Chicago and the Argonne National Laboratory, while also seeking input from residents. 
Another such initiative is a New York City-based project known as "The Grid," which is taking a community-based approach to driving innovation. The brainchild of New York City Economic Development Corp. and the nonprofit CIV:LAB, The Grid emphasizes transparency and inclusion as virtues. "The Grid represents a promising new way for NYCEDC to work across sectors to strengthen collaboration and innovation, first in New York City and hopefully soon in many more cities across the country and around the world," wrote James Patchett, president and chief executive officer of NYCEDC, in a statement. "It signals that New York City is leading with a new approach to technology and startup culture, with a real focus on diversity, inclusion, equity and community."
[Smart Cities Summit is the event that empowers cities for resilient, sustainable and digital futures. Save $200 on your conference pass with VIP code "IOTWORLDTODAY".]
To date, The Grid brings together more than 70 organizations including startups, universities, government agencies and large tech firms. 
One company to support The Grid is Samsung NEXT, a subsidiary of the Korean conglomerate focused on software innovation. "Samsung doesn't really have any business model related to Web 1.0, Web 2.0, data aggregation, consumer surveillance or surveillance capitalism," said Deb Conway, a ventures associate at Samsung NEXT who serves on The Grid's steering committee. 
Conway says Samsung and its Samsung NEXT subsidiary are interested in urban technology is rooted in finding new opportunities for its technologies, ranging from smartphones, mobile payments, AR, IoT sensors within buildings while also providing a platform for experimentation for emerging technologies such as 5G as well as machine learning and AI. 
"We believe that we are also poised to participate and enable this [urban tech] market in a way that is more is perhaps less threatening than some other folks in the space," Conway said. 
Samsung President Young Sohn has expressed a similar viewpoint regarding AI. "I think we should really worry about ethics [as it applies to artificial intelligence]," he told Business Insider. "What is right? What is wrong?" 
Globally, spending on smart city projects will hit $95.8 billion this year, according to IDC projections. And competition in the smart city landscape is on the uptick, as is the number of companies hoping to find new ways to exploit data from residents, their transportation preferences and so forth. 
Again, Conway stresses that Samsung NEXT is focused on new business models that can win the support of citizens and local officials. To that end, the organization is also looking for like-minded partners. "We're not looking at businesses that are trying to acquire data about how citizens move throughout the city, and then sell that data to private stakeholders," Conway said. "That's not a model that we're excited about."  
What the company executives are excited about is the prospect of identifying new growth opportunities in areas that extend beyond its traditional roots in hardware manufacturing and distribution. In essence, Samsung NEXT is charged with helping the firm reimagine its business over the long term. That includes identifying partners as well as strategically relevant startups helping to push the boundaries of technologies such as artificial intelligence. "We're not a traditional corporate venture capital fund in the sense that we don't require a commercial partnership in order to invest nor do we guarantee one," Conway said. 
Another focus of Samsung NEXT's is ensuring "responsible practices by participating in something such as The Grid," Conway said. 
The mandate of The Grid is to identify and optimize how urban tech projects affect various stakeholders, whether directly or indirectly. To that end, the organization is seeking to identify the types of businesses best poised to contribute to "this new city-as-a-platform," as Conway puts it.  
"We hope that we're ensuring representation from different voices. When we're making decisions about what types of businesses and initiatives we want to support, we want to ensure we're doing so in as responsible a manner as possible," Conway said. 
The Grid also happens to provide practical insights as well, she added. "It's also a great foundation for product testing — to think about what types of ideas resonate with the folks that would be using it?"
The platform The Grid provides strategic insights that can cut down the time to evaluate new ideas. "Frankly, I think it gives me an advantage when I'm assessing new opportunities," Conway said. "I get the voices of groups and potential consumers and potential partners, etc. at the earliest stage possible."
Sign Up for the Newsletter
The latest IoT news, insights & real-life use cases...delivered to your inbox
You May Also Like
---