Q&A: Why SAP Is a Firm Believer in Enterprise Blockchain
Q&A: Why SAP Is a Firm Believer in Enterprise Blockchain
Gil Perez, SAP's senior vice president of products and innovation and head of digital customer Initiatives, sheds light on how he sees blockchain fitting into enterprise companies' digital transformation efforts.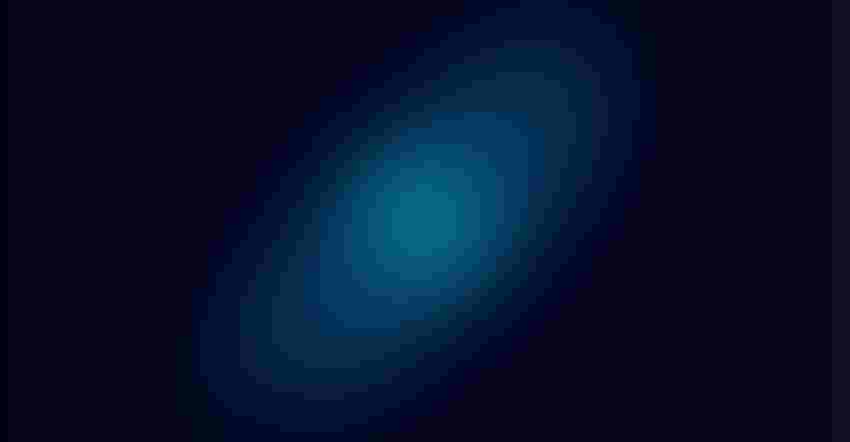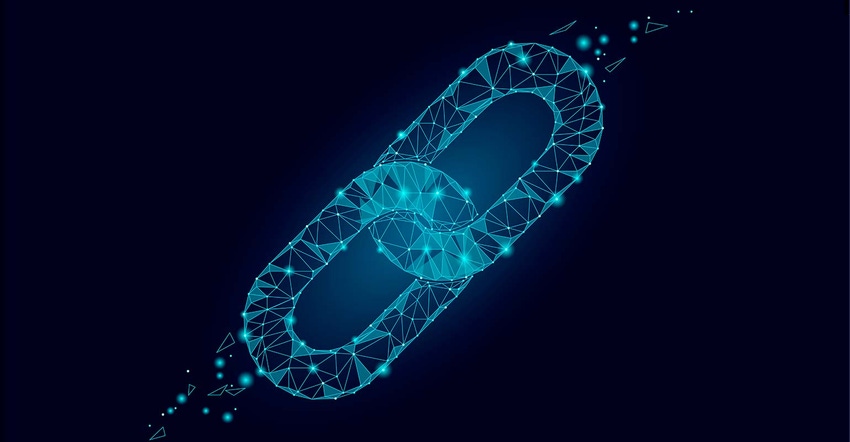 Having recently launched a blockchain-as-a-service offering, SAP envisions logistics companies using blockchain in tandem with IoT to help gain unprecedented traceability into the supply chain. Yet despite high level of interest in the technology, adoption of blockchain in enterprise is sluggish. A total of 77 percent of CIOs state that their employers are uninterested in the technology, according to a ZDNet article citing Gartner research. Gartner theorizes that the three top factors holding back distributed ledger adoption include lack of relevant skills, a dearth of resources and a need for dramatically new IT department structures. "Although we agree with the challenges Gartner cites in their research, in our opinion, they are not the primary reason why production usage of the enterprise blockchain is not occurring," said Gil Perez, SAP's senior vice president of products and innovation and head of digital customer Initiatives. "The primary reason enterprise blockchain is not being rolled up quicker is due to the business alignment and coordination of the enterprise blockchain network participants." In other words, the main factor holding back blockchain in enterprise is not technical — it is the lack of a definite shared business mode.
In the following Q&A, Perez sheds light on SAP's approach to blockchain and how it can be integrated with IoT technology, and SAP's belief that a "holistic approach" is needed to drive adoption.
Can you provide an example of the hurdles slowing down blockchain adoption?
Perez: Take any supply chain use case of product providence/product traceability. To implement that use case, multiple parties/companies need to align and agree on:
A business model — who pays for what and how is this different from the existing business processes?

A common way to communicate and store information in the blockchain to support the new business model — addressing all of the needs of all of the blockchain network participants
In most cases the blockchain participants are competitors, making it an even greater challenge to come to an agreement, technically and commercially.
What's SAP strategy for dealing with the problem?
Perez: What's unique about SAP's offering is our holistic approach. We are looking at the entire process from a business and technical perspective, as well as 'end to end.' We are working to help customers conveniently explore, integrate and scale blockchain to fit their individual needs.
SAP is [serving on] industry blockchain consortiums to [identify the] biggest 'end to end' business challenges and use cases, as well as how blockchain can be leveraged to resolve those challenges. We are bringing together competitors in various industries and creating the environment and framework for everyone to collaborate and agree on how to implement blockchain in their respective industry. Our goal is to create a win-win [framework] for all participants.
For SAP customers, blockchain implementation has proven to be vital for streamlining business operations. They're citing blockchain as an extremely important part of their innovation initiatives with the potential to create real business value. [Ed note: Perez and SAP's head of blockchain recently wrote about the subject in a SAP blog post titled "From Digital Platform to Industry-Specific Applications: SAP Is Making Blockchain Actionable Across the Intelligent Enterprise."]
These and many other use cases we are driving toward productive usage further validate that blockchain can be of tremendous value where multiple parties collaborate on a joint business process along complex value chains.
Can you share more about SAP's work with sausage-maker Johnsonville LLC using blockchain and IoT?  
Perez: SAP works with Johnsonville LLC on multiple blockchain use cases. The first use case that was tested in the PoC was focused on improving the transparency and visibility of the recall process to ultimately reduce food waste in the food supply chain. Another use case currently being explored by Johnsonville and many other consumer products and retail companies are 'cold chain' use cases. These include capturing temperature data from IoT devices and sensors that are attached to the packaging, pallets, containers and trucks.
Cold chain use cases are applicable for any organization transporting perishable foods, such as dairy and frozen foods, that must ensure the temperature does not deviate from a certain range. SAP has completed one cold-chain PoC in Europe, and is currently working with Johnsonville and other consumer product and retail companies to finalize the US-based cold chain PoC.
For additional background, SAP worked with modum.io, a Swiss tech startup, to develop systems to improve supply chain processes by combining blockchain technology and IoT.
What do you make of the current blockchain standards landscape?
Perez: Proliferation of protocols and lack of standards are slowing enterprise adoption of blockchain. Therefore, there is a need for governance and standards. We actively engage with the blockchain ecosystem to advance the technology and concept with other technology, industry and infrastructure players. As part of this, SAP is a premier member of the collaborative blockchain effort Hyperledger, a member of the Spanish blockchain consortium Alastria, the Blockchain in Trucking Alliance and the vice chair of the Chinese Trusted Blockchain Alliance. Just recently, we established our own consortium together with A³ by Airbus, Amkor, FLEX, Hewlett Packard Enterprise, Intel Corp. and UPS to push for industry standards, drive open and technology-agnostic business networks, and lead the conversations on important topics like governance for data sharing and approaches for specific industries. As with the technology, the question of regulation can only be answered collaboratively.
How big of a change is the recent expansion of the SAP Leonardo Blockchain service over the prior version?
Perez: SAP Cloud Platform Blockchain services are now generally available for everyone. Our new Blockchain-as-a-Service offering makes both Hyperledger Fabric and MultiChain blockchain technology actionable, meaning that users can extend existing solutions with enterprise blockchain capabilities, build their own enterprise blockchain-based application according to their specific needs, develop an enterprise blockchain network and lay the foundation to participate in productive enterprise blockchain installations. This next wave of SAP Blockchain technology is poised to empower companies to fearlessly tackle challenges or uncertainty commonly associated with blockchain.
How do you help your clients understand when a blockchain technology makes sense for them?   
Perez: SAP's mission is to drive the value-adding enterprise blockchain. While believing in the disruptive potential of blockchain, we always put our customers' needs first and want to support them in solving their real-world challenges. Through our far-reaching expertise in business-process creation and optimization, as well as a deep conceptual understanding of blockchain technology, we can help customers decide under what conditions would blockchain be the best technology choice or when other technologies would be more suitable. We start by identifying the business problem a company is trying to solve and figure out if blockchain can add value. Together with the customer, we then look at the business process and determine if the result can become much better if all involved organizations share data governance. If the answer is "yes," we have probably identified a use case. We are not driving blockchain for the technology's sake, but want to be the partner of choice to implement blockchain and create real added value.
How do you see blockchain technology complementing IoT-related technological concepts such as digital twins and other broader technologies such as AI?
Perez: Companies today are increasingly using digital assets to make their businesses run more efficiently. For example, digital twins, or digital representations of physical assets, are proving extremely valuable from a monitoring and maintenance perspective. As businesses implement this technology, and others like artificial intelligence, they're generating a wealth of information that also presents some new challenges. Blockchain has the potential to alleviate these challenges by offering a secure digital ledger that eliminates inefficiencies and inaccuracies in supply chain operations, financial calculations and automation and industrial processes.
Further, another major area of improvement has been the reduction of paper use in companies with blockchain implementation. According to Harvard Business Review, companies such as Bank of America, JPMorgan, the New York Stock Exchange, Fidelity Investments and Standard Chartered have already started testing the technology as a replacement for paper-based and manual transaction processing. They're specifically looking at efficiencies in "trade finance, foreign exchange, cross-border settlement, and securities settlement."
Sign Up for the Newsletter
The latest IoT news, insights & real-life use cases...delivered to your inbox
You May Also Like
---