Nvidia Chief Opens up on Computer Vision and More in Keynote
Nvidia Chief Opens up on Computer Vision and More in Keynote
At the SC19 supercomputing conference, Jensen Huang shared his perspective on everything from neural networks to the next Industrial Revolution.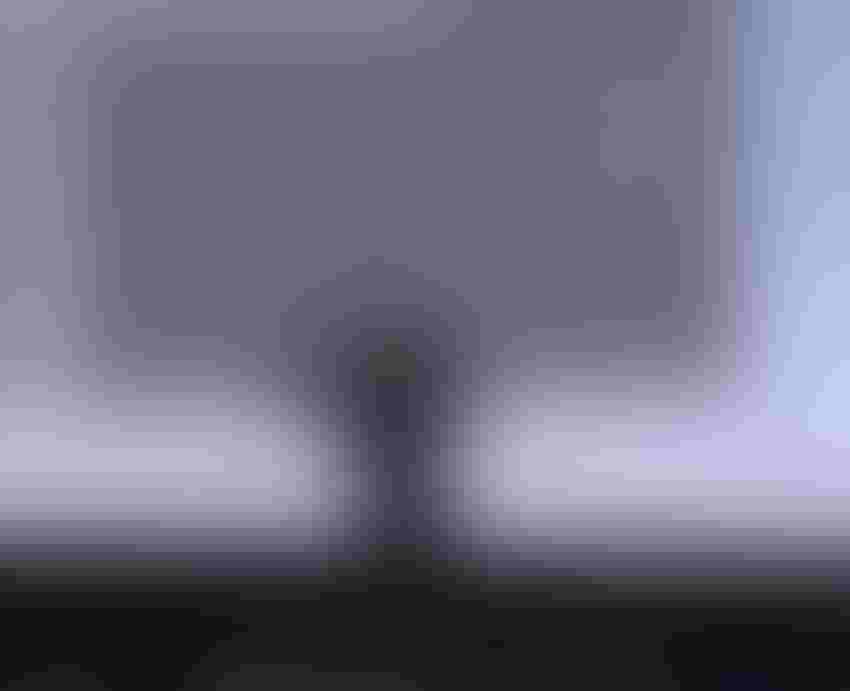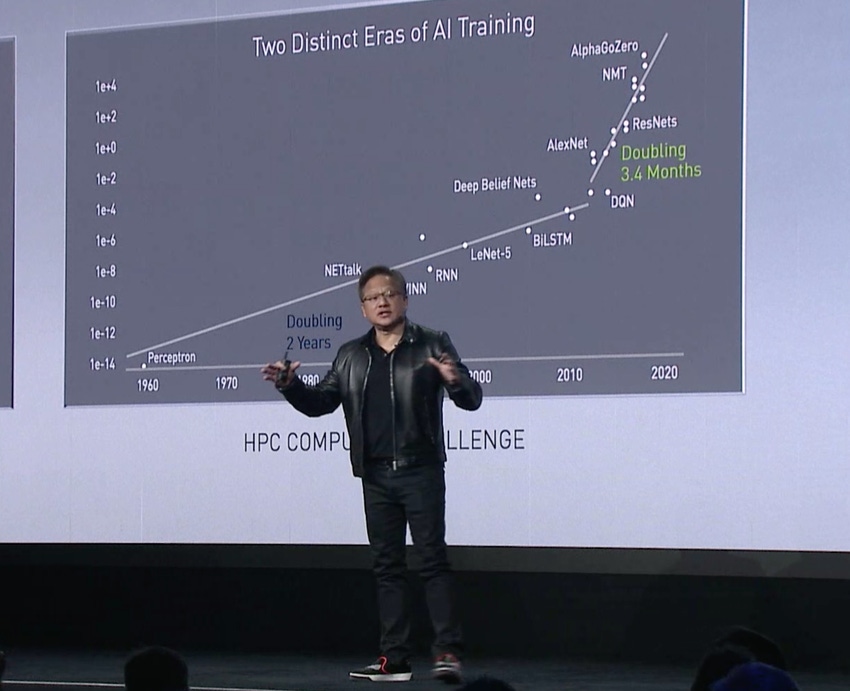 Jensen Huang is a unique Silicon Valley leader. For one thing, he's been the president and chief executive officer of Nvidia since 1993, when the company was founded. Few executives have such a long tenure. For another, there's his sense of style. While business casual is the norm for many tech leaders, Huang sets himself apart in a trademark black leather jacket. He also has a distinctive approach to delivering keynote addresses. Many executives never stray too far from a teleprompter while speaking, but Huang seems to have wholly internalized his material. While many executives' keynotes are measured in minutes, Huang's often top the one- or two-hour mark. 
Such was the case at SC19, the supercomputing conference held in Denver. In Huang's roughly two-hour keynote, he shared a variety of announcements. The company is partnering with other tech giants to build graphics processing unit–accelerated Arm servers. Hyperscale-cloud to edge use cases could potentially benefit from the technology, Huang said. 
Huang touched on several edge-computing and IoT-related themes throughout his talk. One of them is related to computer vision, which "has now achieved superhuman levels," he said. While the AlexNet research that kick-started computer vision progress in 2012 related to a sprawling visual database related to static images, deep-learning-assisted computer vision is moving out to the edge. "We can, of course, use the technology to enable robots and self-driving cars," Huang said. The economic impact of the breakthroughs computer vision will enable in fields like video analytics, transportation, robotics will likely be multiple trillions of dollars, he projected. "The largest industries that we know of today, whether it's a manufacturing or transportation, are going to be affected because of this, that one [computer vision] breakthrough," Huang projected.  
[IoT World is North America's largest IoT event where strategists, technologists and implementers connect, putting IoT, AI, 5G and Edge into action across industry verticals. Book your ticket now.]
The Nvidia leader also shared perspective on breakthroughs that paved the way for the current boom in artificial intelligence research. For instance, one foundational technology that helped enable the wave of advances in computer vision is the graphics processing unit, which first emerged in the 1990s. The GPU continues to be closely associated with the company. 
Convolutional neural networks were another vital ingredient, according to Huang. Advances in GPUs, convolutional neural networks and the rise of the cloud computing paradigm all played a role in driving progress in natural language processing. "If computer vision is our method of encoding our understanding of the world […], then the next breakthrough is the encoding of human knowledge, languages," Huang said. 
Natural language processing advanced rapidly in the past five years, paving the way for an array of IoT devices such as smart speakers. 
A related domain known as natural language understanding, which relates to a machine's ability to comprehend language, has also "achieved superhuman levels," Huang said. The breakthrough was driven in part by Google research on the topic of bidirectional encoder representations from transformers. A Google blog post explains that BERT "enables anyone to train their own state-of-the-art question answering system." 
"The implication of [the advances in BERT] is utterly tremendous," Huang said. User interfaces and the way we interact with technology are poised to change significantly in the long-run. "All of a sudden, things like the ability to answer questions, the ability to translate, hav[ing] a conversation with a computer" are possible, Huang added. The computer can understand user intent. 
Hurdles remain before such advances become mainstream. Storage, for one, "is now the limiter in so many different fields of computation," Huang said. But the talk of the next Industrial Revolution is well-founded, in the view of the Nvidia CEO. "It sounds a little cliché," he admitted. "But it's completely true. We automated power in the first couple of eras of the Industrial Revolution, and this time we're automating automation," Huang added. "The ability to put AI everywhere is truly an extraordinary event." 
Sign Up for the Newsletter
The latest IoT news, insights & real-life use cases...delivered to your inbox
You May Also Like
---