Nutanix and Hardis Team up on Supply Chain Transformation
Nutanix and Hardis Team up on Supply Chain Transformation
The supply chain transformation collaboration between the two companies prioritizes pragmatism.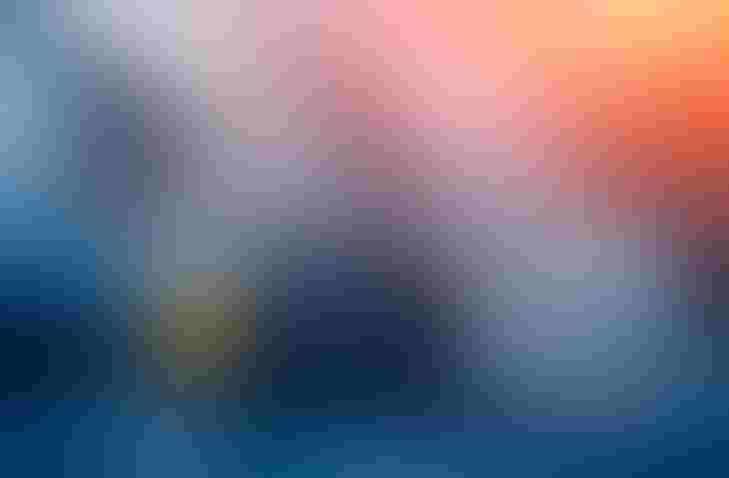 Forklift loader. Pallet stacker truck equipment at warehouse. Background
Getty Images
The concept of supply chain transformation may be in vogue, but, in many cases, it's a necessity. The logistics industry is presently wrestling with an array of challenges. Consumer demand is often volatile, while their patience awaiting deliveries is waning. In addition, trade wars are disrupting traditional supply chain routes, while many trucking and warehousing operations struggle to recruit talent. 
Complicating matters, however, is the fact that many of the digital technologies, from blockchain to AI, touted for their potential to drive efficiency in the supply chain sector are often difficult to deploy. 
Satyam Vaghani, senior vice president and general manager, IoT and AI at Nutanix, was reminded of that reality when speaking with a professional from one of the largest retailers in the world. The retailer had created a new sensor network based on NFC designed to boost supply chain visibility, from warehouses to trucks. "They spent years deploying this new sensing network," Vaghani said. And once the company had launched the product at scale, it needed to hire new IT and OT professionals to manage and secure the network. "In the end, something supposed to be an enhancer became something like a gremlin they had to care for and feed every day." 
[IoT World is North America's largest IoT event where strategists, technologists and implementers connect, putting IoT, AI, 5G and Edge into action across industry verticals. Book your ticket now.]
While that is but one example, it is all too familiar for digital initiatives to not only become solutions looking for problems but to cause their own management complexities. Digital transformation efforts frequently fail or at least stall. Successful digital efforts tend to have the backing not just of executives, but be pragmatic enough to win support from the employees interacting with them. 
A Non-Intrusive Approach
"We have become big fans of non-intrusive ways of doing supply chain automation," Vaghani said. That appreciation helped forge an alliance with Hardis Group, a European digital services company that has developed acclaimed warehouse management software. The partnership helped lead to the development of Vision Insights, supply chain optimization software that runs as a container on the Nutanix Xi IoT platform. (The Xi platform rhymes with "my.")  
While supply chain companies' ERP systems are inherently digital, the Hardis Group aimed to leverage IoT technology to create an offering that "boils down to digitizing your business," Vaghani said. 
The challenge in accomplishing that primary objective is the fact that in an environment such as a warehouse, there is a natural flow of people and process that can't be neatly captured by scanners and sensors. For instance, a forklift equipped with NFC might require an operator to drive close to designated readers. "People don't tend to like [digital initiatives] that ask them to change their core processes," Vaghani said.   
Hardis went about creating a service that could digitize the entire supply chain without disrupting work flows. To accomplish that objective, Hardis relies on machine vision technology to capture the goings-on in warehouses. The technology can track how individual pallets move around a warehouse without adding new steps into the process for workers. And in a similar theme, the technology makes use of surveillance cameras commonly deployed in warehouses already. 
Over time, the technique can create a digital twin of the warehouse, enabling managers to perform simulations to make better-informed decisions. "You can try simulating a different shipment method, for example, or try simulating a different route the forklift takes and so on," Vaghani said. 
Supply Chain AI at the Edge
When Hardis set out to create Vision Insights, the company initially tried using a cloud-centric architecture. "When we started developing this solution in the cloud, we quickly realized we needed a partner who was able to operationalize this at industrial scale at the edge," explained Nicolas Odet, chief executive officer of Hardis Group in a statement. That conclusion led to the partnership with Nutanix. 
The edge-focused motivation behind the partnership has become increasingly common for Nutanix. Vaghani said he observed "a bunch of our customers" who had deployed the company's hyper-converged infrastructure software in remote environments like oil rigs, factory floors and retail stores rather inside a data center. 
The observation was behind the genesis of Xi IoT, which was released in November of 2018. Other than the revenue the platform has generated, Nutanix said he is most proud of what the platform has taught the company about the business needs of verticals ranging from supply chain to oil-and-gas companies. "We knew we had a platform, but you have to put a different set of 'clothes' on the platform to make it relevant to a specific vertical," Vaghani said. As a result, "we spent a lot of time spent this year focused on partnerships. The Hardis Group is a great example, where the partnership is [focused on] a specific use case that is very top-of-mind and impactful."  
While many companies working to develop AI models have developed something of a one-size-fits-all approach, that strategy can come at the expense of the amount of processing power needed. "If you think about cognitive vision, many people think: 'I am going to create an AI model that can recognize pallets and forklifts, and I can sell it to 400 different customers across the world," Vaghani said. But the variable appearance of pallets, warehouses and forklifts forces such companies to retrain their algorithms for specific customers.  
"Hardis took a very pragmatic approach. They said: 'How about we train an AI model for customer one, and separately, train an AI model customer two," Vaghani said. The models would be more accurate and more resource-efficient, and become increasingly so over time.
"Your AI is a living and breathing thing, so you're constantly updating those models on almost a daily basis," he added. "So you now need a platform that can push out those updates to the AI models, and a platform that lets you inventory a 100 different data models across 100 different customers," Vaghani added. "And that's what Xi IoT did for Hardis." 
While the predictions around artificial intelligence suggest it will be a multi-trillion-dollar market, such prognostications can only become true "if we solve [fundamental AI] problems in a very engineering efficient manner," Vaghani said. "We want to make the prophecy come true."
Sign Up for the Newsletter
The latest IoT news, insights & real-life use cases...delivered to your inbox
You May Also Like
---