Made in China 2025 Plan Still Controversial in the West
Made in China 2025 Plan Still Controversial in the West
Chinese politicians may have scaled back references to Made in China 2025, but the initiative continues to concern Western manufacturers and governments.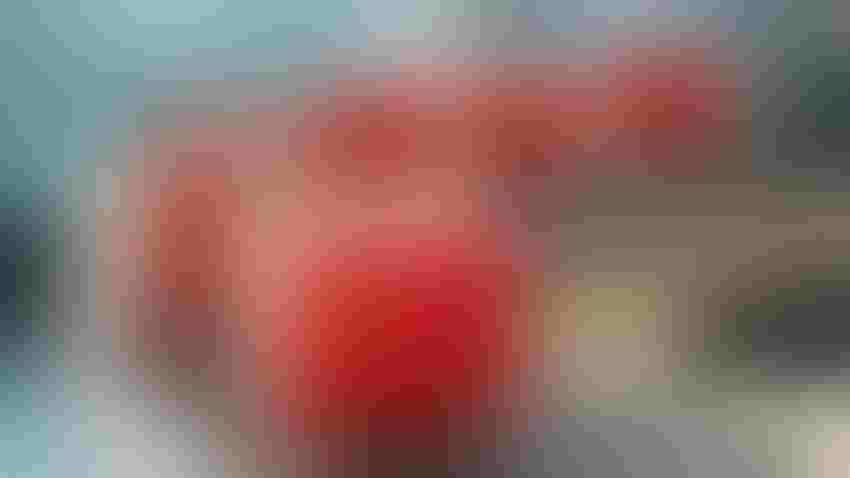 "We are like dwarfs sitting on the shoulders of giants. We see more, and things that are more distant, than they did, not because our sight is superior or because we are taller than they, but because they raise us up, and by their great stature add to ours." —John of Salisbury, 12th-century English author and philosopher
China wants to become a high-tech industrial leader, hoping to trade its status as the world's factory for undisputed global superpower that rises above competition from developing and developed countries. The government-backed Made in China 2025 plan aims to have the nation dominate in 10 high-tech domains where it is trailing today: IT (including IoT and AI), robotics, semiconductors, automotive and aerospace manufacturing. The initiative aims to achieve high-tech dominance in part through a host of means, including through smart manufacturing and intellectual property acquisition, while also reducing its reliance on foreign technology.
The Made in China 2025 initiative, unveiled in 2015, was partly inspired by Germany's Industrie 4.0 initiative, which aims to retain that nation's industrial leadership position by translating its expertise in automation, high-end manufacturing and machinery into mastery of smart factories and cyber-physical systems. That initiative was introduced in 2011.
Unification Around Industry 4.0, Resistance to Made in China 2025
But while Industry 4.0 has been anglicized and provided a sort of innovation template for industrial companies across the world, the Made in China 2025 project has sparked backlash from the United States government, becoming a point of contention for the Trump administration, which focused its first tariff list around products featured in the plan.  
A Wall Street Journal report suggests China may replace the Made in China 2025 plan, and that a revision would likely be "treated with skepticism in the U.S."
"While our industry would welcome less discriminatory policy out of Beijing, more needs to be done beyond simply changing the name of this industrial policy," John Neuffer, president of the U.S.-based Semiconductor Industry Association told the Journal. President Trump suggested the plan was scrapped because he personally found it "insulting" "because 'China '25' means, in 2025, they're going to take over, economically, the world. I said, 'That's not happening.'"
U.S. and China officials continue to finalize trade negotiations, according to Treasury Secretary Steven Mnuchin.
An Industrial Reboot
While the fate of the Made in China 2025 initiative may be unclear, Chinese officials and national press outlets apparently dropped international public references to the program. The country continues to support an aggressive overhaul of its industrial economy.
In a March address, Li Keqiang, Chinese politician, vowed the country would "transform and upgrade traditional industries," and to "create industrial internet platforms" and "speed up the growth of emerging industries." Li continued: "We will strengthen R&D and the application of big data and artificial intelligence technologies, foster clusters of emerging industries like next-generation information technology, high-end equipment, biomedicine, new-energy automobiles, and new materials, and expand the digital economy."
Also on the list of objectives, supporting innovation from startups and researchers. "China has the largest pool of scientific and technological personnel in the world," Li said. Supporting them can "create a boundless stream of innovations," he said.
In his speech, Li also vowed to accelerate development of "Internet Plus," which, similar to IIoT and Industrie 4.0, describes applying information technology to industrial processes. "Internet Plus," however, also covers new non-industrial applications, such as in education, health care and law-enforcement. "We will speed up efforts to pursue Internet Plus initiatives in all industries and sectors," he said.
The country may already be surging ahead in areas such as artificial intelligence and quantum computing research.
China is also making overtures designed to smooth over relationships with other nations. Li vowed to expand "[i]nnovation cooperation with other countries" and to "strengthen intellectual property protection across the board."
U.S. Resistance to Made in China Grows
U.S. politicians from across the political spectrum have united under the rubric of resistance to China's plan to dominate sectors such as IT, aerospace, agricultural equipment and medical device manufacturing where the United States has been a leader.
"Through the whole of its 'Made in China 2025' strategy, the Chinese government intends to steal, subsidize and ultimately compete its way to the top of the global production value chain," said Marco Rubio, the U.S. senator from Florida, in a small business committee hearing earlier this year. "They aim to supplant American leadership by any means necessary, including illegal ones," Rubio said.
In Rubio's report titled "Made in China 2025 and the Future of American Industry," he accuses China of violating its international trade commitments. Chinese officials claim the nation adheres to them.
Concerns Around IP and Cyber-Espionage Persist
U.S. politicians also blame China for theft of intellectual property and cyber-espionage, as the Council on Foreign Relations notes.
Washington argues that the policy relies on discriminatory treatment of foreign investment, forced technology transfers, intellectual property theft and cyber espionage.
While China forged a sort of cybersecurity truce with the United States during the Obama presidency, it seems to no longer be valid, judging by research from the firm CrowdStrike.  
While it generally remains difficult to definitively attribute specific cyberattacks to a specific source, cyber-espionage remains a significant concern for many organizations based in the United States. "If you are an organization in the United States that generates intellectual property, particularly in the national defense space, nation-state-level espionage, which I'll just call 'hacking,' is something you have to worry about," said Andrew Howard, chief technology officer of Kudelski Security.
Cybersecurity company CrowdStrike expects the 10 industries the Made in China 2025 initiative targets to have an elevated risk of cyberattacks.
FBI Director Christopher Wray says the intelligence agency is investigating China-related economic espionage in most of its 56 field offices. "Put plainly, China seems determined to steal its way up the economic ladder, at our expense," Wray said in an appearance at the Council on Foreign Relations in Washington, D.C.
There are several well-publicized attacks of purported Chinese cyber-plots to steal intellectual property. In March, The Wall Street Journal published the article "Chinese Hackers Target Universities in Pursuit of Maritime Military Secrets" describing more than two dozen universities suffering data breaches related to maritime technology with military applications. Universities, which often comparatively lax security controls, are often hit with cyberattacks, Howard said.
U.S. politicians have also accused Huawei of stealing trade secrets, and encouraged its allies not to use Huawei's 5G technology, alleging it contains backdoors for the Chinese government. At MWC, Guo Ping vehemently denied those allegations, as did Zhang Lin, president of Huawei Western Europe EBG. "We are developing 5G in compliance with international standards such as 3GPP," he said in a press conference at Hannover Messe. Zhang added that the company shared 5G-related source code with UK authorities as part of a security audit. The United Kingdom has given a partial go-ahead to Huawei to use the company's technology to build out its 5G network.
No Going Back
While some U.S. politicians seek to restore the domestic manufacturing sector to its former glory, it will be difficult to unwind the global changes that have given China one of the most robust supply chains and most extensive industrial infrastructure in the world.
Several U.S., as well as international companies, are, however, seeking to reduce their reliance on China. Hasbro is relocating toy manufacturing to the United States, Vietnam, India and Mexico. GoPro and Universal Electronics are shifting a portion of their work to Mexico. The Danish firm Danfoss is shifting production of heating and hydraulic equipment to the U.S.
That doesn't mean conditions will return to how they were before the boom in offshoring to China. "It's no secret that most manufacturing [in recent decades] went out of the U.S. to Asia," said Saar Yoskovitz, chief executive officer of the industrial startup Augury. "Now, some of it's coming back, but many of the companies returning are choosing to build what you would call 'lights-out facilities.' They almost have no people running the line."
While automated production is often more expensive than the manual alternative, the growing use of automation and emerging industrial technologies are strategies to address a problem found in the United States, China and other industrialized nations. "There's an industrial talent shortage in the United States," Yoskovitz said. Similarly, The Wall Street Journal described China's looming labor shortage as a greater threat to its prosperity, quoting a 2016 Renmin University research projecting the country's economic growth rate would fall to 2% by 2050 as a result to population decline.
Various government initiatives, whether it be Made in China 2025, Germany's Industrie 4.0 or broader government initiatives without clear branding intend to build on humanity's collective industrial history, while also addressing labor shortages in industrial nations.
"In some sectors, what you end up seeing is people saying: 'Oh, Germany, China, France, the United Kingdom and the U.S. are each doing their own thing [in terms of standards],'" said Ken Modeste, director of connected technologies at UL. "We only want to support one [standard]. So we're not going to support any," he added. "The end user can end up with a challenge of being left in limbo until the industry un-stagnates itself."
Sign Up for the Newsletter
The latest IoT news, insights & real-life use cases...delivered to your inbox
You May Also Like
---