IoT Remote Monitoring Helps Enterprises Traverse COVID-19 and Beyond
IoT Remote Monitoring Helps Enterprises Traverse COVID-19 and Beyond
IoT remote monitoring has helped enterprises turn to remote operations and remote monitoring capabilities I the wake of social distancing requirements.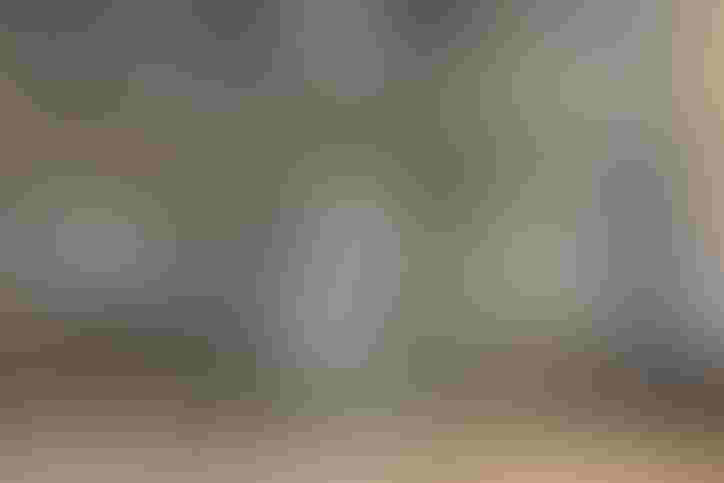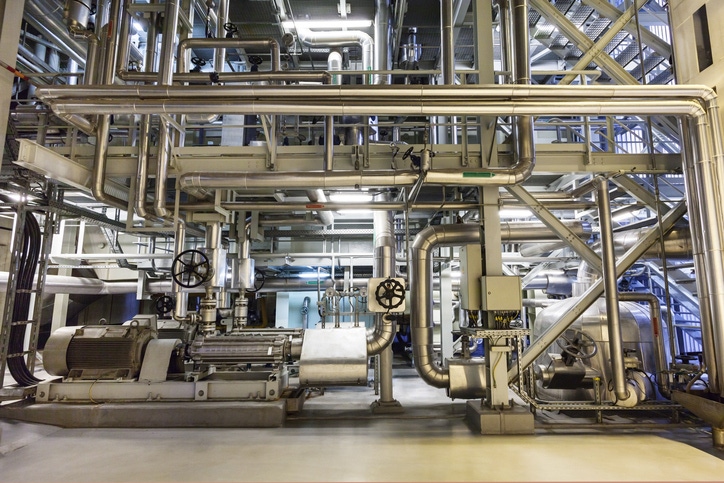 The Industrial Internet of Things (IIoT) can help organizations navigate the COVID-19 pandemic and come out stronger on the other side once operations return to normal, according to an article by McKinsey & Co.
"Faced with the COVID-19 crisis, industrial leaders have one business imperative: maintaining their operations," McKinsey noted in "Coronavirus: Industrial IoT in challenging times." "IIoT, implemented in a plug-and-play mode, can be instrumental in ensuring business continuity and minimizing economic damage by ensuring employee safety and security, improving liquidity and lowering short-term costs."
The pandemic has rapidly accelerated the pre-existing pressure on industrial organizations to evolve with digital transformation and Industry 4.0 strategies, said Bill Scudder, senior vice president and general manager of AIoT Solutions at Aspen Technologies.
"In fact, recent data by McKinsey shows that businesses across industries have vaulted five years forward in consumer and business digital adoption in a matter of around eight weeks," he said.
Navigating the Pandemic with IIoT and Remote Monitoring
As companies do their best to press on throughout the COVID-19 pandemic, business owners are wondering what IIoT tools are available to ensure they're operationally efficient while adhering to health and safety regulations, said Ed Nabrotzky, director of sales and strategy at Panasonic.
One of the ways companies can benefit from IIoT as they navigate the pandemic is for workforce tracking and monitoring, Nabrotzky said.
"IIoT can be utilized for workforce tracking and monitoring to help companies ensure employees and customers are keeping safe distances," he said. "Important data collected from these tools can provide companies with in-depth information necessary to stop the spread. For example, wearable trackers offer real-time tracking of staff and enable the logging of all contacts made during a shift – a helpful tool for contract tracing."
Johnson Controls has used IIoT to help track and trace its employees with its own technology, said Phil Clement, the company's global chief marketing officer and head of ecosystems. The company offers location-based services to help organizations reduce the risk and impact of COVID-19, he said.
The application runs on a cloud-based software platform that collects real-time data from a wide range of plug-and=play sensors with wire-free installation, including Bluetooth LE (low energy) badges, asset trackers, intelligent equipment utilization monitors, temperature, humidity, noise and light sensors as well as room and desk occupancy sensors.
The app offers real-time alerts to highlight potential social distancing issues and also identifies social distancing hot spots that are difficult to observe, for instance.
"A person can be traced by their badge, by their phone, there's multiple ways that a person can be traced," he said. "The sensors in the building can then be used to follow a person moving around. So rather than just a dot moving around on a map, you can understand what type of space that is, what type of interaction's more likely, are they going to have their mask on, not have their mask on? Are they going to be standing in a group, or are they going to be in a cubicle?"
In addition, given myriad factors, such as adhering to social distancing standards or a drop in employees due to an outbreak, manufacturers are finding that fewer workers are on a factory floor at one time, Nabrotzky said.
Michele Pelino, an analyst at Forrester Research Inc., agreed.
One of the biggest things that organizations been living through during the pandemic is that there are fewer people on the shop floor to manage, monitor, track what's happening with critical pieces of machinery, she said.
"And so this idea of activating connected assets and pieces of machinery and equipment, doing remote monitoring, being able to do predictive maintenance on those pieces of equipment and machinery, that's what we would call critical because if they go down, you're literally losing revenue," Pelino said. "You're impacting the success and the failure of that organization. So remote monitoring and management, predictive maintenance, those types of use cases are really important."
The No. 1 use of IIoT to help companies operate more efficiently and save money during the COVID-19 pandemic is predictive maintenance, using advanced analytics to predict when machines will fail using past data, according to Richard Soley, executive director of the Industrial Internet Consortium, a non8profit partnership of industry, government and academia that tests and promotes the IIoT.
"So instead of doing maintenance on a schedule of, say, every year, every month, every day, every week, you do it when it's necessary, based on past experience," he said. "This is an enormous cost savings."
Vikrant Viniak, a managing director who leads Accenture's North America high-tech strategy practice, offered an example from the oil and gas industry.
"Oil and gas is always looking for optimization," Viniak said. "Because their revenue is very much dependent on the price of the market, they don't get to control that. But what they do get to control is how they can produce and how they can minimize the cost of production."
One way to do that is via predictive maintenance, he said.
"Since maintenance is a huge expense for oil and gas companies, they are leveraging these industrial devices to make sure that they go from a regular maintenance where they have to shut everything down for the month to do all the maintenance to predictive maintenance to fixing things before they break," he said. "This is not only reducing cost, it's also improving efficiencies."
Using IoT Analytics to Improve Efficiency
As a result, the COVID-19 crisis has also compelled many companies to explore technologies that curb waste.
IIoT technologies also offer detailed analytics that help companies better understand where they are wasting time, using materials and overspending, according to Nabrotzky.
By using IIoT solutions, companies can monitor equipment and processes as well as set thresholds and alarms remotely, Nabrotzky said. With the right tools. operator instructions can be sent automatically. Additionally, by using sensors at the line, vendors can manage their inventory more safely by responding to calls only, eliminating excessive time spent monitoring or "sharking" parts supply (moving around the warehouse looking for goods that need to be replenished), he said.
"Data analysis and visualization can be viewed anywhere and anytime – a useful tool as many employees are working remotely throughout the pandemic," he said. "The analytics offered enable process monitoring remotely, ensuring managers and team leads can detect problems quickly and intervene to keep things moving."
When the pandemic hit, many organizations realized that they didn't have the type of remote access for identifying the state and health of assets in buildings and factories, said Gartner Inc. analyst Eric Goodness.
"They realized that they couldn't give their elevator technician or HVAC system repairman remote access to troubleshoot something or an HVAC system repairman," he said. "And that's the biggest part of IIoT – it provides remote access to extend to any subject matter expert so they can identify the state and health of the assets and actually control the assets should they need to."
And the other factor where we see the acceleration of industrial IoT and IoT across industrial enterprises is cost structure, Goodness said.
"I'm dealing with manufacturers who are actually producing more than they ever have, and need to increase their production," he said. "They need new factories but there's a lack of people to put in the factories because of COVID concerns as some of those workers don't want to go to work because of COVID. So industrial IoT helps companies provide that remote access, remote management, and it helps with automation to help take full-time equivalent headcount out of those concerns."
For organizations striving to reduce costs, increase productivity and use remote capabilities as social distancing requirements continue, IoT remote monitoring capabilities have become cornerstone technologies.
After the pandemic ends, organizations can accelerate a return to normal operations, in part by deploying IIoT to provide employees with remote access and control of various machines, according to McKinsey.
"Moving quickly and leveraging off-the-shelf IIoT solutions, including those from technology providers and machinery OEMs, to maintain critical operations [as] these solutions can enable a rapid shift to remote operations," the McKinsey report noted.
Sign Up for the Newsletter
The latest IoT news, insights & real-life use cases...delivered to your inbox
You May Also Like
---