IoT Firm Zest Labs Hits Walmart with $2 Billion Complaint
IoT Firm Zest Labs Hits Walmart with $2 Billion Complaint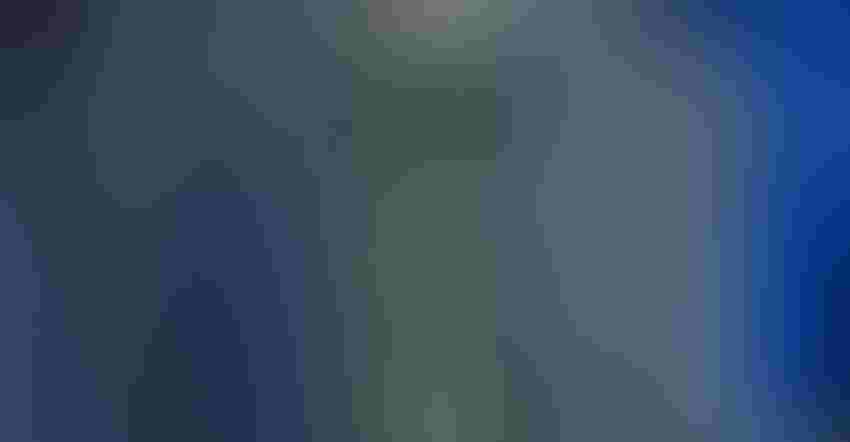 Silicon Valley–based Zest Labs shared trade secrets with the retail behemoth to help demonstrate the technology's value.  
Each year, the United States wastes some $160 billion of food each year, with dairy products alone making up $91 billion.
In March 2018, Walmart debuted a new technology known as Eden designed to predict ripeness — and over-ripeness — of a variety of foods. The ultimate hope is the technology could save the retail giant $2 billion worth of food waste in the next five years. In a blog post, Walmart stated that its associates developed the technology in six months as a result of an internal hackathon involving its engineers and fresh merchandising teams. Walmart Labs Designer Lead Josh Bohling and Vice President, Supply Chain Technology Parvez Musani, filed a pair of patents for the concept, which broadly replaces manual inspections with digitized processes. The company states the program has prevented $86 million worth of waste to date.
The San Jose–based agricultural-focused IoT company Zest Labs  and its parent Ecoark Holdings (headquartered in Rogers, Ark. near Walmart's Bentonville headquarters) have filed a complaint in Eastern District, Western Division Federal Court in Arkansas for damages exceeding $2 billion. The specific allegations include trade secret theft, unfair competition, unjust enrichment, breach of the covenant of good faith and fair dealing, conversion and fraud.  
Zest Labs alleges that Walmart borrowed from its Zest Fresh technology to launch its Eden food waste reduction program. In 2015, the company entered into a program with Walmart to demonstrate the technology's ability to monitor food freshness. "On March 1, 2018 when Walmart announced its Eden solution, we were surprised and concerned by how similar the description was to Zest Fresh," reads part of a post from Peter Mehring, Zest Labs chief executive officer.
Part of Zest's approach to monitoring food is to use connected sensors on individual pallets that measure time and temperature as products move from a harvest site to a retail location. The company also devised a method of optimizing routing based on the projected shelf life for a given pallet. In January, the company launched the Zest Intelligent Routing Code, which it claims is the industry's first freshness metric and an alternative to printed date labels with expiration dates. Zest claims the technique can reduce the waste as goods travel from the field to the store by more than half. The company offers support for both produce, as well as for beef, poultry, pork and seafood. In addition to retail, Zest Labs is also targeting restaurants with its technologies, which it says weaves together blockchain, IoT, cloud analytics and machine learning.
Focusing on a software-as-a-service revenue model based on pallet trips, Zest Labs appears to be facing financial pressure. A slide deck from earlier this year shows it has been losing money from March 2016 to September 2017.
As a diversified holding company, Zest Labs' parent Ecoark Holdings was worth as much as $25 per share on April 29, 2016. On Sept. 26, 2017, with its stock valued at $2.95, the firm announced its plan to transition its focus on its Zest business and change its ticker symbol from EARK to ZEST. As of July 27, 2018, the stock was worth $2.39.
As of 3:30 p.m. PT on Wednesday, August 1, Walmart spokesperson Randy Hargrove stated that the company had not yet been served by the lawsuit. "Walmart is an intellectual property owner and respects the intellectual property rights of others," Hargrove added. "We take this issue seriously and once we are served with the complaint, we will respond appropriately with the court."
Zest Labs has said that Costco is using its technology to optimize shipment from suppliers in California to its warehouses on the west and east coasts.
Companies such as the retailer Target and the logistics firms Maersk and Brambles are also investigating the use of IoT, as well as Walmart itself having embraced IoT-based technologies to help drive efficiency in transportation. Although Walmart has worked to use RFID tags to track pallets and containers since the early 2000s, the retailer could now be well-placed to take advantage of the convergence of AI and IoT as it steps up its competition against Amazon, said Chris Kocher, co-founder of management consulting firm Grey Heron. "AI is only as good as your data sets. Guess who has some of the biggest data sets in the world? Walmart," he said.
There has been an uptick in trade secret litigation thanks in part to Congress's 2016 decision to authorize federal civil cause of action for trade secret misappropriation, as a 2018 article from Skadden, Arps, Slate, Meagher & Flom explains. Another contributing factor was the U.S. Supreme Court's 2014 decision in Alice Corp. Pty. Ltd. v. CLS Bank International, which limited patent protection for software and business methods.
The lawsuit that is the focus here, "Zest Labs, Inc. et. al. v Walmart," is part of a broad pattern of state and federal trade secret cases against either the trade secret owner's business partners or employees. The $2 billion potentially at play in this recent suit against Walmart would be substantially higher than many other damages and settlements awarded in the past decade. One of the largest was the Epic Systems v. Tata Group, in which a Wisconsin jury awarded Epic almost $1 billion in a 2016 trade-secret misappropriation and computer-fraud case.
Randy May, chairman of the board at Ecoark Holdings, Inc., is a former Walmart executive, having served as a division manager for more than 1,800 stores from 1998 to 2004. At that time, he had a profit and loss responsibility for more than $4 billion worth of sales, according to an SEC filing. Jay Oliphant, EcoArk's principal financial officer, also worked at the retailer from 2007 to 2015.
Sign Up for the Newsletter
The latest IoT news, insights & real-life use cases...delivered to your inbox
You May Also Like
---